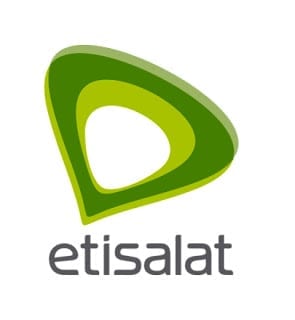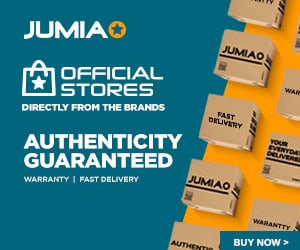 Etisalat Easy Starter is a prepaid GSM package with competitive call rates and innovative features from the newest GSM service provider in Nigeria Etisalat mobile. In this page, you will find an overview of what makes Etisalat Easy Starter thick. You also find brief information on Etisalat easycliq and homezone.
You may also be interested on 9Mobile Data Plan
Etisalat easycliq
Etisalat easycliq is a special prepaid package from Etisalat designed for the young and the young at heart. Etisalat easycliq is tuned to the needs of young people and will appeal to students. Young people love it free and cheap, easycliq have loads of cheap and free services. Young people also love networking Etisalat easycliq allows you to update your Facebook status, blog, wall, and gallery.
Etisalat easycliq come with 4 SIMs in one pack, with all four numbers following sequentially. You can also buy a single SIM or migrate your existing easy starter package to easycliq. To migrate from easy starter to easycliq just dial *244*1#.
Benefits of easycliq include free midnight calls; free 3MB internet data download monthly, unlimited SMS, get free credit for receiving calls, Facebook support, cheap call rates (40 kobo/sec peak, 25 kobo/sec off peak), 10 free SMS monthly, share call costs with friends, and many more.
For more information about Etisalat easycliq, visit Etisalat website at www.etisalat.com.ng.
Etisalat easy starter and easycliq packs are available at Etisalat experience centres, dealer outlets and on the streets.
Etisalat easy starter SIM costs N200 with N200 free airtime
You can buy an Etisalat Easy Starter SIM from any authorised Etisalat dealer location for just N200.00. Each Easy Starter SIM comes with free N200 airtime during Etisalat 9javaganza promo, so you can start talking once you buy SIM. If you reserved a number during the 0809uchoose campaign, you can also redeem your free Etisalat Easy Starter SIM at any Etisalat dealer outlet.
Etisalat Homezone: make calls at cheaper rates
Etisalat homezone is a service that enables you to choose any location you prefer for making calls at cheaper rates to any network. You can choose your home or your office, any location at all. Once you set a location as your homezone, you will be able to make calls in that location at a discounted rate of 40 kobo/second (20% discount for now).
Setting an Etisalat homezone is easy, just send *242# or call 242 and follow the voice instructions. Your first three Etisalat homezone setting will be free if done within the first 30 days of your first call. Note however, that a new homezone will override the previous homezone. Hence, you can have only one Etisalat homezone at a time.
You can also set a voice prompt to remind you when you are making a call from your Etisalat homezone. This is a great feature to activate as with this feature you can with time master the footprint of your homezone. To activate homezone voice prompt send *2431# and send *2432# to deactivate voice prompt. You may also send *243# to check whether your current location is within your Etisalat homezone.
Simple & cheap call rate: one call rate for on-net & off-net calls
With Etisalat, calculating your phone bill is easy. Etisalat offers the same call rate for calls to Etisalat numbers and to other networks. Etisalat charges 50 kobo/second for call to all networks. If you activate homezone, you can make calls at 40 kobo/second to all networks within your Etisalat homezone. Etisalat charges N10 for SMS to all networks in Nigeria.
So, if you are tired of using a mainframe computer to keep track of your network's call rates, go simple with Easy Starter from Etisalat Nigeria.
Etisalat charges 10k/s for night calls (12:30 – 4:30am), N15 for international SMS, N100/mms, 35k/kb for web browsing, and free browsing of Etisalat portal.
Share airtime with other Etisalat subscribers
Once you activate your Etisalat Easy Starter SIM, you can start sharing your airtime balance with friends and family. You can also receive credit from other Etisalat subscribers.
To send credit balance dial:
*223*[PIN code]*[amount in naira]*[recipient's number]# and then press send/OK.
For example to send 100 to an Etisalat number 0809xxxxxxx with your default PIN code of 0000 simply dial:
*223*0000*100*0809xxxxxxx# and then press send/OK. This service is free. It is a good idea to change your default PIN.
Recharge other Etisalat phones from your phone
You can recharge other Etisalat phones from your own Etisalat phone. You do not need to send recharge PINs via SMS. Simply, scratch and send directly from your phone.
To recharge another Etisalat phone from your phone, simply dial:
*222*[14 digit recharge PIN]*[recipient's Etisalat number]# and then press send/OK. This service is free.
Customer care in your language
Etisalat customer care is available in five widely spoken Nigerian languages of English, Pidgin English, Hausa, Igbo, and Yoruba. To get to Etisalat customer care dial 200.
Read More: 9Mobile (Etisalat Posts) Posts | Enjoy More Talk Time on Etisalat | Better Value on Etisalat EasyLife | Etisalat Prize for Innovation 2016
Etisalat supports EDGE
EDGE provides faster data services on the GSM platform. With Etisalat EDGE enabled network you can browse the internet faster and download files faster as well. Etisalat EDGE offers speed of up to 180kb/s.
Receiver Pays
Etisalat mobile supports call collect. With this service, a call receiver can pay for a call.
Etisalat Nigeria mobile services are available in Lagos, Abuja, Kano, Kaduna, Ogbomosho, Ibadan, and Port Harcourt. More towns to join soon
If you need more information about Etisalat easy starter, Etisalat homezone and any information about Etisalat Nigeria, visit Etisalat Nigeria website on www.etisalat.com.ng.
Price of an Etisalat Easy Starter SIM is N200 with N200 free airtime during Etisalat 9javaganza promo period.
Dial Etisalat customer care line 200 with an Etisalat phone, or 08090000200 from other networks.
Etisalat is based in United Arab Emirates UAE and currently have operations in 18 markets.
Locate authorised Etisalat dealer locations
Related Topic
Paschal Okafor
is
NaijaTechGuide Team Lead
. The article
Etisalat Nigeria Easy Starter HomeZone EasyCliq
was written by . The article was last modified:
September 24th, 2021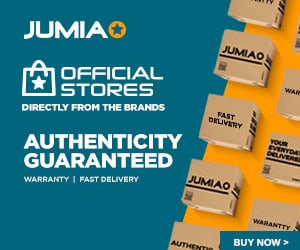 NaijaTechGuide may receive financial compensation for products/services purchased through affiliate links on this site. See
full Affiliate Disclosure Here