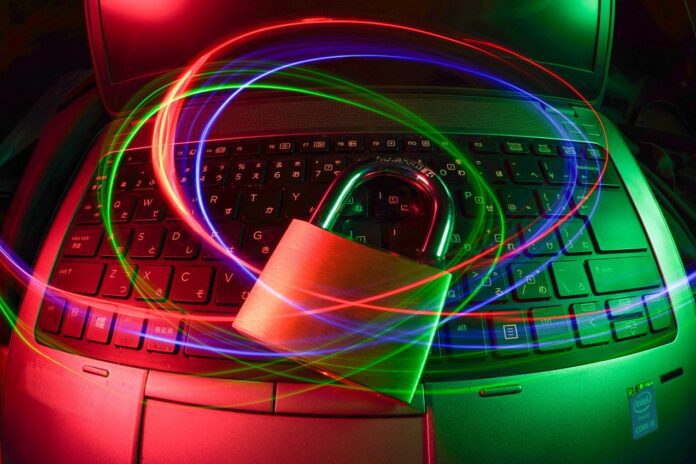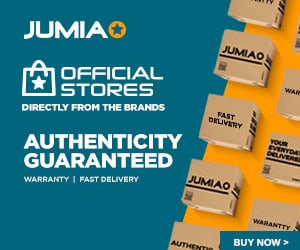 Whenever you access the internet, you are exposed to a number of security risks. Internet security is a burning topic today because of the increase in frequency of security breaches on the internet. The recent assault on companies and governments by organised hacking groups stealing valuable information of customers and clients has made internet security and even bigger issue.
Truth be told, most of us are defenseless against some of the internet security threats, especially against organised hacking groups. This is because these groups do not attack you directly, they hack networks of organisations and governments looking for security breaches, which they use to still information, which may include your personal information you stored with the organisation like your email and password, address, banking details, credit card details.
Here we will provide a few common sense tips to reduce your security risks while browsing the internet and using internet services. Note that your operating system, browser, firewall and antivirus software will play a major role in your security on the internet but you also need to help yourself, as most times we are the weakest link.
Install the Latest Operating System
Windows 11 is the latest Windows operating system. Upgrading or installing Windows 11 gives you better security on the internet. Windows 10 is still being updated, so it is still safe as long as you have the latest update.
Install Latest Internet Browsers
Browsing on the internet is possible via internet browsers. Browsers, like most software, come with inherent defects or loopholes also called security bugs. These security bugs can be taken advantage of by internet hackers to cause malicious damage.
Latest browsers will close security bugs associated with older versions of the browser. Latest versions of your favourite browsers will also have enhanced security features that will improve your internet security.
There are a number of internet browsers to choose from like Microsoft Edge, Mozilla Firefox, Google Chrome, Apple Safari, Opera, Opera Mini, and so on, with Firefox and Chrome getting lots of positive reviews as the most secure internet browsers.
Internet security risks in Internet cafes
Download Latest Browser Security Updates
Even latest internet browsers are filled with security bugs. These bugs can also be taken advantage of by internet hackers. From time to time browser vendors release security updates to close specific security bugs. This is usually available for free download on the internet browser vendor's website. Most internet browsers will automatically look for updates and alert you when available.
You should download latest internet browser security updates from vendor's website as soon as you hear of its release or as soon as you get an alert. Having latest browser versions will greatly increase your security on the internet.
Internet security risks in Internet cafes
Install a Firewall
Hackers are continuously looking for vulnerable computer systems to break into. Their aim may be to monitor your activity and wait for important information like credit card PIN or your passwords. Once they have your PIN or password, your security is compromised. They may also want to use your computer to mask their trail when launching attacks on other internet users, organisations, and governments.
Installing a good firewall will reduce your security risk from such attacks. A firewall will build a security wall around your PC monitoring incoming and outgoing traffic from your computer and informing you of suspicious activities. Firewalls also build comprehensive logs of activities on your computer.
Some good firewalls are free others will be paid for, while some others will come as part of your antivirus software.
Internet security risks in Internet cafes
Install Latest Antivirus
Antivirus software protects your computer from virus threats, which are common occurrence these days on the internet. New virus threats emerge everyday on the internet, to stay protected you must install the latest antivirus software. You must also install latest antivirus virus definition files (antivirus updates). This will ensure that your antivirus is updated to handle latest virus threats for better internet security.
Most antivirus software will automatically update their antivirus definitions files daily or whenever you go online, or as set in the antivirus settings, keeping your PC safe from latest virus and internet security threats.
There are quite a number of good antivirus software to choose from like ZoneAlarm, AVG, Avast, Kaspersky, VIPRE, and so on.
Anti-Malware Software like MalwareBytes Premium is also great for protection against malware and spyware.
Make sure you buy and download the antivirus directly online from the company or buy your antivirus software from authorised sources. Most of the antivirus software you will see in Nigerian markets are fake and outdated.
Although some of them are branded as 2021 or even 2022 versions, they are outdated and will not be able to handle 2020 internet security threats. Therefore, where you buy your antivirus software is very important. Buying from the wrong sources will increase your internet security risks.
You can download antivirus software online. Some Antivirus software known for superior internet and PC security AVG AntiVirus 2022, Kaspersky, and Avast.
Your Bank Account / Financial Detail is a Major Target
An antivirus may protect you from viruses but it will not protect you from yourself. Identity theft and scams are a great industry today and one primary information sort after by internet fraudsters is bank account/financial details.
Here are some common sense tips to help you improve your security on the internet:
Don't Follow Links in an email soliciting personal/private information
Occasionally you will receive an email, informing you of a problem with your bank account, ATM card, Debit card, Credit card, email account, social network sites, Liberty reserve account, PayPal account, and instructing you to visit a website to update your account details. Sometimes you will be told you have won a lottery or a promo, and you will be told to enter private information to redeem your winnings.
It is a good idea to ignore such emails as they are most likely to be internet scams. These types of security threats are called phishing threats and will usually urge you to fill a form which will include fields for entering your financial details, PINs, or passwords. Falling for such an internet scam is one of the biggest mistakes you will make on the internet.
One way to identify internet scam mails is that they will give the impression that it is urgent and you stand to lose a lot if you do not act immediately. As a rule never enter confidential information on any site you are not familiar with.
Don't Download from a site you do not trust
Do not download anything you see on the internet. Some sites embed malware in downloads. There could be a malware or spyware embedded in a screen-saver, porn photo/video, or free software, so be careful when downloading on the internet. A good internet security tip is to download only from trusted sites like CNET.
Don't shop at online sites you are not familiar with
Just like when downloading, be careful where you do your shopping on the internet. Some online shopping sites are only interested in collecting your credit/debit card details. Some will offer unbelievable prices just to persuade you to enter your financial details. Shop only at trusted sites. Be careful when shopping on the internet.
Do not reveal your credit/debit card PIN to anybody, not even bank officials.
Identity fraud is a major security risk on the internet today and only you can save yourself from such security threats.
Do not use your Email Credentials for Opening other Accounts
One common mistake people make is to use their email credentials for opening other account. For example, when opening a Facebook account some users will use their email and the same password they use for accessing their email as their Facebook password. They do the same even for less trustworthy sites.
The implication of this security breach is that if your Facebook account is compromised, your email will also be affected. So make sure the password to your email is unique and not used with other internet services.
Have one email for serious communication
Since most internet services now demand for your email when registering for services online, it is a good idea to reserve one email for serious business and professional communication and open others for fun and leisure. Use the professional email for serious business. Opening multiple emails is not a problem as you can do that free.
Do not share too much on social media services
To some people social media has given us the opportunity to become stars. However, you should be careful what you share on social media sites. Do not just accept anyone as a friend just because they request, remember what friends truly mean and keep it at the back of your mind when choosing your friend. Update your privacy settings and make sure you are not sharing too much on Twitter, Facebook, LinkedIn, etc.
Your passwords and PINs are major targets
Passwords and PINs are the hottest information sort by fraudsters, protect your password and do not reveal it to anyone. Change your PIN and password using authorised channels. Never change your PIN via an email message. Revealing your email to anyone will compromise your security on the internet.
You should also change your passwords and PINs regularly. Every six months is recommended.
Your internet security depends on the software protection you give your PC and your internet browsing habits. Do well in both and your internet security will be assured.
Some internet security threats for your PC are:
Malware: Causes malicious damage on your computer or data stored in it. For example a malware can delete important files on your PC without your consent. A good antivirus will shield you from security threats posed by malware.
Spyware: Steals confidential information from your computer. A good antivirus will shield you from security threats posed by spyware.
Keyloggers: capture, record and transmit via the internet to criminals your keystrokes. This can then be used to obtain passwords, financial information and more.
Screen grabbers: capture, record and transmit via the internet to criminals your clicks.
Zero day attack: an attack that takes advantage of a security hole on your internet browser for which a solution have not yet been found.
Related Topics
Paschal Okafor
is
NaijaTechGuide Team Lead
. The article
Internet Security Tips 2022 – Antivirus, Firewalls, Browsers
was written by . The article was last modified:
December 13th, 2021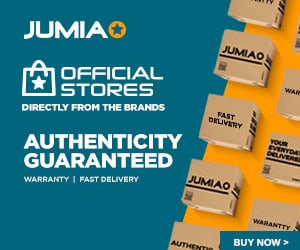 NaijaTechGuide may receive financial compensation for products/services purchased through affiliate links on this site. See
full Affiliate Disclosure Here