Some antivirus software, like Avast antivirus, are free for non-commercial home use. Other antivirus software, like Kaspersky anti-virus and ZoneAlarm antivirus offer cheap and affordable editions for home or home-office use. These cheap or free antivirus versions offer basic security, which may be adequate for some people. If you require better security, antivirus software offer premium editions, which offers complete protection against latest security threats. However, for average users, the cheap or free anti-virus editions are adequate. Antivirus vendors usually offer free trial period, for most of their versions.
When buying or installing cheap or free antivirus software to your computer or mobile phone, it is important to make sure that it is genuine antivirus software. Only original antivirus software will offer the needed security. One way to ensure the originality of your antivirus software is to download directly from a link at the vendor's website or to buy offline from an authorised partner/dealer. You can also download for a free trial period before buying.
Why do you need an antivirus?
When you are browsing the internet, you are exposed to a lot of security threats. Some bad guys are looking for vulnerable computers to invade. If you do not have a good antivirus software installed, such people will find your computer or smartphone an easy prey. If your computer is not protected by a good antivirus software, malware or spyware can be installed while, you are browsing or downloading files. Phishing sites install spyware on your computer or mobile phone if vulnerable.
A spyware when resident on your computer or smartphone will collect high value information about you from your computer memory and send it to the developer. Some information targeted by spyware include account login (username & passwords), bank account details, credit/debit card details.
A malware will normally cause malicious damage. For example, it can delete some or all files on your computer. A malware can also use your computer to launch attack on other computer systems or networks. When a malware is resident on your mobile phone, it can send mass SMS and MMS without your consent. This will wipe out your credit. Your phone can also be used to call premium rate numbers without your consent. This is why antivirus software is a must for your computers and smartphones.
Most antivirus software offer real-time scanning of all incoming traffic, ensuring that they are free of malware and spyware. Some antivirus software will also disable links to known malware and phishing sites, saving you from the problem that will occur if you click them.
With an antivirus software, you can protect your computer file system. You can also scan your files and emails. You can also set your antivirus to automatically scan files during copy or move executions. Some antivirus editions will include a built-in firewall, which builds a virtual wall around your computer, protecting your system from opportunistic hackers.
Note that some features of your antivirus software will be disabled as a default. Therefore, if you truly want adequate protection you have to tamper with the settings. You can download the user manual of your antivirus at the authorised website.
Avoid cheap fake outdated anti-virus
Of course, you can decide to buy cheap fake antivirus software at N150 in the market. However, as you may have found out (or will still find out) these fake antivirus software offer no security to your mobile phone or computer, largely because they are outdated. New Viral threats emerge everyday and only original antivirus software with regular update of virus definition files, can protect your mobile phone or computer against latest viral threats.
With an original antivirus software downloaded from the official antivirus vendor website or bought from an authorised retailer, you will get daily automatic updates of virus definition files. Updates of the antivirus software will also be automatically downloaded to your system. All these ensures that your system is protected against latest malware and spyware attacks.
Counterfeit antivirus, although unusually cheap, can cause lots of problem for you. Because you cannot guarantee the source, the fake antivirus software may also include some malware or/and spyware, which will end up creating more problems for your computer or mobile device.
Most antivirus software offer different editions targeted to different security needs, devices, and operating systems. Make sure you load the antivirus that meets your needs and is supported by your platform.
- Advertisement -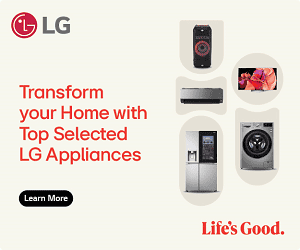 Some antivirus vendors offer free antivirus editions ussually targeted at non-commercial home use. Therefore, if you are not using your computer for home business, you are free to download these free home antivirus editions. All antivirus software have cheap editions that offer basic (essential) security as well as editions that offer complete security. You can also tryout the antivirus free for a limited period before buying.
Some other antivirus software include Panda antivirus, Norton antivirus, AVG antivirus, mcafee antivirus, avira antivirus, etc
Anti-Virus Related Topics
Paschal Okafor
is
NaijaTechGuide Team Lead
. The article
Free cheap antivirus Buy or Downloads avoid fake anti-virus
was written by . The article was last modified:
April 15th, 2016