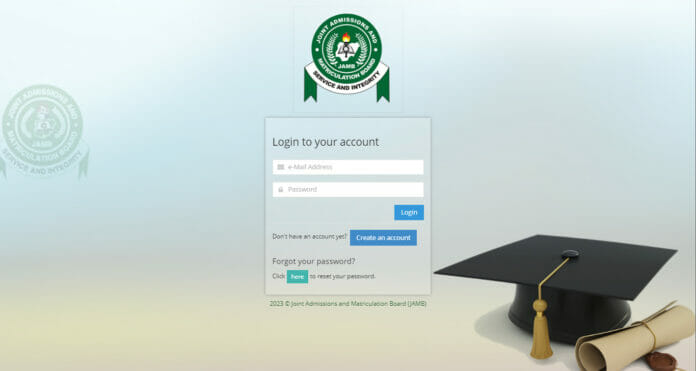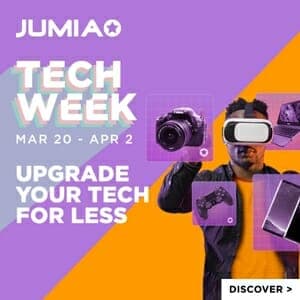 JAMB UTME 2023 Registration has commenced. JAMB Registration for 2023 starts on Saturday, January 14 2023 and closes on Tuesday, February 14 2023. JAMB computer based test (CBT) will start on Saturday, April 29 and end on Saturday, May, 12 2023. JAMB Direct Entry Registration will run from Monday, February 20 to Thursday, April 20, 2022.
Where to Buy JAMB UTME Practice Questions
Jumia.com.ng ₦2,500.00 View Offer
Registration for the Unified Tertiary Matriculation Examination, UTME 2023, organised by the Joint Admission and Matriculation Board, JAMB, for admission into tertiary institutions in Nigeria for 2023/2024 academic year will commence online on January 14 2023. JAMB UTME scratch card and other fees for accessing the JAMB registration portal for JAMB UTME 2023 examination costs for ₦4,700. JAMB Registration ends on Valentine's Day, February 14, 2023.
JAMB UTME Registration portal is at efacility.jamb.gov.ng. As usual, you will need Java to access it.
JAMB has also announced date for the CBT (Computer Based Test) starts on Saturday, April 29 and end on Saturday, May, 12 2023.
A breakdown of JAMB registration cost shows that the registration fee is 3500 Naira. Candidates will still be required to visit accredited centres to register with not more than 700 Naira. In addition there is also a 500 Naira fee for some compulsory reading text, bringing the total cost to 4,700 Naira.
JAMB Direct Entry registration has also commenced, the JAMB direct entry scratch card is currently 4,000 Naira and Zenith Bank branches nationwide. JAMB Direct Entry e-registration portal is at efacility.jamb.gov.ng.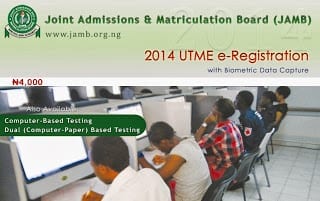 Need updates on Jamb UTME 2023 and admissions 2023/2024?
Join us on Facebook | follow us on Twitter | Join our Post UTME Forum board
UTME 2023 registration scratch card can be be bought at designated banks like UBA, Union Bank, Zenith Bank Access Bank and JAMB offices nationwide.
For now, JAMB has not announced the the closing date for the sales of JAMB UTME 2023 Registration scratch cards nor the closing date for registration. We cannot also confirm the date of the exam for now.
Like last year, JAMB 2023 registration can only be done at the so called JAMB accredited centres, which we have argued is not in the spirit of the openness of the internet and defeating the aim of JAMB Online Registration.
JAMB UTME 2023 Registration will also require biometric scanner and like last year JAMB states that only the Digital Persona Scanner can be used for fingerprint capture in JAMB UTME 2023 Registration.
JAMB for a while used to have 3 testing options for the examination. The first is Computer Based Testing (CBT), which will allow candidates write UTME using a computer and know their result almost immediately. The second is the computer-paper testing, which will allow candidates view questions on computer but answer on paper.
The final option is the good old pencil and paper. UTME candidates are expected to choose one of the options during registration. However, in 2023 like in the last couple of years only computer based testing will be available to JAMB candidates.
After the exams, it will now be time for post UTME 2013. JAMB Direct Entry scratch cards will also be available later in the year for online registration for direct entry admission into 2nd year studies in universities for the 2013/2014 academic year.
Find Post UTME 2012 Screening & Admissions Info.
You may also be interested in the Best smartphones for teens.
How to Register for JAMB UTME 2023
Once you buy your JAMB UTME 2023 Registration scratch card, the next step is to visit the JAMB UTME 2023 registration portal to download and printout the e-registration form template. The JAMB 2023 registration portal is at efacility.jamb.gov.ng.
Fill-in the printout form, attach 2 recent passport photographs (less than 3 months) to it and head to an accredited JAMB UTME 2023 registration centre with your UTME 2023 registration scratch card to complete your registration.
At the accredited registration centre, an assistant will capture the fingerprints of your two thumbs with a Digital Persona scanner. Note that JAMB warns that only Digital Persona scanner is approved for JAMB UTME 2023 Registration. So, make sure the UTME registration centre is using a Digital Persona Scanner.
The assistant at the JAMB UTME 2023 accredited registration centre will also fill in your details and show you a preview page to confirm that all details are correct. After this, he/she will then submit your form and printout two copies of your JAMB UTME Registration slip.
The maximum amount that registration centres are allowed to charge per registration is N700 only. The PIN and serial number on your JAMB UTME 2023 Registration will be required during the registration. So, make sure to go with it to the UTME registration centre.
Returning JAMB UTME 2023 candidates may not require fingerprint scanner, since their fingerprint is already in JAMB's database, but they may need to provide their JAMB 2023 registration numbers.
Make sure to read the instructions at the registration website before commencing your registration. The JAMB UTME 2023 Brochure is built-into the portal making it easy to search for details of your Jamb UTME courses of choice. Although, we noticed that the link is not working yet.
Note about the Fingerprint Scanner
JAMB UTME 2023 registration requires fingerprint scan. Only Digital Persona Scanner is allowed for JAMB UTME 2023 Registration. Fingerprint derived from the registration process may be used for gaining access to examination hall on examination date.
If this is the case, prospective candidates for JAMB UTME 2023, should take it very serious. Make sure your left and right thumb fingerprints are carefully scanned to avoid surprises and disappointments on UTME 2023 examination date. Make sure the biometric scanner and your hands are clean when taking the scan.
Need updates on Jamb UTME 2023 / 2024?
What is JAMB UTME?
JAMB is the body established by law to conduct matriculation examinations into tertiary institutions in Nigeria. JAMB used to conduct two matriculation examinations in Nigeria, the Jamb UME, a University matriculation examination, and the Jamb MPCE (also called Poly Jamb), a matriculation examination targeted at Monotechnics, Polytechnics, and Colleges of education.
Starting from 2010, JAMB started conducting only one examination. The Jamb UME and MPCE has been replaced by the Jamb UTME, which is a matriculation examination for admission into tertiary institutions. Unlike Jamb UME and MPCE results that are valid for just one year, the JAMB result will be valid for two years.
In additions candidates for Jamb UTME will select two Universities, two Polytechnics, and two Colleges of Education during their registration. Based on Jamb UTME result, candidates will be allocated to any of the six institutions selected.
The beauty of Jamb UTME is that candidates who fail to secure admission into Universities will still have the opportunity of securing admission into Polytechnics and Colleges of Education instead of waiting to write another Jamb.
You may also be interested on Best Places to Buy and Sell Crypto.
What is JAMB Direct Entry?
Jamb Direct Entry is an opportunity provided by Jamb for candidates with advanced level qualifications to gain admission into the University. Jamb DE candidates register for direct entry to a University of their choice.
Based on their performance at both advanced and ordinary level they may be offered admission. Jamb does not conduct any direct entry examination, you simply access based on your A Level and O Level performance. However, the University you apply to may conduct a Jamb direct entry screening test.
Jamb DE 2023 online registration will be done at efacility.jamb.gov.ng.
Check UTME Result 2016
JAMB UTME 2012 Result Breackdown
Important links on the JAMB UTME e-registration portal:
More JAMB and Admission Articles
Paschal Okafor
is
NaijaTechGuide Team Lead
. The article
JAMB UTME 2023 Registration Portal and Date www.jamb.org.ng, Direct Entry
was written by . The article was last modified:
January 6th, 2023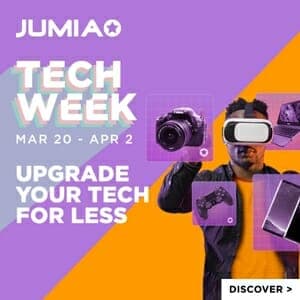 NaijaTechGuide may receive financial compensation for products/services purchased through affiliate links on this site. See
full Affiliate Disclosure Here