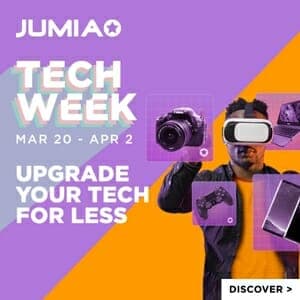 Having used Google Baraza for a while now, I guess I am in a good position to share some of my experience and tips on using the service. Google Baraza is a question and answer service developed by Google for Africa. It is a community where members turn on each other for answers to questions in almost any topic. It is a response by Google to the low level of African content on the internet. Africans have responded from Nigeria, Ghana, Kenya, South Africa and the rest of the continent, helping each other out with questions organic search failed to answer.
Here you will find tips on using Google Baraza. First, you need to signup to Google Baraza. If you already have a Google account, you just sign in using your Google account (your gmail account). If you have no Google account, you will have to create one first. Click on Sign in when on Google Baraza, and then click on Create an account now (under the login form). Once you sign in, you can then create a profile. My username on Google Baraza is passyjango. You can checkout my Google Baraza profile. Your profile contains information about your activities, points, and reputation on Google Baraza.
Follow passyjango on Google Baraza
Asking questions on Google Baraza
Google Baraza was created; so that Africans will get answers to questions that ordinary search fails to answer today and to populate the web with more African content. You want to know about a local product or service, a local delicacy or place? Just go to Google Baraza and ask your questions and watch fellow Africans come to your rescue. However, before asking a question, here are a few things you must know:
Google Baraza uses a points system
Points are the currency used on Google Baraza. Before you can ask a question, you must allocate the bonus point that the user with the best response to your question will gain. Currently, you can choose from 5 points to 99 points. This means that if a user has less than 5 points they will not be able to ask questions on Google Baraza. Each new member gets 20 points upon registration. You can gain in points by being active in the community answering questions, voting, following other users, logging in, etc. So, you lose points when you ask question and gain points by sharing your knowledge with the Baraza community, a give and take relationship.
more points can be a motivation for response
The minimum amount of bonus points a Google Baraza user can allocate to a question is 5 points. However, you can motivate more quality response by increasing the bonus point reward. Try and match your bonus points with the relative difficulty required to answer the question. Do not forget that points are the currency used on Google Baraza. If the price is right quality buyers will come. While 5 points may be okay for questions requiring a few lines to do justice to, some questions may require intensive research, lots of logic and lines to answer. For such questions you may have to allocate more bonus points to attract more quality responses.
it's better to have a username
Google Baraza allows members to use the service without a username. Such users go with the No Name Yet ID. However, it is a good idea to have a Google Baraza username rather than the No Name Yet ID. Having a Baraza username makes you to be taken seriously when you ask questions. Recently I noticed that Google Baraza members with No Name Yet ID, do not normally select any of the responses to their questions as the best answer, even when the responses are good, thereby depriving users who have devoted their time to help them the reward of their labour. This perception has led me not to take questions from No Name Baraza users seriously anymore. I only answer them if they require the least effort. Soon other Baraza members will make the same observation and treat Baraza No Name users in similar fashion. So, if you want to be taken seriously on Google Baraza, create a username now. It will cost you nothing. Mine is passyjango.
Add your questions to relevant labels
Labels are like categories. Google Baraza allows users to add up to five labels to a question. Every label has some active users and specialists. Hence, adding your questions to a relevant label will increase your chances of getting quality answers, as your questions will be visible to users who have good record of answering questions within such labels.
Questions cannot be deleted
Once you submit a question, you cannot delete it. Google Baraza does not allow users to modify questions once submitted. All one can do is append more details. What you posted previously cannot be deleted or modified. So, read your questions thoroughly before submitting.
How to ask a question
Check if the question you wish to ask has already been asked and answered. Just enter the question you want to ask in the search bar and click on the Search Baraza button. If you see similar questions, click on them and read through the responses. If the responses answer your question, then you are done. If not then you can go ahead and ask yours. You can also vote for the responses. You can vote good or bad. Google Baraza gives you 1 point for voting for responses.
Visit the Google Baraza help page, for details on how to ask a question.
Make your questions concise. If you have more details add it in the Supplementary details box. If your question is not suitable for children, check Not suitable for children. Add your question to a relevant label. Google Baraza allows up to five labels on a question. If No label particularly matches your question, Google Baraza allows you add your own labels. Leave Email me when answers arrive checked, so that you will receive email when responses come. Read your questions and make sure they make sense before posting.
When responses start coming, go through them. If you see one that answers your question, select it as the best answer by clicking on the best answer button below that particular response. You get five points for selecting a best answer for your question. However, do not select a best answer until you see a response that truly answers your question.
How to start a poll on Google Baraza
You can also start polls with Google Baraza. In polls, you provide options for other users to vote their choice. An example of a poll could be Which is the best browser for the PC?. You may then add options like Firefox, IE, Opera, and Chrome. Each Google Baraza user will then vote for whichever browser they consider to be the best. Users can also reply polls to gain the bonus points allocated to them.
So, in Google Baraza polls are questions that provide options for voting in addition to the traditional reply. Starting a poll on Google Baraza is similar to starting a question, except that you check the Poll option. This will reveal input fields for entering options for the poll. Initially there will be two input fields, if you need more options, click on the plus sign below the input fields. If you want users to vote for more than one option, check Allow choosing more than one answer. Note that all the steps you follow while asking a question still applies.
Answering questions on Google Baraza
Google Baraza was created so that Africans can turn on each other for answers to questions in almost any topic. You can help others by sharing your knowledge and experience with other users on Baraza. Here are a few things you must know about answering questions on Google Baraza:
you are rewarded for answering questions
Google Baraza has a reward system. When you answer a question you gain 2 points and you stand a chance to gain the bonus point allocated to the question by the originator. If the originator of the question chooses your answer as the best answer, you will gain the bonus point allocated to the question. Your reputation is also increased by 2 for providing the best answer. Reputation is a measure of the popularity of a user on Google Baraza. Reputation is gained by giving quality answers to questions as well as when a member is followed by other users. So, as you can see a lot is as stake here.
Do not focus on gaining just points, aim at increasing your reputation by providing quality answers to questions. As you increase your reputation your ranking on Google Baraza will increase and so will your popularity.
Add references if required
Adding references can increase the quality of your answer. Google Baraza allows users to add references. A search box is provided below the answer box for this purpose. Your reference can be from a web search or other searches like image, video, maps, blog, and books. You can also add the URL of the reference directly.
How to answer a question
On the Google Baraza home page, you will see the most recently asked questions. Click on any of the questions that you are knowledgeable about and answer them. A better way to find questions is to click on any label that you are knowledgeable about for a list of questions added to it. Subscribing to such labels will also make them more accessible. It is always a good idea to think through your answers before submitting. Do not forget that if your answer is chosen as the best answer, you gain in reputation. So, the effort may be worth its while. Visit the Google Baraza help page, for details on how to answer questions on Google Baraza.
How to respond to polls on Google Baraza
Polls provide you with options to vote for. Select the option you want to vote for and click the vote button. However, to gain in the points allocated to the question, you will have to reply the question.
How to follow other users
You can follow any Google Baraza user. If you find any user interesting and want to follow them, just go to their profile by clicking on there name or avatar (photo) and then click on follow. To follow other users, you must be a Google Baraza member and logged-in. You can visit my Google Baraza profile to follow me.
Hope this helps you get started with Google Baraza. As you continue to use the service, you will probably learn more. This is just a start.
You can connect with me at my Google Baraza profile
Related Topics
Paschal Okafor
is
NaijaTechGuide Team Lead
. The article
Using Google Baraza Tips on question and answer service
was written by . The article was last modified:
July 13th, 2019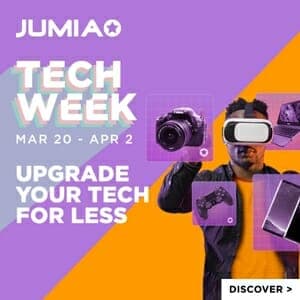 NaijaTechGuide may receive financial compensation for products/services purchased through affiliate links on this site. See
full Affiliate Disclosure Here