Since the launch of the Kindle Fire tablet from Amazon most commentators have kept asking whether the Kindle Fire will unseat the Apple iPad as the king of tablets. Other related questions include will Kindle Fire hurt iPad sales? Is Kindle Fire an iPad killer? And so on. However, I do not think those are the right questions. For me the right question is will the Kindle Fire tablet help Amazon secure the future of its digital content business? Also important is, should Apple be worried?
Where to Buy Kindle Fire Tablet
Amazon.com – View Offer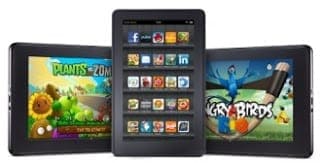 Amazon's aim for launching the Kindle Fire is to offer a device that enables customers buy from its massive digital content. It is about giving users unrestricted access to its content without having to pay commission to anyone, except the content owner. Yes, the Kindle Fire will help Amazon secure the future of its digital content business.
Kindle Fire tablet helps Amazon remove uncertainty from its content business. Preventing situations like the one it faced with Apple app store, where Apple all of a sudden required content providers like Amazon to pay a 30% cut on any content they sell through its popular app store thereby hurting their margins.
The Kindle Fire gives Amazon tighter control of how it sells its content without having to answer or bend to anyone. By selling the device at a low price of $199, Amazon is making buying a Kindle Fire very attractive. The perception of Kindle Fire as a specialised device for media consumption could help sales as average users who just want a device for consuming content could favour it when price is considered.
However, the first generation Kindle Fire tablet will not challenge tablets with powerful hardware like the iPad and Samsung Galaxy Tab. It still lacks some key features like camera, GPS, 3G. Some of these features will be required by some of our most useful mobile apps. So, most users who have used these powerful tablets will not see the Kindle Fire as a replacement for their existing tablet.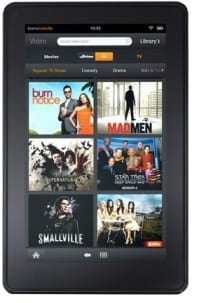 Such consumers are likely to see the Kindle Fire as an additional device suited for consuming media content. Hence, some consumers will factor in both Kindle Fire and another more powerful and versatile tablet in their budget. This means that hardware wise, the Kindle Fire tablet is not in direct competition with the versatile tablets. If Kindle Fire will face any competition it will be in content, but with the massive digital content that Amazon has so far it is difficult to see how Amazon will lose out in this area. In fact, it is the versatile tablets that are likely to lose in this area.
Of course, Kindle Fire can also count on the loyal customers of the Kindle brand for sales. Quite a number of them will find the full colour and additional versatility of the tablet very enticing. Therefore as it stands right now it is difficult seeing the possibility of Amazon failing in its vision of securing the future of its digital content business.
But, should Apple be worried?
The success of the Kindle Fire tablet may not hurt the sales of the Apple iPad tablet, since the former still pales in versatility compared to the later. Like I said earlier, some users are likely to buy both devices. So, does that mean that Apple has nothing to worry about?
- Advertisement -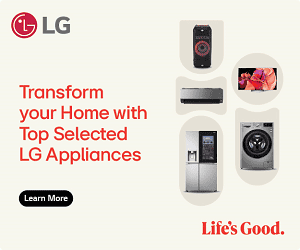 Well, Apple has a lot to be worried about. The Kindle Fire may not be competing with the iPad hardware wise, but successful sales of Kindle Fire tablets could threaten Apple's digital content business. Consumers who would have bought content at the Apple store may now end up buying from Amazon.
To make matters worse for Apple, the Kindle Fire is being perceived as a tablet for consuming content. If this idea sticks with consumers, the Kindle Fire tablet might become the preferred tablet for media consumers who do not want to spend so much on a tablet for extra features they don't need. It is also possible that some owners of iPad could buy Kindle Fire for consuming content, which they will probably buy from Amazon, hurting the sales of Apple's contents.
Another Issue is that the Kindle Fire could affect sales of the Apple iPod Touch. It offers almost everything on an iPod Touch plus a larger display. So Apple may not need to worry about the iPad for now, but it should be worried about the impact the Kindle Fire tablet would have on the sales of its contents and its other devices.
Read More: £30 off Kindle Fire HDX | Amazon Prime Music | Amazon Gift Cards | Amazon Fire HD 8 Kids
Buy a Kindle
With the launch of the Kindle Fire, Amazon revamped its e-reader offering as well as reduced priced. Now with as low as $79, you can buy an Amazon Kindle e-reader.
More about Amazon Kindle
Paschal Okafor
is
NaijaTechGuide Team Lead
. The article
Can Kindle Fire Tablet rival iPad, wrong question
was written by . The article was last modified:
September 17th, 2021