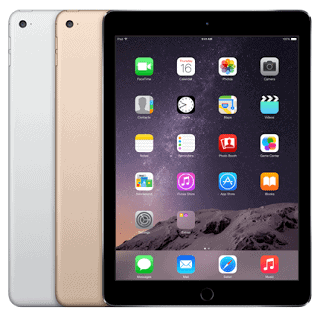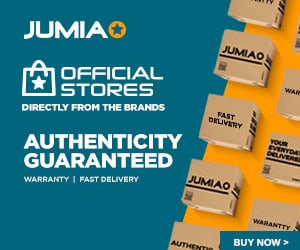 The iPad is no doubt the most desired tablet. So, if you are considering buying a high-end tablet, you are likely to consider the iPad at some point in the buy decision making process. However, with multiple generations of the iPad now available the decision is no longer as easy as it used to be. This article will enable you buy the right iPad for you.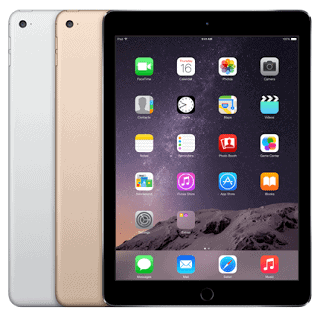 For the records there are nine major iPads out there (though not all will be available as new models), namely the first generation iPad, iPad 2, iPad 3, iPad 4, iPad Mini, iPad Air, iPad Mini 2, iPad Mini 3, iPad Mini 4, iPad Air 2, iPad Pro, iPad Pro 9.7, and iPad (2017).
Of these, iPad Mini 4, iPad Air 2, iPad Pro, and iPad Pro 9.7 are readily available in Nigeria and Kenya. This article will help you choose one of these tablets.
Forget iPad, iPad 2, and iPad 3
The first generation iPad was innovative when it was first launched. It completely turned the computing industry on its head. However, compared to the iPad Air and more recent iPad generations, it does not measure up.
It is a good idea to avoid the first generation iPad because of its outdated hardware. The hardware on the iPad 2 and iPad 3 is also outdated and should be avoided
In addition, you are more likely to find refurbished (or even fake) units of these older iPads than brand new ones. Most reputable stores in Nigeria no-longer sell below the iPad 4, which means you may end-up buying a Chinese clone, rather than an original iPad.
Note that although iPad 4 and the iPad Mini are okay, if your budget allows, we recommend you spend a little bit more to buy from iPad Air or iPad Mini 2 and above. These will give you a better user experience and ensure your iPad has some decent level of future-proofing.
Want to Buy Apple iPad Online, Click Here
Wi-Fi or Cellular Models
iPads are available in Wi-Fi only or cellular models. Although the Wi-Fi only models are cheaper, they do not support access to data services via cellular networks like MTN, Glo Mobile, Airtel, and Etisalat. You need access to a reliable Wi-Fi hotspot to access data services on Wi-Fi only models.
Apple iPad like most other computing gadgets is nothing but a useless brick without internet access. The good news however, is that most smartphones now have capability for creating a Wi-Fi hotspot, giving access to data services through your mobile phone.
Cellular models support 3G or 4G internet (as well as Wi-Fi), so you can access internet anywhere there is cellular network coverage (will require a micro SIM or Nano SIM depending on model), which can make accessing internet a bit easier.
iPad Wi-Fi only models are a great bargain if you have access to a Wi-Fi hotspot via your smartphone, wireless router, or any other public or private Wi-Fi hotspot you have access to.
Note however, that although cellular models of the iPad supports SIM cards, you cannot actually make traditional voice calls. So, the cellular network is just for data.
What Display do you Prefer?
You have to choose between the 7.9-inch iPad Mini 3 and the 9.7-inch iPad Air 2 as they offer the best viewing experience. Apple removed the air gap between the display and the glass protection and introduced a new anti-reflective coating, which makes for a better viewing experience indoors and outdoors.
The only reason to go for the older models as far as display quality is concerned is if you are shopping for a bargain.
iPad Mini features HD display (1024 x 768 pixels), while iPad Mini 2 and above offers Retina display (2048 x 1536 pixels). iPad 4, iPad Air and iPad Air 2 all offer 2048 x 1536 pixels as well.
If you prefer a larger display, the 9.7-inch models should be your choice. This eliminates the Apple iPad Mini. If you prefer a compact iPad, the Mini models will be great.
Want Fingerprint Unlock & Authentication
Apple introduced it's innovative TouchID Fingerprint sensor technology in iPad Mini 3 and iPad Air 2. This technology enables you unlock your iPad with your fingerprint, making it more convenient.
You can also use your fingerprint to authorise payments on Apple's new mobile payment service, the Apple Pay. So, if you want to enjoy these value added services, you should buy either the iPad Mini 3 or the iPad Air 2.
Mobile Payment Support
Like the fingerprint sensor, iPad Mini 3 and iPad Air 2 and later are the only iPads that support mobile payment via Apple Pay.
Are you big on Cameras & FaceTime?
Apple introduced full HD video recording in iPad 3. In, addition, if you want to use Apple's popular video calling service, (FaceTime) on cellular networks, you should aim for Apple iPad Mini and above or iPad 4 and above. Prior to iPad 3 FaceTime was only available over Wi-Fi.
The FaceTime camera have remained a 1.2 megapixels camera with 720p HD video for a while, so there it not much to choose from here.
The difference however lies in the rear camera with the iPad Air 2 introducing a new 8 megapixels camera for better picture quality. So, the iPad Air 2 offers the best camera of the current iPad lineup.
However, if you already have a latest generation iPhone like the iPhone 7 or a similar high-end Smartphone, having a great quality camera on your tablet may not be much of a big deal for you.
Do you want Superfast 4G LTE?
LTE is not yet available in Nigeria, but it could be launched in Nigeria in the near future. If you plan using your iPad for up to 2 years and would want to access the internet at the fastest speed available it may be a good idea to invest in an LTE enabled iPad. LTE offers up to 300Mbps download speed.
Although the Apple iPad 3 claims to be 4G ready, it is likely that its 4G LTE will not work in Nigeria whenever LTE becomes available in the country. This is because the LTE bands on the iPad 3 are only accessible in the United States and a few other countries and most likely will not be supported in Nigeria.
For truly global 4G LTE support, buy the iPad Mini 3, iPad Mini 2, iPad Mini, iPad Air 2, iPad Air, or the iPad 4.
Do you want a portable iPad?
iPad Mini is the portable iPad offering a 7.9-inch display. One advantage of portable tablets is that they are cheaper. They are also easier to handle. You can type and navigate them while standing or even walking. This is difficult if not impossible with larger tablets. The iPad Mini, iPad Mini 2, and iPad Mini 3 are all available in Nigeria.
Do you Need lots of storage
The iPad offer built-in storage with no memory card support, making upgrade difficult. If you plan buying the iPad, buy one with enough storage to support your needs. Latest generation iPads (i.e. iPad Air 2 and iPad Mini 3) offer 16GB, 64GB, or 128GB built-in storage.
The 16GB model is the entry level model and should be considered if you do not have much need for storage, because it also comes at a bargain. The 64GB storage models are always a good place to start if you want to keep a lot on your device.
If you prefer a 32GB iPad, you have to consider the iPad Air and the iPad Mini 2, because Apple omitted 32GB storage from it's offering for the latest generation.
You can also use your computer (if you have one), an external hard drive (if you can afford it) or cloud storage (if you have unlimited data plan) to support the storage on your iPad.
I just want the latest iPad?
If all you want is the latest generation iPad, buy the Apple iPad Air 2 or the iPad Mini 3, both of which are available in Nigeria at leading online stores.
Apple always adds refinements and performance tune-ups in their latest iPads. So, it is always best to buy the latest generation iPad. The only reason to buy older iPad is to enjoy their usually cheaper price. Other than that, stick with the latest
Want to Buy Apple iPad Online, Click Here
There you have it. We have just gone through the key decisions for buying the right iPad. Did I miss any important consideration? Share with me as a comment. Thanks. Hope you find what you are looking for in your iPad.
More on Apple Devices
Paschal Okafor
is
NaijaTechGuide Team Lead
. The article
How to Buy an iPad in Nigeria
was written by . The article was last modified:
March 26th, 2017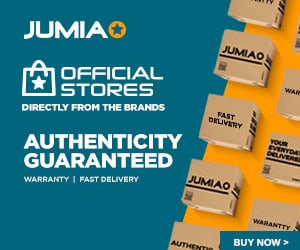 NaijaTechGuide may receive financial compensation for products/services purchased through affiliate links on this site. See
full Affiliate Disclosure Here