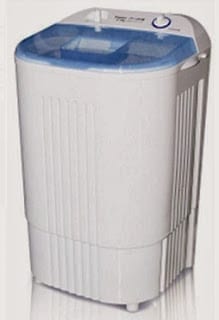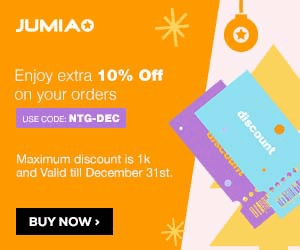 Washing machines take a lot of hassle from washing your clothe. They are big time savers and save you from the boring chore of washing clothes for yourself or your family. However, washing machines are relatively new in the shopping lists of Nigerian households. So, if you are reading this, you are probably considering buying your first washing machine and this article will guide you.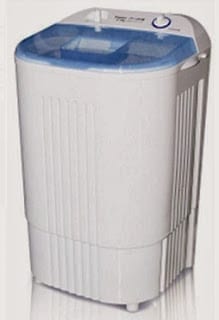 Tired of washing? This article will help you move from time consuming hand washing to the convenient world of machine washing. Here is a guide for buying a washing machine for your home.
---
All the Best End of Year Deals for Today
For all the Latest Deals, Click Here
Use Code: NTG-DEC to get extra 10% off (up to ₦1000)
---
What Type of Washer
Washing machines come in two main types: the Front loaders (or front washers) and the Top Loaders (or top washers). There is also the Dryer for drying clothes and the all-in-one washers that combine washing and drying in the same unit.
Top Loaders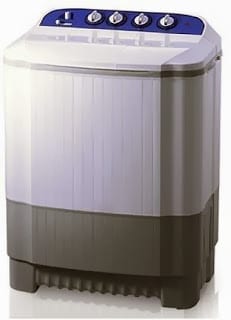 Top load washing machines are loaded from the top. They are usually cheaper and more compact than front loaders. If you are shopping with less than 40,000 Naira or 50,000 Naira, top load washing machines should probably be your target.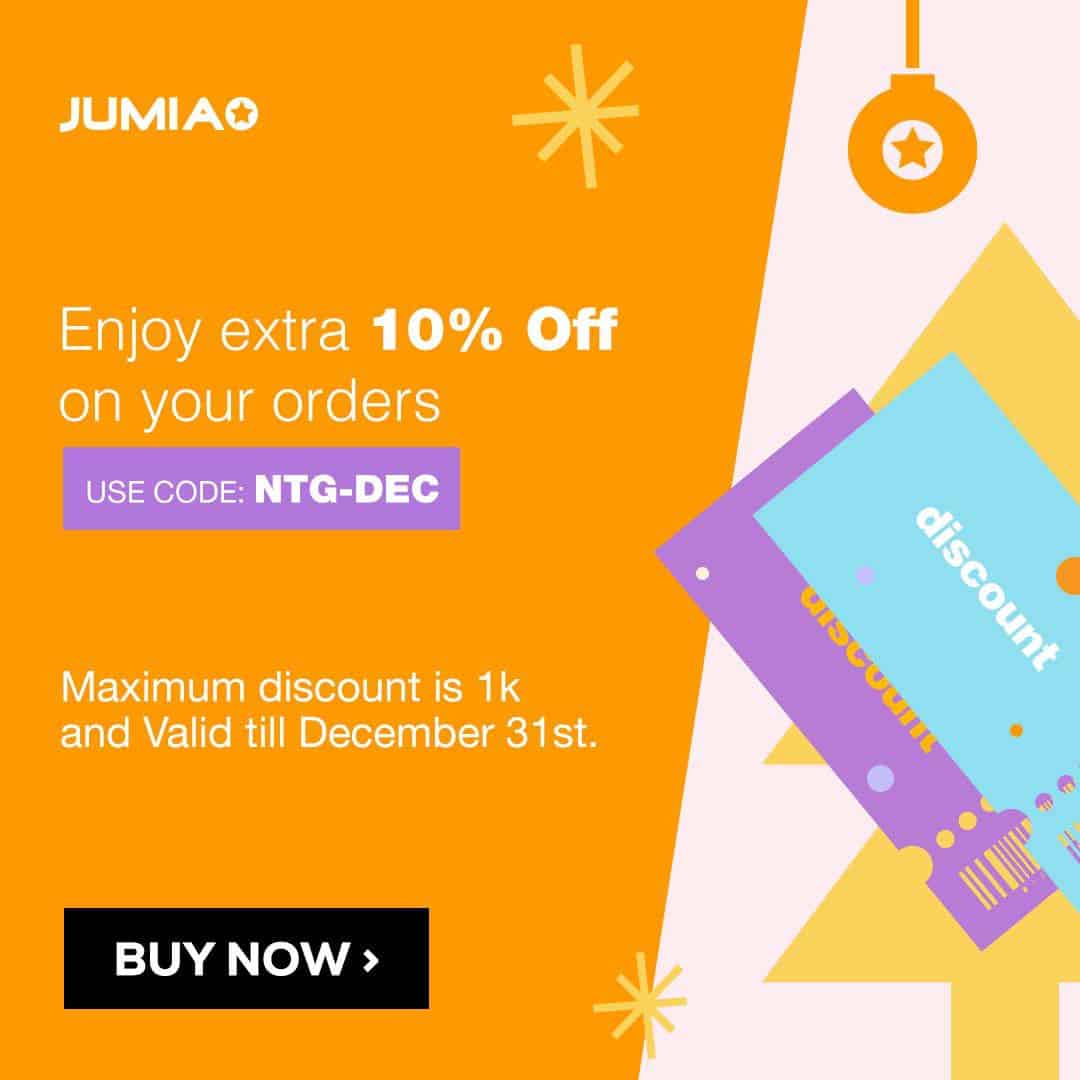 Prices of top loaders in Nigeria can range from as low as 18,000 Naira for compact washing machines to up to 350,000 Naira for the bigger more sophisticated models.
There are generally two types of front load washing machines. You have the single tub models and the Twin tub washing machines. The twin tub semi-automatic washing machines offer two compartments, one for washing and the other for spinning (rinsing and drying).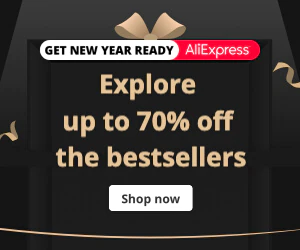 Top loaders also wash faster than front loaders and are easier to clean. Capacity of top washers ranges from 1.5kg to up to 17kg.
Want to Buy a Top Load Washing Machine? Click Here
Front Loaders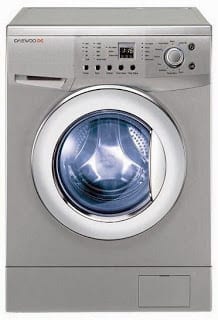 Overall, front load washing machines offer better performance than top loaders. They are loaded from the front and are generally more economical requiring less water and detergent than top washing machines. They fully automatic requiring to do nothing more than loading the dirty clothes.
Front washers also operate more quietly and can handle heavy loads like large blankets. Prices of Front Washing Machines starts at around 95,000 Naira in Nigeria.
Want to Buy a Front Load Washing Machine? Click Here
Dryers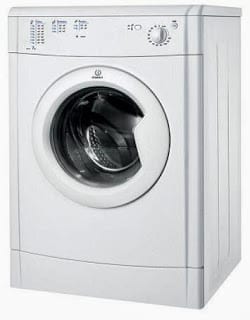 Dryers don't wash they just dry. You load your clothes into the dryer for drying after washing. They use heating elements and air flow to dry clothes. They come as a separate unit or combined with the washer.
However, they require lots of power and can also cause shrinkage. Separate dryers are often more effective than built-in dryers in washers.
Want to Buy a Dryer Online? Click Here
All-in-One Washers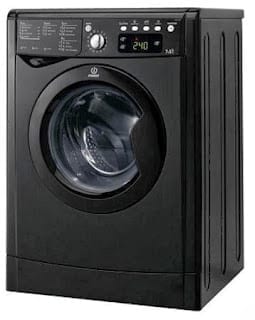 All-in-one combo washer dryer combines the washer with the dryer. Their major advantage is that they save space by giving you two appliances in one.
Want to Buy an All-in-One Washer? Click Here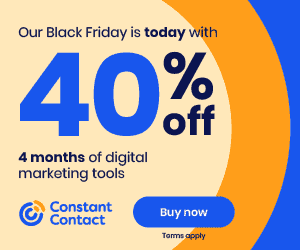 What Load Capacity
The load capacity determines the quantity and size of clothes that can be loaded in the washer at a time. The loading capacity you choose depends on how often you wash and the size of your family as well as the type of clothe you wash.
A small 2.5kg top loader will be okay for bachelors/spinsters or students or for washing baby/toddler clothes while a family of 4 can start with 4.5kg to 8kg washers.
Capacities of washing machines currently selling at retailers in Nigeria ranges from 1.5kg to up to 17kg. Washing machines with larger capacity usually come with more features, controls, and options.
Available Space
Before buying a washing machine, you need to consider available space in your home. Buy a compact washing machine if space is limited in your home. Bigger machines will need more space, so make sure you have that.
Ease of Use
Washing machines vary in their ease of use. Washing machine can range from basic (a.k.a manual) to automatic. The degree of automation may also vary from one washing machine to another.
A manual washing machine will only wash, you will have to put the water and detergent yourself. You will also have to rinse and dry the clothe all by yourself as well drain the washing machine of the dirty water left after washing.
For a semi-automatic washing machine, it might be able to draw water on its own or you will have to pour the water yourself. You will have to load the clothe in the wash compartment and you have to manually remove it from the wash compartment to another compartment for spinning/wringing (squeezing out of water).
An automatic washing machine will handle most operations on its own. All you need is to load the clothe, apply the detergent and/or other agents, and set the controls and the machine will do the rest. The washing machine will automatically fill itself with water to the required level and will also drain the water at the right time and squeezing it of water.
With such automatic washing machines all you need to do is take your clothes from the machine and spread on the line for a couple of minutes.
What is your Budget
At the end of the day, you can't spend more than you have. You will buy a washing machine within your budget. If you have less than 50,000 Naira, you should limit yourself to entry level washers with limited features and options.
Power Requirement
Washing machines vary in their power requirement from as low as 100 watts for the compact models to up to 5,000 watts. Washers with low power can be connected directly to available power points in your home, while the ones with higher power requirement will need dedicated power points which you will need an electrician to install for you.
Due to power deficiencies in Nigeria, it is a good idea to buy a washing machine that can be powered by your generator to ensure that your aim for buying a washer is not defeated. Top loaders of below 60,000 Naira are usually more generator friendly. Washer-Dryer combo usually demand more power.
More Features
Here are more features to consider:
Turbo Washing: Reduces the washing time for large amount of (or heavy) laundry
Quick Wash: Reduces washing time for small amount or (or light) laundry
Antibacterial Wash: Removes 99.9% bacteria from your cloth. Samsung calls it SilverWash
Steam Wash: Gentle wash that uses steam to penetrate your fabrics, removing dirt, odour (allergens), and wrinkles in the process
Low Noise Level: some washers operates more quite than others
Number of Cycles (wash programs): A Wash Cycle is a washing process from start to finish. Washing Machines come with wash cycles for different types of washing conditions with highend models having wash cycles targeted to specific clothes. Wash Cycles can range from 2 in basic washers to more than 11 cycles in highend models.
Temperature Settings: Some washing machines offer option to select either hot or cold wash. However, others offer up to 5 temperature settings that enable you choose different temperature for washing and rinsing.
Timers: Timers come in different forms. The basic timer enables you set how-long to wash the clothe. This is usually available in less automated machines. Automatic washing machines will wash for as long as is required. A Timer can also enable you delay when the washing will start.
Energy Star Rating: Energy Star ratings tells you how energy efficient the washing machine is.
Child-proof: Prevents tampering by kids
Brands: LG, Samsung, Haier Thermocool, Midea, Polystar, Scanfrost, Daewoo, Ignis, Indesit, etc
Home Appliance Related Topics:
Paschal Okafor
is
NaijaTechGuide Team Lead
. The article
How to Buy Washing Machines – Front & Top Washers
was written by . The article was last modified:
February 25th, 2018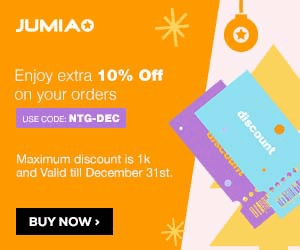 NaijaTechGuide may receive financial compensation for products/services purchased through affiliate links on this site. See
full Affiliate Disclosure Here