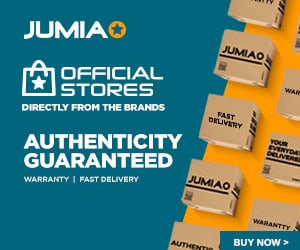 VR headsets are usually considered a caprice for rich kids or adults who are bored with the traditional gaming way and want to spice things up. But in 2023, the tables have turned because the new headsets are more affordable, pack more features, and provide a much better gaming experience than ever before!
But are they truly worth it? While they are accessible (considering the features they pack) the latest VR headsets still have a hefty price and there are still plenty of cons to keep in mind.
So, if you're joggling with the idea of getting yourself an Oculus Rift of a Play Station VR, check out our top 10 of things to know before even considering making the purchase.
1. It's Still Just a Fun Toy
Before you get too excited about the idea of visiting a virtual world and getting yourself immersed in the experience, you have to understand that it's still a toy. True, a really cool toy, but the technology can't yet cut you from the real world completely.
Even with the most advanced designs, you are fully aware that you're looking at a screen. The experience is a hundred times better than it was a decade ago, but you are not going to lose yourself in an alternate dimension (yet).
2. The Headgear Can Be Uncomfortable
Most headgear designs are big and clunky, and the fact that you wear them wrapped around your head doesn't make them any more comfortable. The straps and the added weight in front of the eyes make this device quite weird and uneasy, especially if you wear it for a few hours in a row.
Finally, the constant movement and illusion that's being created for the eyes, may give you headaches or vertigo so stay tuned for any signs of discomfort.
3. You Still Need Lots of Accessories
Even if you use a high-end phone design, you will still need to connect it to a set of audio speakers or headphones, displayed in a surround system, to create a more immersive experience. If the headgear is hooked to a computer, then you'll have to deal with cables, headphones, and even a camera (for some games).
In both cases your free to move is affected. Now, even if you give up on good sound quality and you use a phone, advanced headgear is always accompanied by fancy controllers.
4. Video Quality Low
While it is true that you can use your VR Headset to watch videos (YouTube has some interesting ones), the video quality is lower than a standard 1080p video seen on TV. Of course, you can use the headgear to watch even regular videos (not adapted for VR), but the quality is even worse.
So, if you're hoping that at least this segment is more advanced, you should first give it a try and only then decide if the purchase is worth it.
5.  They're Fantastic for Gaming
A VR Headset brings a new perspective to PC, console, and mobile gaming by allowing the user to see the game from a different angle.  While the effect is not full, the technology we have now is much more immersive than when we first started to hear about VR.
So, if you are buying the headset for gaming, you will most likely have a great time!
6. Prices are Way Down
Nowadays, an Oculus Rift, with controllers costs around $400, which is a huge step down from the very first models' price. If the budget is still tight, you can find some good headgear for your phone at about $200. Even Google Cardboard is a good option for those of you who want to know how it feels to have a VR Headset.
7. The Controllers Have Improved
We are truly and deeply in love with the latest consoles from Oculus Rift or the ones featured by the Play Station VR! They are slick, elegant, and have touch controls, but more importantly, they are more accurate than ever.
Furthermore, modern controllers are lightweight and wireless, which means more freedom to move around. We actually think that VR Headsets are amazing for first shooter games like Leader Strike game because the controllers are a lot more fun to use and you can easily forget you're not in the game.
8. Standalone VR Headsets are on the way
For now, if you get a PC VR, you still have to deal with the cable that connects the headgear to the PC. And it can be annoying because it limits your movement! And that's without mentioning the fact that you need to setup your tracking station, which takes a lot of time.
However, the compromise is worth it if you think about the fact that games designed for PC have a lot more graphics incorporated in them. Let's face it, PC VR games are still the ones that give us the best gaming experience.
But this has been a complaint of gamers for a long time, so manufacturers are currently working on standalone PC VR Headsets that will eliminate the need for a central cable.
9. The Experience is Astonishing
Yes, we already mentioned that the immersion is not complete, but if you've never tried it, you should. The VR experience is astonishing even if it is not exactly what we'd like it to be! While you won't be immediately propelled into a new world, you still get to see a lot more detail and the headgear's response to your movements is impressive!
10. The Game Market is Still Thin
Sadly, the game market is still not catching up with the VR. Yes, there are cool games like Doom VFR, Skyrim VR, and Fallout 4 VR, but the latest games are still only available for PC or console (no VR format).
Related Topics
Paschal Okafor
is
NaijaTechGuide Team Lead
. The article
Top 10 Things to Know Before Buying a VR Headset In 2023
was written by . The article was last modified:
January 3rd, 2023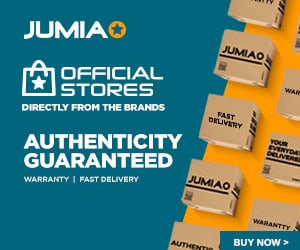 NaijaTechGuide may receive financial compensation for products/services purchased through affiliate links on this site. See
full Affiliate Disclosure Here