From about 2014 till this very moment, the number of new cryptocurrencies and companies based on the blockchain technology that have sprung up is overwhelming.
What is, however, more overwhelming is the growth and welcome these "newcomer" cryptos have received since inception.
An example of such blockchain technology-based company is Stellar; and we shall be talking about the currency used on the network — the Stellar Lumen (XLM).

Stellar is an open source platform founded in the early periods of 2014 by Jed McCaleb and Joyce Kim (a lawyer). Jed has years of experience in the blockchain technology. He created eDonkey (a decentralized, server-based, peer-to-peer file sharing network), co-founded Mt. Gox (a Tokyo-based Bitcoin exchange that was handling over 70% of all Bitcoin transactions in 2014) and also co-founded Ripple (the third biggest cryptocurrency according to market capitalization).
The Stellar network helps to make transactions of money quicker, more reliable, and at zero cost. Since the network was founded by the same person behind Ripple, it shares a number of similarities with Ripple:
Stellar was originally based on the Ripple protocol before the Stellar team rewrote the code and released it as a fork of Ripple.
Both networks are engineered based on a distributed open-source protocol.
Transactions time on the Stellar and Stellar networks are completed within 5 seconds; though Stellar is a little faster.
Both networks have a next-to-zero transaction fee.
Both networks are characterized by high transaction volume (up to 1000+ transactions) per second.
100 billion units of both cryptocurrencies were created during launch.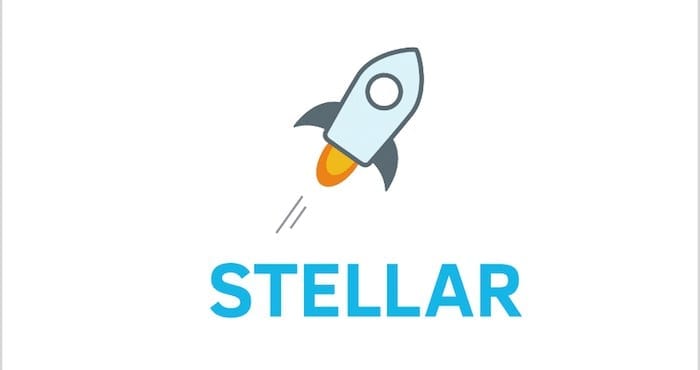 The cryptocurrency was originally known as Stellar (SLM) but rebranded to Lumens (or XLM for short). The term Stellar and Lumen are, however, still used interchangeably. So, when next you hear a person talk about "Lumen", he isn't speaking of a new crypto; rather, Stellar.
The growth of Stellar has been incredible as it is currently the number eight on the list of top 10 cryptocurrency according to CoinMarketCap. Although Stellar's market cap has incredibly skyrocketed over the years, there are concerns that the crypto has a problem that needs to be fixed quickly: "it does not command enough volumes in the daily trading charts."
Stellar (XLM) Value
Stellar has a market cap of $9,738,488,285 USD and a unit of the crypto is currently worth $0.1948 USD.
Below is the worth comparison of Stellar to some popular cryptos:
- Advertisement -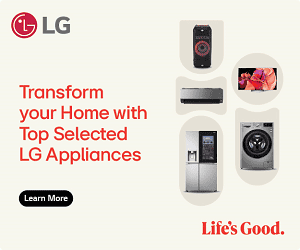 1 XLM = 0.000004962 Bitcoin (BTC)
1 XLM = 0.00006988 Ethereum (ETH)
As mentioned in the above-mentioned similarities, Lumen (XLM) resembles Ripple in that they both have a max volume of 100 billion, both cryptos are also not mineable.
All units of the coin have been pre-mined before launching the company; with founders and investors holding onto 5% (5 Billion) XLM while the other 95% (95 Billion) of Lumens are being distributed as follows:
50% (50 Billion) via the Direct Sign-up Program
25% (25 Billion) via the Partnership Program (to non-profits working toward financial inclusion)
20% (20 Billion) via the Bitcoin Program
The easiest way to owning a Stellar or Lumen (XLM) coin is buying it on exchanges or exchanging other cryptocurrencies for it.
Trading (Buying and Selling) Lumen XLM
Since the Stellar network permits the easy sending, receiving and trading of any kind of currency, be it fiat or crypto, with anyone else in the world almost immediately and at practically no cost, buying and selling Lumen XLM is quite easy. In fact, there are quite a number of platforms that allows you buy XLM directly using fiat currency. They include;
CEX – CEX.io is a popular crypto exchange platform. On CEX, you can purchase Lumen (XLM) with fiat currency (USD, EUR, or RUB) or exchange other cryptos like BTC, LTC, BCH, ETH etc. for XLM.
Kraken – Kraken is also an exchange that allows for purchase or sale of XLM with fiat money, wire transfer, and payment with other cryptos.
Poloniex
Bittrex
Stellarport
CoinEgg
Binance
BCEX
Exrates
The Stellar network currency (Lumen XLM) can be bought or sold on the above-listed exchanges. However, unlike fiat money, you cannot hold Lumen in your hands; hence, the need for a wallet — a Lumen wallet— to store your XLM.
There are 3 different categories of available XLM wallets; Desktop wallet, Online wallet, and Mobile wallets.
Desktop XLM wallets are available for PCs running either Mac, Windows or Linux OS. Some examples include; Stellar Desktop Client, Ledger, and Stargazer.
Online XLM wallets are less secure wallets where your Lunen are stored on the server of your wallet provider. With online wallets, there is a high tendency of being hacked. Some online wallets available for XLM are; Lobstr, Papaya, Stargazer, BlackWallet, LuPoEx, Stellarport, eBitGo, Stronghold, SAZA, Luun, and StellarTerm.
Mobile wallets are also available for XLM. They are designed for easy and on-the-go access to XLM whenever and wherever you need it. Example of Mobile wallets that support XLM are Lobstr, Papaya, and Stargazer.
Stellar is a non-profit blockchain project that aims to ease up cross-border transactions, allowing people (without bank accounts) from all around transfer money to any place in the world. The crypto's growth since inception is admiring and as an end note, it would interest you to know that about half of Stellar's staff are female.
Hope you picked up one or two things you never knew about the Stellar network and Lumen (XLM) cryptocurrency? Got any questions? Drop them in the comments section.
Related Topics
Paschal Okafor
is
NaijaTechGuide Team Lead
. The article
Stellar Lumen (XLM) Cryptocurrency: About, History, Worth and Trading
was written by . The article was last modified:
February 26th, 2022