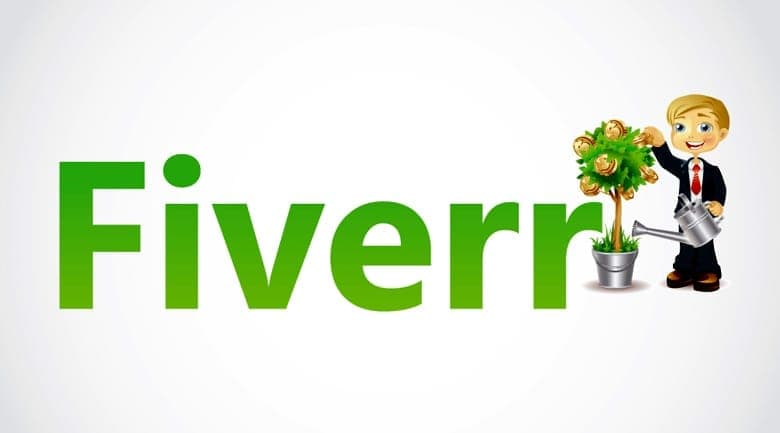 Fiverr which started off as a $5-per-service platform has grown to become the biggest and best freelancing marketplace. There are lots of services on Fiverr to help you grow your business. It is a top platform for skilled creatives and individuals looking to earn extra cash providing services in their spare time
It is also possible to earn a full time living off the platform — given you have what it takes (read: sellable skills) and know ways to make money on Fiverr.
To Learn More about Opportunities for growing your business on Fiverr, Click Here.
On the flip side of things, Fiverr is likewise the biggest online crowdsourcing platform and perfect hunting ground for (big and small) businesses, entrepreneurs, companies, and brands looking to cut down on expenses by outsourcing talents to help grow their businesses.
As a business owner looking for skilled hands to trust with a project, Fiverr does the groundwork by facilitating businesses with hundreds and thousands of freelancers.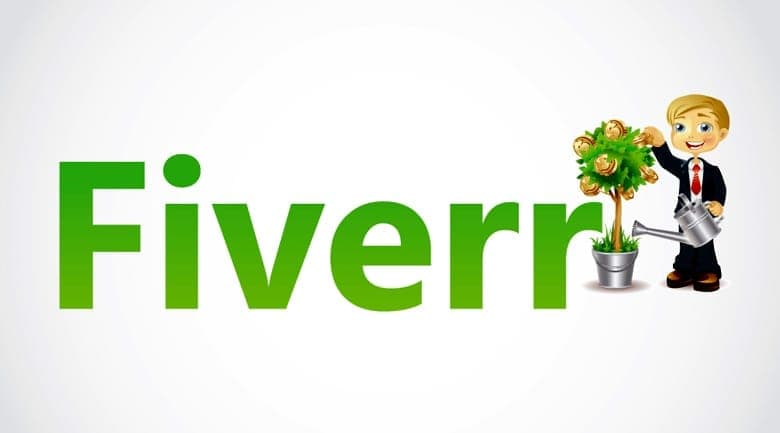 The beauty of hiring freelancers is that you can pay them on a 'per-project basis'. You are not tied down to paying for a full time employee that you would have to pay, whether or not there is a project for them to do.
If you are a business owner, chances are you're always working round the clock, probably rushing to complete projects, and you don't have enough cash flow to hire staff on permanent basis.
As a result, you'll be forced to do everything possible to reduce expenses and maximize profits.
If you find yourself on this boat, Fiverr is one of the best places to explore some time and money saving gigs that can help grow your business — an amazing resource pool for entrepreneurs.
9 Services on Fiverr to Grow your Business on a Budget
Listed below are 9 services on Fiverr to grow your business on a budget.
1. Business Plan Writing
When we talked about the ultimate startup business plan, we mentioned that having an excellent business plan is how you can tip the odds in your favor in the tough and unpredictable business world.
A business plan is an integral part of starting a business. It is a multipurpose document that can be used to source for funding, help sell your products/services, and help communicate your business goals, visions, and objectives to your team.
However, as important as a business plan is, it can be quite expensive getting one. You also lack the experience to create and might need some consulting services. Luckily for small businesses, for as low as $10, you can get a professional business plan written for your business on Fiverr.
However, most high quality business plan writing services on Fiverr will cost a lot more if you want something professional. Make sure to read reviews from other buyers before hiring any freelancer on Fiverr.
Do you need a business plan, a financial plan, or a feasibility study? See Offers Here.
2. Virtual Assistant
If your schedule is always stocked up with tasks that you literally have to work 24 hours to get them completed, you need an assistant.
And while hiring an assistant might be capital intensive, you can hire a professional virtual assistant within your budget on Fiverr in minutes.
Professional virtual assistants can assist with tasks like data entry, secretarial duties, cold calling, bookkeeping, social media management etc. and charge little amount for hours of work.
Virtual Assistants not only save you time and money, but they are also an affordable and experienced investment in the growth of your company.
You can hire a virtual assistant to be working a few hours everyday or even every week. This reduces cost of running your business.
For example, rather than hiring a full time assistant with full time wages whose only job is to respond a handful of email each day, you can hire a virtual assistant you spends an hour each day responding to emails and paid for the hours of work actually done.
Do you need a virtual assistant for administrative tasks, research, or any one-off or repetitive tasks? See Offers Here.
3. Website Design
We live in a digital era where having an online presence is very important for businesses. Your business needs a website, even if it's a mere landing page.
The cost of building a website for your business can cost between $200 and $1,000 depending of the configuration of the website.
Website design services on Fiverr starts at around $100, though for a very professional 5-page website business website you should have a budget of at least $200.
Do you need a business website or even a personal website or mobile app? See Offers Here.
4. SEO and Website Speed Optimization
You might not be aware but the time your website takes to load is a deal breaker for potential clients. If you have a slow website, there's a high chance that a client will abandon your business for your competitor's (with a fast website).
A fast website also ranks higher on search engines. This is because page speed is a ranking factor and will result in more traffic to your business website. An increase in traffic to your website can result in more sales.
SEO is generally about optimizing your website for better ranking on search engines. So, if you think your website should be ranking better on search engines or getting more traffic from search, an SEO expert can assist you with it.
On Fiverr, there are skilled website developers and SEO experts that can assist with your business website speed and ranking for a little amount.
Do you want your website to load faster or want to optimize your website to rank better on search engines? See Offers Here.
5. Header and Banner Design – Marketing Materials

Visuals is probably one of the best ways to attract new customers, retain the old one, and ultimately grow your business.
Fiverr is the best marketplace to find talented designers who can create beautiful marketing materials for your online business like Facebook photos, business logo, banners, infographics, etc.
There are loads of graphics and design services on Fiverr to help you with marketing materials like logo design, business cards, brochure design, poster design, flyer design, packaging design, banner ads, presentation design, graphics for social media and website, and infographic design.
Do you need graphics and design for marketing materials, website, or social media? Pick Here.
6. Digital Marketing
Today digital marketing is indispensable for business success. We have already covered an important aspect of modern digital marketing earlier in SEO.
However, there are a whole lot of ways to market your business in this digital era and there are digital marketing services on Fiverr that will help grow your business.
Even in search there is another aspect called search engine marketing (SEM) – this is where you pay for priority placement on search engine results. However, you will need some one who knows what they are doing in order to get a good RoI.
Then there is social media marketing (SMM). We all know how social media has exploded over the last couple of years. There are many freelancers on Fiverr that will help you get results on social media. You will find specialists in platforms like Facebook, Instagram, Twitter, LinedIn, etc.
Email Marketing is another digital marketing approach that if well targeted and implemented can lead to increase in sale for your business. You can also find help with email marketing for your business on Fiverr.
Other digital marketing services you will find on Fiverr include Mobile marketing, Local SEO, eCommerce Marketing, Influencer Marketing, Public Relations (PR), Content Marketing, and Podcast Marketing.
Do you need digital marketing services? Pick Here.
7. Video Marketing and Explainer Video
Explainer videos and video marketing in general has exploded over the last couple of years. With an explainer video you can show your potential customer the merits of your product or service.
You can also use an explainer video to describe to your customers how to use your product or service.
You can hire talented video producers or animators to create a video explaining what your business does, products you sell, or services your business renders and how it can benefit a potential client.
This service is affordable and you can choose to create your own scripts and narrations or have it prepared for you by a freelancer on Fiverr.
Do you need video marketing services? See Offers Here.
8. Legal Services
Fiverr is also one of the best place to get some budget-friendly legal services like privacy policy solutions, GDPR compliance, patent and trademark applications, business & contract proposals etc. for your business.
You can also be assisted with business registration and other legal services. However, when hiring a legal consultant on Fiverr make sure that the freelancer offers services or is knowledgeable about the jurisdiction of your business.
If you need low-cost but quality legal services, head to Fiverr's legal category to see freelance providers.
Do you need legal services? See Offers Here.
9. Financial Consulting
Finance plays a key role in every business. If your business is still too small for a full finance department, you can benefit from financial consulting services on Fiverr.
Services available include accounting and bookkeeping, financial planning and projections, financial modelling, and taxes
Do you need financial and tax consulting services? See Offers Here.
There are loads of other business services that you can find on Fiverr to grow your business. Here are more business services on Fiverr:
Data Entry
Market Research
Project Management
Product Research
HR Consulting
Branding
NFT
Lead Generation
Presentation
To see all business services on Fiverr, Click Here.
Have you used Fiverr before, share your experience as a comment below. Thanks.
Related Topics
Paschal Okafor
is
NaijaTechGuide Team Lead
. The article
9 Services on Fiverr to Grow your Business on a Budget
was written by . The article was last modified:
June 30th, 2022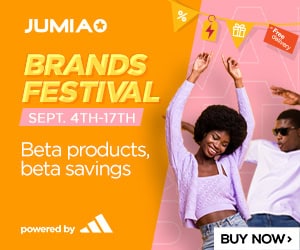 NaijaTechGuide may receive financial compensation for products/services purchased through affiliate links on this site. See
full Affiliate Disclosure Here