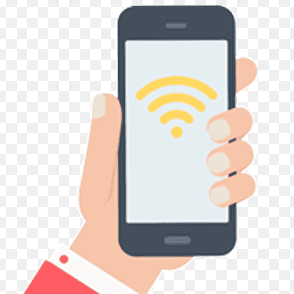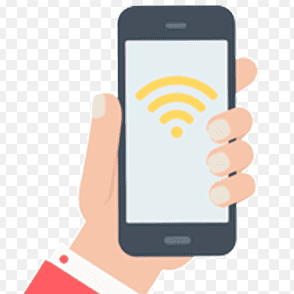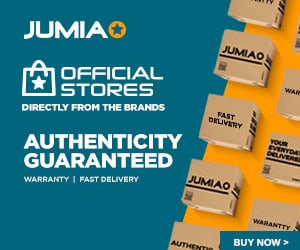 Let's face it: we simply cannot imagine having to stay disconnected to the internet. Our job, relationships and so many other things depend on it.
After all, it's quite often that we see newer and better gadgets that are meant to improve our lifestyle. The days when we used to write some letter to our loved one are all gone now.
Nowadays we freak out when our text doesn't get a reply within seconds. No matter the downsides, we do need to give it to the high-tech for its amazing power to reduce the distances and to help us stay connected 24/7.
One thing we cannot even imaging being without is the Internet connection and a pocket Wi-Fi is a great solution for keeping us connected when travelling.
If you know nothing about the pocket Wi-Fi, scroll down so that you get enlighten. Travelling is going to be a lot easier now that you have the option of the pocket Wi-Fi.
How does a Portable Wi-Fi work anyway?
The first thing to learn about is the product you're planning to use. A portable Wi-Fi router is typically a small wireless hotspot that uses the mobile network (in 4G) for connecting to the internet. It may broadcast a Wi-Fi signal which helps any other Wi-Fi enabled device to get connected to the internet easy and fast.
Basically, a pocket Wi-Fi is going to provide you full access to the internet, but you're also going to have access to all data consuming applications from your smartphone, computer or tablet (Instagram, Facebook, Twitter). Slight and small, a device of this is typically really easy and comfortable to carry around.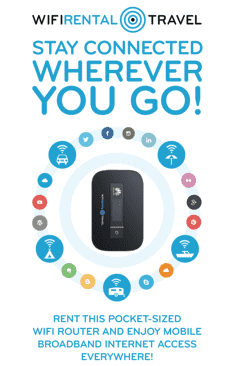 You may easily slip it in your bag and connect various devices to it. With just one pocket Wi-Fi, you're going to be able to have internet access on tablets, smartphones or personal computers.
Receiving or sending emails is easy when using a portable Wi-Fi. You can try your Wi-Fi calling with the portable Wi-Fi (if your smartphone takes it) or manage your various social networks. Calling back home when you're on the other side of the world is a lot easier when using a pocket Wi-Fi.
Is it difficult to use a Wi-Fi router for your mobile?
The short answer is "not at all". By contrary, once your mind is set on using a mobile Wi-Fi router, the only thing left to do is to select the data package that fits your needs and order it online. A good example is RoamingMan.com which is an international Wi-Fi rent service.
They offer travelers a simple and affordable Wi-Fi hotspot they can use worldwide. The company was established in 2009 and is based in Hong Kong, with offices in China, Singapore, Malaysia, Indonesia, India and Russia. Using the roamingman promo codes is going to help you get better deals as well .
You just need to select your destination and date to receive your very one mobile Wi-Fi router with Sim card. It's mandatory that you follow the activation instructions for using the mobile Wi-Fi on your smartphone, computer or tablet.
It shouldn't take more than a couple of minutes until you're able to enjoy the pocket Wi-Fi. Most of the time, the pocket Wi-Fi is a prepaid solution. You may go with the data package, paying for the rental time. The device is going to be ready to use once it gets activated.
If you spent the data plan, there's no reason to get tragic: you may always recharge. There are no hidden extra charges and this kind of service is quite easy to use.
The ease of activation and use are the main good things related to the Pocket Wi-Fi. A mobile Wi-Fi router is going to ensure plenty of independence when travelling abroad.
Another thing to highlight is that you may actually share your Wi-Fi with even 5 devices at the same time. When you're travelling with your family or friends, the pocket Wi-Fi is the best and the cheapest option to stay connected to the internet.
Is the Portable Wi-Fi the only option?
No, the Pocket Wi-Fi isn't the only solution to use when travelling abroad.
Your Local Mobile Network Provider
As long as you known when and where you're going to be travelling, you only need to ask your local mobile network provider to see what are its international data package.
More often than not, this type of services is a bit pricy and your mobile network provider is going to charge you a lot for this type of data plan. This is why you should go with a Pocket Wi-Fi as it keeps you connected to the internet without extra data roaming charges.
Let's highlight once again that the Pocket Wi-Fi is prepaid so it's very clear for you how much you're going to be paying.
The Free Wi-Fi Spots
Most big cities around the world are going to offer free Wi-Fi areas. You should use your apps to find out the free Wi-Fi hotspots (Wi-Fi Map LLC from Google is one) when travelling.
The main downside related to this solution is the one caused by cybercrime. Free Wi-Fi is going to attract cyber criminals so you should be extra careful when using the free Wi-Fi spots.
Prepaid SIM cards
If none of the aforementioned solutions works for you, you can always go back to the prepaid international Sim cards. Many of the companies out there offer Sim cards that may be used abroad.
You only need to plug the Sim Card into your phone and go online afterwards. You may need to change several APN settings, but this depends a lot on the provider.
Some of these Sim cards are also good for making international calls. Truth be told, Sim cards are a great choice for many but it also depends a lot on your data consumption habits.
For instance, if you're planning a simple call via the Wi-Fi calling function and no phone calls at all, a prepaid Sim card is going to work just fine for you.
Easy to find in supermarkets, Airports, drugstores and even vending machines, the prepaid Sim cards are the most common choice when travelling abroad.
Nevertheless, if you're going to need 24/4 internet access for your job or other situations, a Sim prepaid card isn't going to cut it. In this case, a pocket Wi-Fi option is the best choice as you may connect even 5 devices at the same time.
Here is a short guide, on How to Use Your Phone While Traveling Europe :
One thought before you go: what is the best Pocket Wi-Fi solution?
For every need, there is a best solution. No matter if you're at a show in Nevada or you're having a speech in Moscow, the most reliable solution is the portable Wi-Fi hotspot device.
There is a great variety of models out there and there are some facts to consider when choosing one:
Size- you may go with pocket sized or larger models
Compatibility: even though all Wi-Fi hotspots work with all Wi-Fi enabled devices, you may plug it directly into your laptop or tablet with Wi-Fi USB. There are also models that are standalone devices and may work without a laptop.
Speed: you may find 3G, 4G and 4G+ Wi-Fi hotspots and the 4G+ is the fastest one at the moment.
Functionality: some come with basic functions (internet access), whereas other may include various features (power bank for charging your devices). Some can even send/receive SMS.
Locking-you should get the models that allows you to use any Sim inside so that you also benefit the most attractive rates within the country you're travelling to.
Keeping you connected to the Internet while travelling abroad, the portable hotspots are easy to use and really dependable. You only need to take your time and make a clear idea about what you really need when leaving the country.
Related Topics
Paschal Okafor
is
NaijaTechGuide Team Lead
. The article
Stay Connected at All Times- What's to Know about International WiFi Rent Services
was written by . The article was last modified:
March 9th, 2022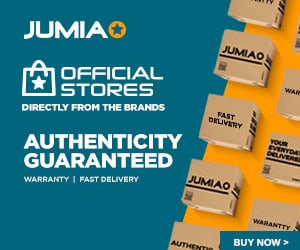 NaijaTechGuide may receive financial compensation for products/services purchased through affiliate links on this site. See
full Affiliate Disclosure Here