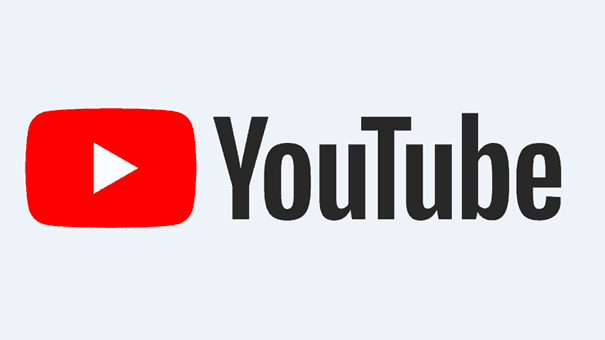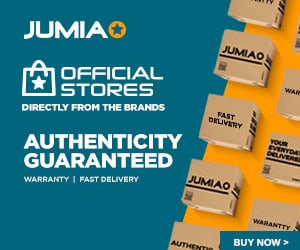 The first video on YouTube was uploaded on April 2005, 2 months after the YouTube domain name was activated. That video was titled "Me at the Zoo" and it shows Jared Karim, the co-founder of YouTube at the San Diego Zoo.
A year later, Google purchased YouTube for $1.65 billion. Since then, YouTube has served more than 2 billion views a day. In 2012, YouTube streamed the US Presidential debates marking an important milestone.
Today, YouTube is considered the world's second largest search engine and one of the most visited websites after Facebook and Google. That is not all. YouTube has created stars who influence the buying habits of billions of people around the world.
So, how are YouTube stars able to achieve this? By creating videos and uploading them to their YouTube channels. As an online user, you too can become a YouTube star and influence millions or billions around the world.
To get started, you have to create your own YouTube videos. Don't know how? In this guide, we will help you learn how to make your first YouTube video truly amazing.
1. Have the right Equipment
To make a truly amazing YouTube video that will wow your audience, you need to have the right equipment. Most people assume that making YouTube videos requires
A professional vlogging camera
Expensive video editing software
High-end laptop and others.
Well, if you have the money, it's not a bad idea to go for high-end equipment but if your budget is tight, it's best, to begin with, budget-friendly equipment. For instance, instead of high-end cameras, why not buy a budget vlogging camera. Remember, it should have 4K resolution.
Alternatively, shop for newer smartphone brands such as Samsung, One Plus, or RedMi. They are affordable and have 4K cameras. When it comes to a laptop, shop for a budget-friendly model. For video editing software, try open source or free versions and don't forget to buy budget friendly tripods.
Learn more about the setup and equipment used by YouTube stars.
2. Make a Plan
Benjamin Franklin once said, " failing to plan is like planning to fail." To make a truly amazing video, make a plan. The first step is to find a niche you are passionate about. There are three categories on YouTube:
Awareness – it's all about bringing a cause to people's attention
Education – teach or impart knowledge
Engagement – create videos that elicit an emotional reaction from your audience
Once you choose your niche, the next step is to make a plan. An actionable plan includes a script which dictates the length of the video, the content, where and how the video will be shot.
3. Find your Style and Setup
It is important to identify your style and setup from the word go. For instance, according to furiousfanboys, if you are a gamer, choose your gaming room as your setup. If you are unable to come up with a unique setup or style, check out the most popular YouTube videos.
What setup and style have the channel owner selected? Now that you have an idea, it's time to come up with your own style and setup. For instance, if you intend to become a vlogger, it means you will be carrying your camera around.
Your setting can change depending on the topic of the day. As a vlogger, you have to speak directly to the camera either from one position or while moving around the room.
One thing you need to remember is that switching between two or more setups and styles can confuse your audience. For instance, switching from vlog mode to bird's eye view or skit.
Related:  How to Increase Views On Your YouTube Videos
4. Shooting your First Video
The moment you have been waiting for has finally arrived. By now, we assume that you have set up the equipment as per your style. If you have chosen to be a vlogger, you can set the camera on a tripod or hold it in your hand.
If you are planning to shoot the video in a room, make sure there is plenty of natural light streaming in. Light is an important component in videography. Without proper lighting, your videos will appear dark. This is not what you want. You need more natural light in the room. Alternatively, invest in an affordable ring light or box light. They are available at the local store for less than $100.
Follow the script as you shoot your video. It is important to make sure the room you are filming in is very quiet. If you want to enhance your audio, there are affordable mics available online or in local stores.
 5. Edit your YouTube Video
Editing your video allows you to clean up the many mistakes and make it perfect before uploading. As a beginner, you don't need expensive video editing software. Start with Windows Movie Maker or iMovie. They are easy to use and available with Mac OS or Windows OS.
You also have the option of using YouTube's online video editor. It comes with features that help you enhance your video. There are more video editing software available online like Filmora Video Editor and each has its pros and cons. You can find online tutorials which contain guides to help you learn how to edit videos for your audience.
As a YouTuber, you may want to add images and texts to enhance your conversation especially when interviewing someone. This is not bad but at the moment, less is good. As you advance, you can add the images, text and other effects.
The reason for doing so is to avoid distracting your audience. Always keep it simple.
Final Thoughts
There you have it. A five-step guide to making truly amazing videos for a first time YouTuber. Now that you have finished editing your video, create your channel. Optimize the title, description and upload your content.
Uploading your video does not automatically translate to views and likes. You have to promote your content. Find ways to connect with established YouTubers. You can comment on their videos, create responses on established YouTube channels or collaborate on projects.
Remember to monetize your channel and always respond to all comments.
Related Topics
Paschal Okafor
is
NaijaTechGuide Team Lead
. The article
How to Make Your First YouTube Video Truly Amazing
was written by . The article was last modified:
October 13th, 2021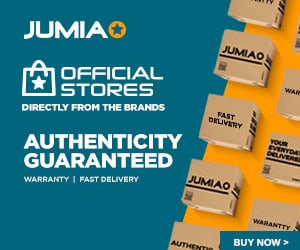 NaijaTechGuide may receive financial compensation for products/services purchased through affiliate links on this site. See
full Affiliate Disclosure Here