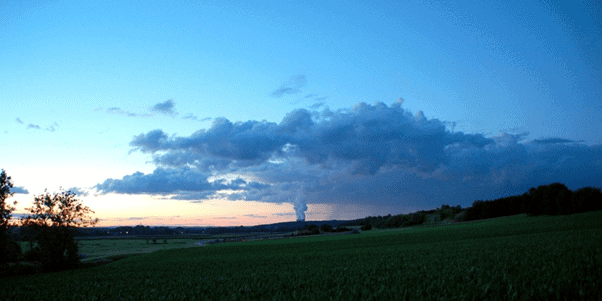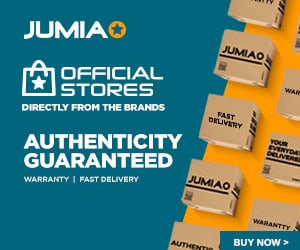 For machines in an industry to work, they will need a source of power such as electricity and coal among others. However, due to the heat produced, this could end up causing havoc to the machines if not dealt with.
For this reason, it is wise to get a cooling tower to help you reduce or minimize the amount of heat that your machines have and avoid destroying them.
With the many types of cooling towers in the market today, one may fail to know the most ideal type of tower to invest in. However, like any other commodity in the market today, there are several factors that you need to consider such as the cost of each of the cooling towers and how effective it will be in accordance to your needs.
An induced draft cooling tower is one of the cooling towers that you will come across in the market. This is a mechanical type of cooling tower that works by inducing water and air into the system. It is also a type of tower that has a powerful fun on top that also helps in cooling the water and air.
The fun that is located at the top of the tower is thus the induced draft cooling tower.
Below is more information about the induced draft cooling tower, how it operates and why it is an ideal type of cooling tower to invest in.
What Is an Induced Draft Cooling Tower?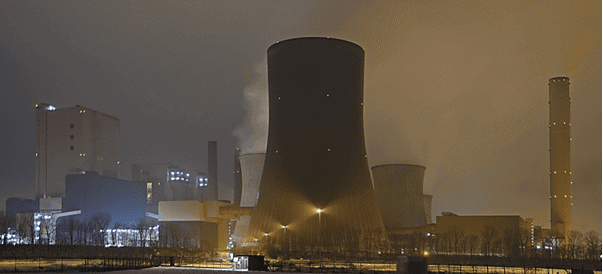 In a gist, an induced draft cooling tower, which is also called a mechanical draft tower is a kind of power that comes with a fan at the discharge end and drives air upwards through the tower. The fan at the tops generates hot air out of the system.
As a result, there is a generation of high exiting as compared to entering air velocities, thus reducing the chances of recirculation, through which the discharged air that gets back into the air intake; a process that is referred to as draw-through.
Ideally, the induced draft cooling tower offers the most effective and economical solution to most of the cooling needs.
This cooling tower comes in round or square shape. Additionally, the distribution of water in the induced draft cooling tower can be done by either a static branch system or by the use of a cooling tower sprinkler. It is also easy to install and maintain this kind of cooling tower.
It is also one of the towers that produce low noises as it works. This draft cooling tower offers a very effective and affordable solution to your cooling needs.
The tower has a massive and powerful fan unit at its top. When switched on, the exhaust fan expels the moist air from the system into the surrounding atmosphere. The trick here is that the exit velocity exceeds the entry velocity hence there is no chance of recirculation.
Working Principal of an Induced Draft Cooling Tower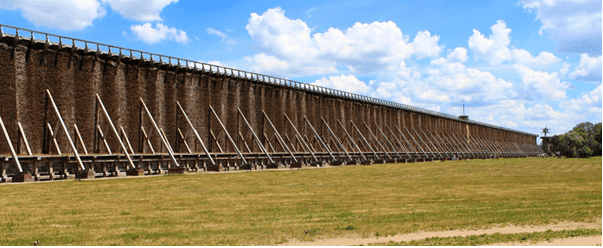 Induced draft cooling towers are structured in a way to allow circulating water to be dispersed via a spray header. The spray of water goes down over baffles designed to maximize contact between air and water. Large circulating fans draw air through the baffled area causing evaporation.
Large circulating fans draw the air through a baffling area. The baffled area has a dual function, it causes the cooling of water as well as evaporation. The fan mounted on top of the unit also plays a big role in ensuring that cooling takes place.
There is also a cooling tower motor that drives the induced draft Dan to draw the outside air into the cooling tower, which also helps take out the vapor resulting in lowering the water temperature.
Mechanical pressure is applied in these cooling towers to push air up inside the draft. The system also forces air in through a blow-through and pulls it out through a draw-through.
In the induced draft cooling tower, there is also more time for contact, which also helps improve the heat transfer area. The fan at the top also helps draw air across at a high level and drawn through the baffled area by a fan which causes the cooling of water.
Application of The Induced Draft Cooling Tower
The induced draft cooling tower is best for use for AC plants, sugar industries, and chemical industries.
It is also ideal for use in other industries and power plants.
Water cooled air compressors
Electrical power generation plant
Die casting machine
Blow molding machine and plastic injection
Water cooled air compressors
Advantages of Induced Draft Cooling Tower
Requires a minimal space to install
Has a less recirculation as compared to other types of cooling towers
Reduced operating costs
Extended equipment service life
Reduced water consumption
Energy savings
Limitations of induced draft cooling towers
There is more and frequent maintenance required
It is likely to corrode
Its motor, fan, and drivers are located in a moist air stream, thus generating the need for electoral protection
Conclusion
Customers for the cooling tower commented that they liked that the cooling tower "could be used for a multiplicity of purposes hence putting it to optimum and effective use" in essence "They get value for their money".
Most of them mentioned that the cooling tower "did not take so much of their space" which they could put to other good use.
Customers noted that the towers were "more susceptible to breakdowns due to the high frequency of use" and therefore they had to factor in "occasional checks and anticipatory replacements" for worn out or damaged parts.
A cooling tower is one of the most important tools that you will need in your company especially if you have machines producing high amounts of heat. In case you lack adequate knowledge on the factors that one needs to consider when purchasing a cooling tower, it is advisable to get professional advice from someone who has experience in the area for you to make informed decisions.
The induced cooling tower is known for its fan that is found on its top to complete the necessary cooling process. It is, therefore, the kind of tower that you should consider investing in when looking for an ideal cooling tower to use in your industry.
Related Topics
Paschal Okafor
is
NaijaTechGuide Team Lead
. The article
Induced Draft Cooling Tower – All you need to know
was written by . The article was last modified:
May 22nd, 2019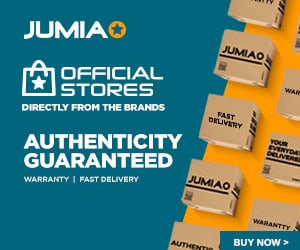 NaijaTechGuide may receive financial compensation for products/services purchased through affiliate links on this site. See
full Affiliate Disclosure Here