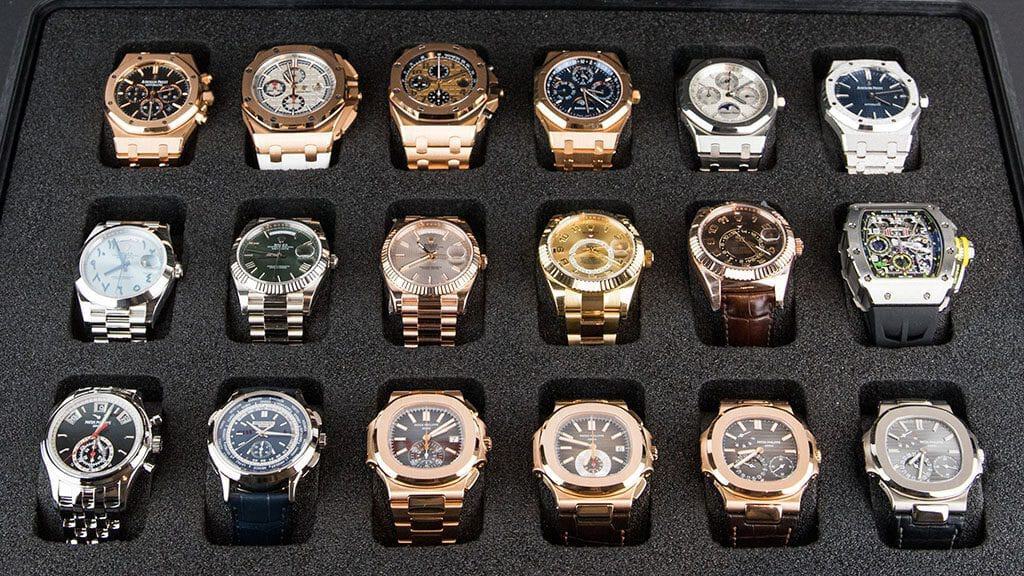 When buying your first luxury watch, it's more commonly suggested to stick with brands known for their reputable craftsmanship. This automatically brings up high-end watchmakers such as Rolex or Omega.
Despite the steep price tags, most working professionals today are already aware of the many nuances and intricacies of luxury watch brands and consider these products a worthwhile investment.
However, when you're unfamiliar with this topic, it is understandable how choosing your first luxury watch can become overwhelming.
What's your Budget?
There are several factors to consider when buying your first luxury watch. But before anything else, the most important thing to consider is how much you're willing to spend.
Your budget, above all else, is the most important factor because it narrows down the extensive list of timepieces you have to consider.
Knowing this ahead of time allows you to speed up the decision-making process when talking to the sales clerk, while at the same time allowing for more feasible alternatives.
How much should you invest in a Luxury Watch?
There's a reason why people continue to buy watches instead of relying on their smartphones.
Luxury watches are more than just intricate tools for time-telling. They're statement pieces that establish your character and style.
With that in mind, it's important to take note of what kind of watch you'd want to invest it and decide if this is a watch for keeps or to be re-sold later on.
Keep in mind that certain brands will either lose half its value or double after purchase. However, bigger brands such as Rolex or Omega watches seem to retain their value over time or even increase.
New, Vintage, or Pre-owned?
When it comes to buying brand new luxury watches, most people can only expect it to leave a dent in your wallet. However, many do so to remind them of their accomplishments and efforts.
While owning a shiny new watch may be nice, there are plenty of advantages to purchasing pre-owned and vintage watches.
Accredited sellers offer the same extensive list of models for a discounted price and warranty. Visiting those shops also allows you to compare different models side by side, thus giving you a better feel of the product.
Any vintage watch originally bought during the early 70s to late 90s would have dramatically increased in value over time. However, maintaining these watches can be costly as well.
Choosing your Specs
The great thing about luxury watches is that it doesn't fall into one specific niche.
Just like any other timepiece, they come in a variety of styles, displays, functionality, and movements. From dress watches to casual, and even military-grade models.
These can also be customized and personalized to fit your exact style and personality, making a watch truly made just for you.
Now if you aren't quite familiar with the different specifics of a watch, here's a quick run-through.
The display is the most notable feature of any timepiece. Although more commonly made in digital or traditional analog, more advanced models were developed such as the hybrid and touch screen watches.
Luxury watches also come in a variety of styles that cater to different types of looks an individual aims to achieve.
Casual watches are more common in terms of style and can be used for everyday looks while dress watches are best for business and formal wear.
Watch movement, on the other hand, is essentially the life of the timepiece itself.
Quartz watches, being the most common, offers accuracy at an affordable price. An automatic, or also known as a self-winding watch uses the natural motion of the wearer to provide energy to run.
Chronometers are automatic watches that also functions as a stopwatch. Lastly, kinetic watches make use of a weighted rotor that causes the watch to move.
Luxury watches come with several functionalities. The most common being the Dive, Field, and Pilot watches which are built to withstand more rigorous environments.
Other functions include smartwatches, GMTs, Day and Night watches, and Calendar and Moonphase watches.
Lastly, these timepieces commonly rely on one of three power sources, namely solar power, batteries, and lithium-ion.
Caretaking
Of course, just knowing the different types of watches isn't enough information to know which luxury timepiece to invest in. You also need to be aware of how to maintain it to live out its lifespan.
Regardless of the warranty length, you should take your timepiece for regular maintenance every two or three years to avoid complications that may otherwise build up later on.
Regular cleaning should also be practiced to avoid dust and dirt from staining the wristband and other parts of the watch.
Other caretaking tips to take note of is to avoid magnets and extended exposure to sunlight as these can negatively affect the timekeeping of your watch and shorten battery life.
Finding a Legitimate Seller
By now you should have an idea of what kind of luxury watch you'd like to buy. But there's one more thing we need to cover before anything else.
Finding a legitimate seller can be tricky, but thanks to the internet we have a whole network of information available to us with a simple click.
While some people may find online shopping to be unreliable and infested with frauds, notable shops like WatchShopping.com have been proven to be safe and authentic sellers.
If you still aren't convinced, ease your mind by going to the physical stores and authorized shops. This also saves you the trouble of having to wait a certain amount of time for your timepiece to be delivered to your doorstep.
When in doubt: do your Research
There's nothing to be ashamed about if you do decide to do your research before officially deciding on buying your first luxury watch. It is a big step after all.
Many professionals recommend doing so as well, as it not only gives you an idea of what's out and available on the market but also shows your appreciation for luxury pieces.
Related Topics
Paschal Okafor
is
NaijaTechGuide Team Lead
. The article
Buying your First Luxury Watch (Complete Guide)
was written by . The article was last modified:
September 20th, 2019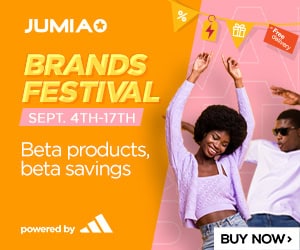 NaijaTechGuide may receive financial compensation for products/services purchased through affiliate links on this site. See
full Affiliate Disclosure Here