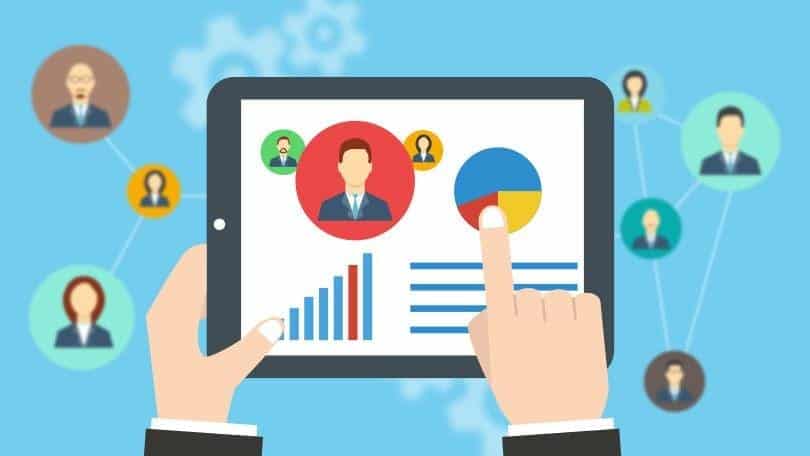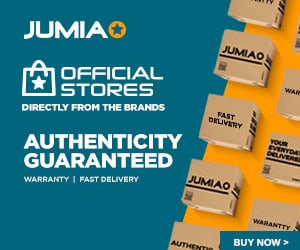 Human Resource Management Software is a software that is intended to automate the Human Resources process of an organization. The best HR management software provides organizations and HR managers with a comprehensive suite of tools for recruitment, managing employee data, tracking performance, managing payroll, and more.
Inside any organization, building a great team is the most important thing required to achieve any level of success.
Hence, it is the responsibility of the Human Resource Management team of that company to make sure that a capable and hard-working team is available to that company which can work with full dedication, focuses and align themselves within that organization.
The foremost duty of every HR Department is to collect and maintain the details of every employee of the company inside a secure database where it can be viewed and used whenever required.
An HR management software enables businesses streamline HR processes, improve employee engagement, and ensure that they are making the best use of their resources.
With the use of effective HRM software, any organization can perform any of the Human Resources processes very effectively. With the use of the right HRM software, a company can make sure that the right employees joins the company.
In this article, we will list the best ten Human Resource Management Software which the new-age startups, as well as the established companies, can adopt for automating human resource tasks with it.
1. Paycom Software:
It is a cloud-based Human Capital Management Software. Paycom provides facilities such as time and labor management, talent acquisition, HR management, etc.
It is the only HR technology solution provider that provides the facility to store all the employee data in a single database and stored in a secure location.
All the changes are carried out in a live system. The reports created with this software can be easily imported to other HR solutions.
2. Oracle PeopleSoft:
Oracles' PeopleSoft is designed to provide solutions to the most complex and important business problems. The main aim of Oracle's PeopleSoft is to increase the productivity of the businesses and to accelerate human efficiency.
The main functionality of the PeopleSoft is that it provides a great user-experience to the users which revolutionize the way businesses interact with the HRM software.
3. Zenefits:
It is a cloud-based HRM software that is targeted especially for small and mid-sized businesses.
It also provides the ability to the users to view a company's structure via the company org chart. Any changes to the title, position, etc. can be easily viewed via the org chart.
4. TimeForge:
TimeForge is aimed at providing the companies the ability to flex and the easiness to manage the Human Resources process.
It provides features such as employee scheduling, human resources, and daily time punches.
It provides a great leave management system that automatically calculates the Paid Time Off, sick leave, etc.
5. Ascentis:
It is targeted for the mid-ranged companies of any market. Ascentis automates almost all the Human Resources processes and eliminates almost all the manual work which was earlier supposed to be performed by human labor.
It provides easy integrations with the Ascentis and the other HRM solutions. Most of the complex HR processes are automated by the Wizard-Driven workflows.
6. Zoho People:
Zoho People is a labor-management software that makes processes like the attendance-tracking, performance evaluation, expense reporting, etc., easy.
It provides support in 12 languages. The software can be easily integrated with other expenses and HRM solutions. It makes the time and attendance tracking easy with a great set of tools. One can easily create custom forms using the simple drag and drop functionality.
7. Paycor:
This software is designed to meet the needs of the SMBs. It is suited for almost all types of industries and it can also be customized to meet the needs of industries like the Healthcare and the Restaurant.
The software also provides a great solution for employee training. Employees can easily access the virtual classroom and can learn at their own pace. They can access the software from any device connected to the internet and can manage their clocked-in time.
8. Justworks:
Justworks is one of the best PEO (Professional Employer Organization). It provides an array of useful features such as the automatic deposition of the payroll, automatically paying the vendors and the contractors, real-time updates to the company information, storage of the company's important documents in a safe location, etc.
9. CareerPlug:
It enables the entrepreneurs and the recruiters to make the best hiring decisions. It enables the Human Resource department to hire the best talent for the company by providing a great set of tools such as the job posting distribution, interview scheduling, communicating via the emails, prescreening questions and the assessments for the candidates.
The HR department can easily save a lot of hiring time by controlling the complete hiring process from a single centralized software.
10. Namely:
It is the best Human Resource Management Software. It is a cloud-based software that is solely intended for mid-sized businesses.
Its points of attractions are features such as document storage and management, dashboards which are easily customizable, auditable trails, attendance, and time tracking, payroll management, etc.
It has a central news feed that keeps all the connected and involved users informed about the latest company news. It also has a marketplace that gives access to the integration with other partner apps to further strengthen the Human Resources process.
What is an HR Management Software?
HR management software, also known as HRM software (or HRMS), is a type of software that is used by HR managers to streamline and automate the various HR processes such as recruiting, onboarding, payroll, and performance management.
The HR management software usually includes a number of different modules which can be used to manage different aspects of the HR process. Some of these modules include
Employee Management
Payroll
Benefits Administration,
Recruitment,
Employee Training
Performance Appraisals.
These modules allow the HR manager to track and monitor employee performance, manage employee records, track payroll transactions, and generate reports.
Types of HR Management Software
There are several types of HR management software that will be useful to HR managers in effectively carrying out their duties.
1. Applicant Tracking System (ATS)
One of the most popular types is the applicant tracking system or ATS. The Applicant Tracking System helps in tracking and managing the recruitment process. It helps HR managers to find the best candidates for the job, as well as to keep track of the status of each applicant. In addition, some HR software may also include features for tracking and managing onboarding processes, such as orientation and training in the ATS.
2. Performance Management System
Another type of HR management software is a performance management system. It helps HR managers to track and manage employee performance.
This software helps managers to evaluate employee performance, set goals and objectives, and provide feedback on performance. It also helps in tracking and managing employee attendance, vacations and other aspects of employee performance.
3. Learning Management System
A learning management system helps in tracking and managing employee training and development. It helps HR managers to assign courses and track progress, as well as to provide feedback on employee learning and development.
4. Payroll Management System
A payroll management software is used to track and manage employee compensation and benefits. This software helps HR managers to set payrolls, manage employee health insurance and other benefits, and track employee contributions to retirement plans. The best HR management software will help in ensuring compliance with labor laws and regulations.
5. Onboarding Software
Onboarding software is a type of HR software that is designed to help HR managers manage the onboarding process of new employees. This software can provide HR managers with an efficient and comprehensive way to manage the process from recruiting, to onboarding, to training and development.
6. Human Resource Information System (HRIS)
A Human Resources Information System (HRIS) is a software application used by HR managers to streamline and automate their daily processes. It provides a centralized platform to store, manage and analyze employee information, allowing HR professionals to quickly access the data they need.
HRIS software can be used to track employee attendance, manage payroll, monitor recruitment and onboarding, and store important documents and information. It also allows HR managers to quickly perform analytics and generate reports to analyze workforce trends and make strategic decisions.
Advantages of HR Management Software
The HR management software has a number of advantages. It allows the HR manager to manage employee information more efficiently and effectively and helps in reducing the paperwork and administrative time spent in managing the human resources.
The best HR management software provides a comprehensive system for tracking employee performance and providing feedback. This helps in improving employee performance and providing better customer service.
Another advantage of the HR management software is that it helps in reducing the cost associated with HR processes. By automating certain HR processes, it reduces the manual labor costs associated with HR management.
The software also provides a platform for managing employee leave and attendance in a more efficient and cost-effective way.
The best HR management software typically includes modules for recruiting, onboarding, payroll, time tracking, training, employee engagement, and more. By utilizing an all-in-one HR management solution, HR managers can stay organized and ensure that they are meeting all their deadlines.
For example, HRM software can help HR managers track employee time, automate payroll, and generate reports quickly and easily. The software can also help with tasks such as scheduling, performance reviews, and employee engagement.
Conclusion
In conclusion, HRM software can be an invaluable tool for HR managers. By automating tasks, tracking employee performance, and generating reports, the best HR management software can help HR managers better manage their teams and ensure that all their tasks and responsibilities are met on time and accurately.
Read More:
Paschal Okafor
is
NaijaTechGuide Team Lead
. The article
10 Best HR Management Software for HR Managers
was written by . The article was last modified:
January 20th, 2023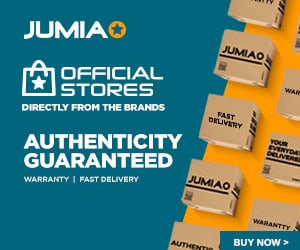 NaijaTechGuide may receive financial compensation for products/services purchased through affiliate links on this site. See
full Affiliate Disclosure Here