2024 is coming, and with so many people getting ready to make changes in their lifestyle in the form of resolutions and oaths, Google too, is not far behind, as it makes hundreds of algorithm changes every year. Core updates used to happen just once or twice a year, but in 2023, Google has made it a monthly thing with SEOs struggling to catch a breathe.
Jokes apart, irrespective of the intensity of change, they can majorly affect your search ranking. So, if you are aware of Google's master plan, you might just be able to drive all these changes to a positive shore.
Keeping that in mind, let me present you the latest SEO Buzzwords you will definitely hear in 2024:
Voice Search is the new Google it
People are searching for the required information through the way they speak. This is becoming increasingly popular in 2024 especially because of the convenience it carries with it.
Plus, stats also suggest about 33 million voice searches were made in 2017 alone. Infact, ComScore predicts that by 2020, 50% of online searches will be voice.
So how does a normal type search differ from a voice search? You will notice that voice searches are long-tail and more specific. They are generally questions and users are expecting a more accurate answer towards it.
Also, these users search for long tails, which means they are already on the consideration stage and are more likely to convert rather than those in the awareness stage.
Lastly, most voice searches are local, thus optimizing your website for local SEO. So your prospects don't spot an alternative.
2. Featured Snippets will still continue to rule
It has been some time that featured snippets have been dominating Google searches, and it seems less likely to change.
For those who don't know, featured snippets is a summary of an answer for a Google search, which Google displays above paid and organic ads, top of the SERP results. These summaries provide the users with the required answer and thus the user drips, not clicking on the sites.
Ahrefs confirms that featured benefits gauge more traffic than organic search results after conducting a study on 2 million featured benefits.
- Advertisement -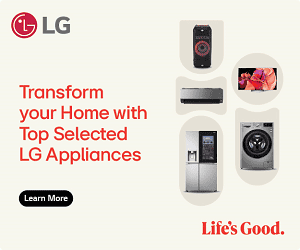 3. The significance of Influencer marketing will prevail
After featured snippets, influencers and influencer marketing will continue to dominate the marketing budgets of businesses. This is all the more applicable to companies, especially in fashion, e-commerce, lifestyle, travel, and beauty.
The thing is, users are overwhelmed with ads constantly popping on their screens, now they look for authentic information that they can trust.
Exactly when influencer marketing kicks in. A piece of advice or review from influencers is A LOT more convincing than the in-the-face slimy ads.
In fact, so much so that 49% of consumers depend on influencer recommendations. So what connects Influencer marketing and SEO is that working with the prior helps you increase traffic, amplify your online reach, and increase content reach.
You will find arguments against this, as there are marketers and companies who haven't gauged as much ROI as they should have. But that is majorly because of the wrong selection of influencers and bad execution of the plan.
4. Google still loves videos (in fact a lot more than before)
We are almost in 2024 and if you are still not driving your efforts into creating videos, you are already missing out on a lot. They are likely to be the new king of content!
62% of Google's universal searches include videos and are 50 times more likely to show up on the first page in comparison to plain text. Afterall, there's a reason why even corporate giants have infused videos in their digital marketing strategy.
Start with making YouTube content that supports your existing content and products of your business. Of course, there is no guarantee that you will land up on the first page, digital rankings take time. But yes, you will enjoy higher traffic rates than before and this is what expert professional SEO companies are doing.
5. Quality and length determines your ranking
I am talking about the length of your content piece. You might have read a lot of researches that say long-form content turns off the reader. Well, Google supports quite the contrary. Stats suggest that the average length of the top 10 results is at least 2000 words.
But remember, this does not take away anything from the fact that your content should aim to comprehensively answer what the user is asking and at the same time, answer the main search query.
Lengthy articles also make increases you dwell time. This signals Google that people are actually enjoying your content, later resulting in you building greater authority, naturally Google pulling up your ranks.
With the onset of 2024, some things will remain the same, while some will seize to exist. For instance, the financial snippets are still dominating the search industry, mobile and winning against web searches, and voice search replacing the traditional type search.
Well looks like, Google is a diehard believer of the age-old aphorism – Change is the only constant!
Related Topics
Paschal Okafor
is
NaijaTechGuide Team Lead
. The article
Latest SEO Buzzwords for 2024
was written by . The article was last modified:
November 20th, 2023