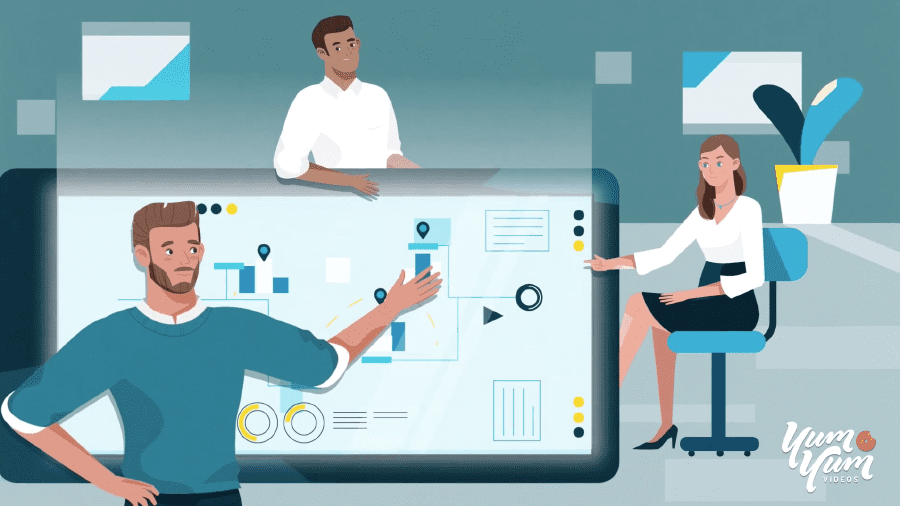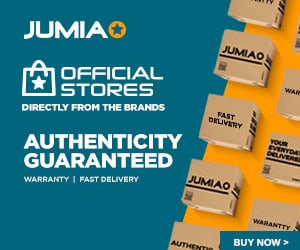 Marketing tech products – including apps and software solutions – is no easy task. Not only do you have to convince potential customers that your product is better than the competition. But you also need to thoroughly convey the key value proposition of things that are often too complex and difficult to cover in a single sales pitch.
When you need to communicate a message that's so complicated, sometimes your audience might feel intimidated. They're looking at complex tech specs, listening to different software comparisons, and all of this can make them feel overwhelmed when buying online ―especially if they're not very technologically literate!
But there's a way to make tech products more approachable to audiences of all grades of tech literacy – video content.
Certain types of videos, particularly animated explainer videos, are being used by marketers to make tech products easy for everyone to understand. As a result, there's a more engaged audience, one that's well-informed about the value proposition of the products they're purchasing.
But how can you make sure that your explainer videos actually turn your products into something more approachable? Today, we'll tell you how to step-up your explainer game by using storytelling and some other tricks of the trade. Let's dive in!
Include Your Audience into Your Explainer Videos
People that are not very tech-savvy often find that, when they're doing research to buy a new technological product, the websites and brands that they consult do not speak directly to them. Instead, brands use technical terms and jargon that makes potential customers feel alienated.
What's great about explainer videos is that they let go of all this lingo, and instead, they speak a language that the audience can understand. It doesn't necessarily mean to dumb it down but instead, to make the audience feel included by focusing the video on them instead of on the product.
How? Well, the key is getting to know the target audience. By identifying the Buyer Personas of the product, -which are ideal representations of your audience, complete with demographic and psychographic characteristics -you can create a story that speaks about their pain points, introduces your products as the perfect solution, and creates a character that they can identify with.
We'll cover those two points in a minute, but the important thing here is to understand that, if your audience feels like you're speaking to them, they'll be much more willing to listen and engage with your content.
Turn Your Buyer Personas into The Main Characters of Your Story
So, we've already established that your audience needs to feel included in the conversation. But explainer videos go a step further, by turning them into characters of the story.
You see, all explainer videos have a main character that acts as the glue that keeps the story together. The video explains this character's story, shows their pain points, and then describes how they were able to solve a specific problem by using your product. All of these should be situations that your target audience can feel identified with.
The story of your character needs to be the story of your potential customer. Their pain points? Your potential customer's pain points. The character should look, talk, and behave like your ideal customers.
What you'll accomplish here is that your potential clients will look at your video and say, "Hey, that's me!". If they feel identified with your story, it will be easier for them to believe that the product that you're selling will fill their needs.
Use Your Story to Sell The Product Without Being Too Salesy
The magic of explainer videos lies in the fact that, even though they're explaining how a product works in order to sell it, they're not being too obvious about it. And it's all thanks to storytelling!
Storytelling makes technology approachable by putting the products in a familiar context. Professional explainer video companies know about this too well, and that's why they create stories that unravel through a three-act structure:
The set-up, or the what: In which you introduce your character and the problem they're facing. Let's say that the character, John, wants to communicate with their son who lives in another city.
The development, or the how: In which you'll solve the problem by explaining what your product is about. In this case, John might find out that there's an app that can help him make video calls with his son!
And the conclusion, or the why: In which you explain why your product is better than other similar products on the market, showing its real value. Why is the video call app better than the other ones? What does it offer that others don't?
By following the three-act structure, explainer videos show what your product does and why it's so valuable, without being overly salesy. It becomes a subtle sales pitch that your audience will enjoy!
Don't Forget About Video Quality
When people buy technological products, they're expecting to get something useful, valuable, and worth their investment. Potential clients spend plenty of time doing research to make sure that they're getting a high-quality product – they read reviews, watch unboxings, read comparisons, and go through the product's website to get all the information they need.
Because they'll be doing that much research, you need to make sure that you're providing good content, one that's informative and engaging. Both those boxes are checked once you go for an explainer video, but there's one thing left. You need to communicate that your product is of the highest quality.
High-quality is something that you can communicate with an explainer video -not through the video itself, but through the way that it's made. When you're looking to sell a tech product, your video needs to reflect the high-quality of your products. This is why a homemade video won't do the trick.
You need to be aware that potential customers will look at your marketing content as a way to know if your company is legit and trustworthy. So you need to treat your videos as an investment!
Try not to worry about the high prices that come with a premium video production, as videos have a very high ROI (return on investment), so if you go with a professional explainer video, you'll be on the right track!
Make Your Products Fun and Refreshing with Animation
There are many types of explainer videos. Live-action ones are ideal if you want to include a specific person, like your company's CEO. Screencast videos, on the other hand, are interesting when you're promoting digital products or services, as you can showcase the product in action!
But still, even though these types of videos are okay, they are not nearly as refreshing as animated explainer videos. Animated explainers are fun and fresh, but they also provide you with a lot more visual resources to introduce any complex concept and turn it into something engaging and great to watch.
Also, with animation you get rid of any physical limitation you'd have with live-action productions. If you feel like your product could benefit from an outer space setting ―because, of course, your product belongs with the stars! ―you won't need to find a rocketship to Mars (or, well, a green screen backdrop and a lot of expensive production elements).
Instead, you'll be able to illustrate and animate the setting of your choosing, one that helps your audience feel more comfortable around your tech products, with almost no production limits.
In Short
Animated explainer videos can make any tech product seem more human and approachable for its target audience. And that's how you get people to learn your product's value proposition, without getting lost in an ocean of technological jargon that they might not be prepared to understand.
The key is to turn the tables around and start putting your audience front and center, instead of highlighting the product. That's how you make people pay attention to your message! And that's exactly what explainer videos do. So, there's no surprise that marketers love these videos, especially for marketing tech products!
So, are you ready to include explainer videos in your marketing campaign? Good luck!
Related Topics
Paschal Okafor
is
NaijaTechGuide Team Lead
. The article
5 Ways to Make Tech Products Approachable Using Explainer Videos
was written by . The article was last modified:
February 26th, 2022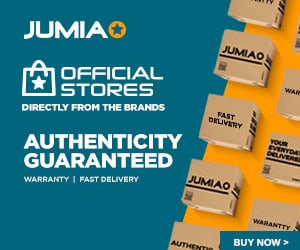 NaijaTechGuide may receive financial compensation for products/services purchased through affiliate links on this site. See
full Affiliate Disclosure Here