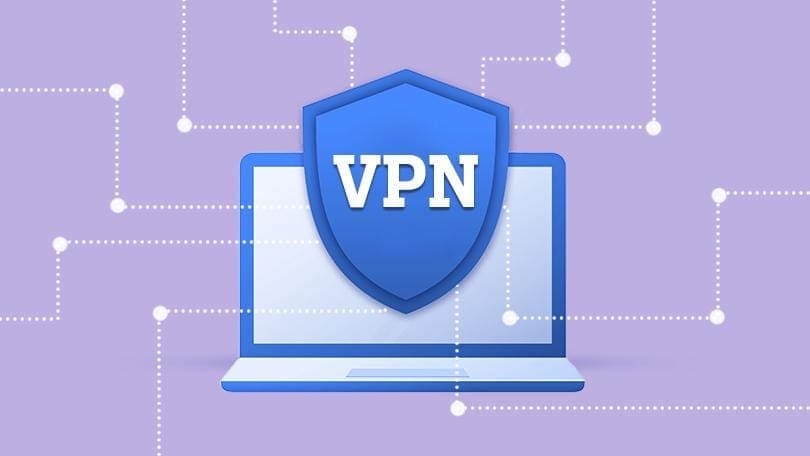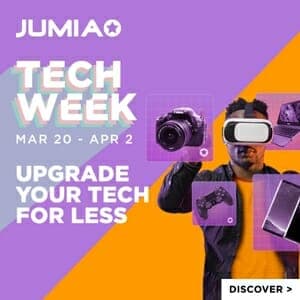 With all the online issues that the world is facing today, the question of why should someone use a VPN seems somewhat unnecessary. We will look at some reasons you need a VPN in Nigeria.
The real question would be why isn't everyone using these online privacy services?
The internet suffers from heavy censorship and surveillance in most countries of the world and Nigeria is not alone.
There are some generic reasons and Nigerian-specific reasons to be using a VPN and below we're exploring seven of them.
1. Access Social Media
Back in December 2019, Nigeria had a tough battle to fight, as the authorities attempted to pass a bill that threatened to reduce the citizens' internet freedoms. According to media reports, the bill would have basically allowed the government to block social media platforms at will.
However, with a VPN, Nigerians would no longer have to worry about such things. VPN have helped Nigerians live through the Twitter ban that was instituted from June 2021 to January 2022.
If the government ever blocks a social media network that you prefer, you can simply connect to another country, where it isn't blocked, and you would be free to use it as you pleased.
2. Access US Netflix
Nigeria has access to Netflix, like most of the world.
However, you may not have known that what you can access on Netflix in Nigeria is nowhere near what Netflix actually has to offer. Accessing premium global content is one of the good reason to get a VPN in Nigeria.
The popular streaming platform has a special catalog for each of the world's nations, and so, Nigeria can access 207 TV shows and 486 movies.
However, if you were to use a VPN to connect to the US and access the US version of Netflix, you would be able to access 1761 TV shows and over 4,000 movies.
3. Keep your online Privacy
Whenever you use the internet for anything, all of your actions are being logged somewhere.
Your activities are being recorded by your internet provider, the websites that you visit, Google, advertisers, and maybe even hackers.
However, if you use a VPN, you can protect your online traffic by encrypting it and forcing it to flow through a secure tunnel that would hide it from view.
It's worth checking out a VPN comparison website like VPNCompare which has the best choices for Nigerian users.
Finally, you would be able to do whatever you want to do, without the Big Brother looking over your shoulder.
4. Protect yourself on public Wi-Fi
If you tend to travel a lot or just spend a lot of time in places where you have access to public hotspots, you likely know how useful they can be for accessing the web.
However, they can also be incredibly dangerous, as they are often visited by hackers who are looking for unprotected victims to infect their devices and steal their data.
You can avoid this by using a VPN, which can protect you even if you share the network with a hacker. Of course, you should still try to avoid public Wi-Fi whenever you can to increase your own safety.
However, if you find yourself in a situation where you absolutely must use it, it is much better to do it with a VPN at your side.
5. Access Geo-restricted Services
While Nigeria may have problems with censorship, it is worth remembering that it's not always the country's fault that its citizens cannot access certain services.
For example, popular streaming services such as Disney+ or BBC iPlayer are not available in Nigeria, but not because they are censored, but because they are geo-restricted.
This means that the services themselves decided where they will be available, and both of the mentioned ones have chosen to make themselves available to very limited audiences.
Fortunately, you can use a VPN here too, and simply by connecting to servers in the countries that can access them, you will be able to access them, as well.
6. Protect yourself while Torrenting
Torrenting has been one of the most popular ways of sharing files since the internet itself was created. However, due to often abuse and use for online piracy, it is rather frowned upon these days.
If your internet provider finds that you are using torrents, it might throttle your speeds.
Worse than that, if you end up caught downloading or sharing copyrighted materials, you could get into some serious trouble.
You can protect yourself with a VPN, however, and while still doesn't mean that you should do it for illegal things, we are recommending it because torrenting is in a gray area where you cannot always tell what is right and what is wrong
It would be bad if you were to be punished for making a mistake, which is why we recommend protecting yourself, just in case.
Read More: Private Internet Access Features | Advantages of VPN to Business | Proxies Boom | Android VPN Guide
7. Access Information
Unlocking more information is another good reason to use VPN in Nigeria. Once again, we return to the local censorship in Nigeria, where websites might be inaccessible.
This can often result in false news and misconceptions, which would give the people of Nigeria a false sense of the world.
However, you can go around it with a VPN and simply get to more truthful news sources from abroad.
Once again, all you need to do is connect to a server in a specific country, and you will see the internet just like you were from there yourself.
8. Access Local Content When Abroad
Just like some international content are geo-blocked in Nigeria, some Nigerian content are geo-blocked abroad. This means that if you are going abroad on vacation or business and want to keep tabs on local content like Nigerian TV shows and Nollywood movies, you will need a VPN to unblock the content in your host country.
For example, content like BBNaija and BBTitans are not accessible in most countries outside Africa. So, to watch Big Brother Naija in countries like the United States, Canada, Australia, and Europe (except for United Kingdom) you will need a VPN. A VPN will also be required to watch Big Brother Titans abroad.
Best VPN for Nigeria
The best VPN for Nigeria will offer you the best of both worlds. They will have servers and IP addresses in may countries to unblock access to some of the most exclusive and premium content around. On the flip side they should also have servers in Nigeria so that you can watch Nigerian content when you are abroad. They will also offer all the security and privacy features that VPNs are known for.
1. Surfshark VPN
Surfshark is one of the best VPN for Nigeria. It is a reliable VPN offering unlimited connections to its users. If you are in Nigeria, this relatively fast VPN will help you unblock content from major streaming sites like Netflix, Hulu, Amazon Prime Video, and the likes.
2. CyberGhost
CyberGhost is one of the best VPNs for Nigeria if you want the best of both worlds. This VPN will unblock premium content exclusive only to the US, UK, and Canada versions of services like Netflix, HBO, Hulu, Amazon Prime Video, etc and at the same time enable you watch local Nigeria content when outside Nigeria.
3. Ivacy VPN
With over 3500 servers in over 100 locations, IvacyVPN is one of the best VPN providers as far as coverage is concerned. In Nigeria, the service boasts of 4 servers, which could make it handy when you are traveling and want to catch up with local content on streaming services like the DSTV App and ShowMax. For more info, Click Here.
Conclusion
With the ever-increasing risks of online security and privacy, having a VPN in Nigeria is becoming increasingly important. A Virtual Private Network (VPN) is an essential tool that will allow you protect your data and access the internet securely.
As the world becomes more digitally connected, having a VPN in Nigeria can provide a secure way to browse the web and access restricted content without exposing yourself to the dangers of cybercrime.
With a VPN, you can access the web securely, anonymously, and privately, protecting your identity and data from hackers, malicious software, and other cyber criminals. Whether you are a business professional, a student, or simply a regular internet user, a VPN in Nigeria is an invaluable tool to keep your information safe and secure.
Related Topics
Paschal Okafor
is
NaijaTechGuide Team Lead
. The article
7 Reasons you need a VPN in Nigeria
was written by . The article was last modified:
January 14th, 2023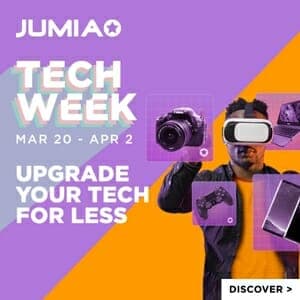 NaijaTechGuide may receive financial compensation for products/services purchased through affiliate links on this site. See
full Affiliate Disclosure Here