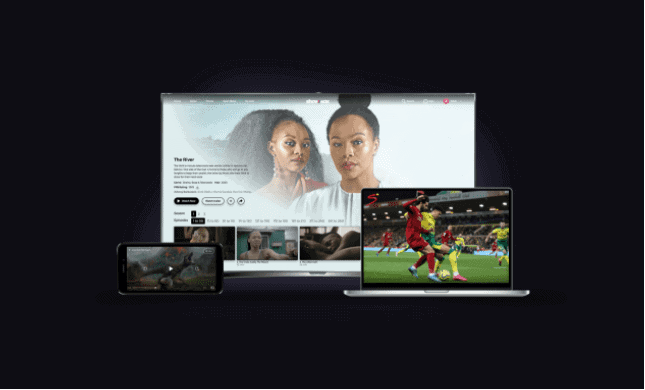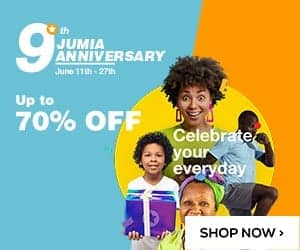 ShowMax is an online video streaming service similar to Netflix offered across Africa by MultiChoice the owners of DSTV and GoTV. Over the years, the world has really evolved, touching different lifestyles in which entertainment is not overlooked.
The change of making life good by possibly making what we desire or want available to us at the wink of our eyes, 365 days in a year.
Speaking of ShowMax and other live streaming services, it's one of the best changes in the entertainment industry.
---
Get Loans up to ₦5,000,000
Compare Loan Offers, Apply Here
Apply for a Loan in Minutes
---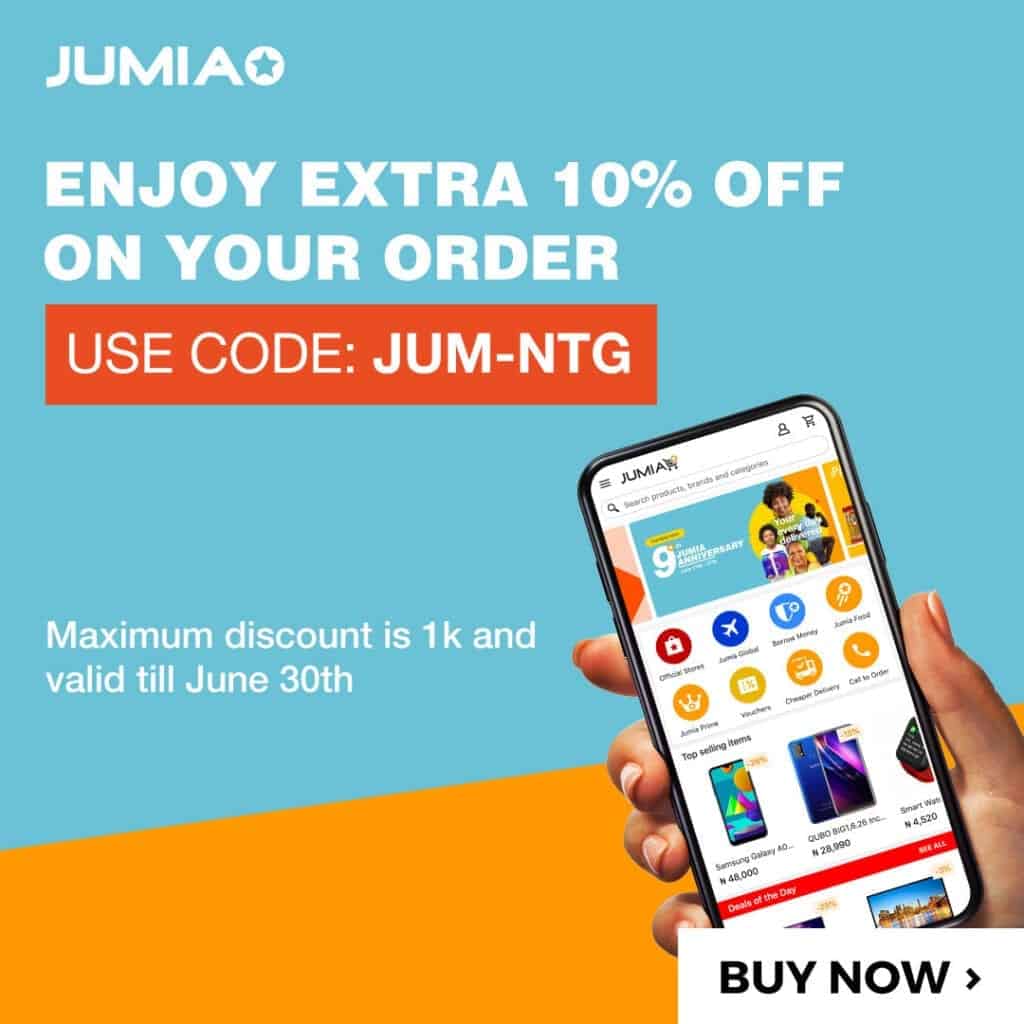 As a large number of audiences now watch more live videos online and mobile than ever rather than to be stationed at a spot with their TV channels.
Showmax is an internet TV that gives you immediate access to stream or downloads a large collection of series, movies, documentaries, live sports, and kids' shows.
Preferably online at Showmax.com or using the Showmax app on your cellphone, tablet, DStv Explora, Apple TV, and Chromecast.
For a better understanding of how it works, let's dive in.
What Is Showmax?
Showmax is an online video streaming service that gives subscribers unlimited access to loads of movies, series, live sports, and more on-demand.
It was launched far back on 19 August 2015 in South Africa though it's a newcomer, its focus is on establishing video on demand on local contents and partnership with mobile telcos.
And have been doing excellently well since then. Showmax is categorized as part of the multichoice group which itself is a subsidiary of Naspers.
Over the years, ShowMax has spread its reach to audiences in different countries which makes it compete with other video sites like Netflix and Amazon Prime Video.
Talking about the best subscription video online demand in Africa, ShowMax is rated as the number one.
Basically, its focus in the niche promoted it outside the country of establishment. In December 2015, ShowMax increased its reach to audiences in Europe, Australia, New Zealand, North America, and Canada.
Obviously, the flame of ShowMax does not look like it will go off soon as it expanded to 36 more countries in Africa in May 2016, making it a total of 65 countries where it's available.
Countries in Africa like Botswana, Benin, Burkina Faso, Burundi, Cameroon, Central African Republic, Carbo Verde, Chad, Comoros, Congo, the Democratic Republic of the Congo, Djibouti, Equatorial Guinea, Ethiopia, Guinea-Bissau, Ivory Coast, Kenya, Lesotho, Liberia, Madagascar, Malawi, Namibia, Niger, Nigeria, Reunion, South Africa and lot more.
And outside Africa like Andorra, Australia, Austria, Belgium, Denmark, Finland, France, Germany, Greece, Iceland, Indonesia, Ireland, Italy, Liechtenstein, Malta, Spain, Sweden, Switzerland, United Kingdom to mention a few; are presently enjoying the benefits offered by Showmax.
Worthy of emphasis, its milestone in July 2016 of its 10 million-plus view must have made it exceptional among its competitors.
Finally, in respect to the free test for 14 days on Showmax, the month-to-month subscription basis gives subscribers unlimited access to the complete Showmax entertainment collections.
Showmax Subscription Packages

Bringing comfort to you is their forefront and in order to keep this happening, Showmax comes in different exclusive packages.
Showmax

Showmax's standard plan offers you access to thousands of local and international series, movies, and kid's shows to stream and download.
You get HD quality viewing experience with support for up to 5 registered devices. You can watch Showmax on your smartphone, Smart TV, tablet, and computer.
Note that, although you can register up to five devices on ShowMax, you can only watch on two simultaneously. You stream or download for watching offline later.
ShowMax costs 99 ZAR, 2900 NGN, 760 KSH, 22.99 GHC, and 30,400 UGX monthly in South Africa, Nigeria, Kenya, Ghana, and Uganda respectively. The subscription costs $7.99 in the rest of Africa. DSTV subscribers get a 50% discount. You also get a 14 day free trial.
This plan is available free to DSTV Premium subscribers.
Showmax Pro
Showmax Pro is a new service available to Showmax subscribers in Africa particularly in Kenya, South Africa, and Nigeria.
The service was launched on 7 July 2020 comes with a whole lot of the existing Showmax entertainment service, but adds music channels, news, and live sports streaming from SuperSport.
Live sports such as all premier league, Serie A, La Liga, PSL game, athletics, professional boxing, and the world's biggest marathons are displayed on Showmax Pro.
You can stream live sports events like football, tennis, motorsports, etc.
Needful to say that the available sports featured in are different depending on the country.
Other side attractions aside the live sport include magazine shows, sports documentaries, and up-to-date sporting highlights.
All this success does not just start overnight but an outcome of the trial of the sport live streaming made in June 2019.
Like with the standard plan you can register up to 5 devices, though you can only stream on two simultaneously.
ShowMax Pro costs 449 ZAR, 6300 NGN, and 2100 KSH monthly in South Africa, Nigeria, and Kenya respectively. There is no free trial period for this plan.
Showmax Mobile
ShowMax Mobile is just like the standard ShowMax, but as the name implies is for smartphones. It is a more affordable, limited edition streaming service for smartphones.
It offers the same movies, series, and Kid's shows as the standard edition. The limitation is that unlike the standard edition where you can register up to 5 devices and stream on 2 devices simultaneously, you can only register and stream on one device with Showmax Mobile and that device must be a smartphone or tablet.
ShowMax Mobile costs 49 ZAR, 1450 NGN, and 380 KSH monthly in South Africa, Nigeria, and Kenya respectively. You also get a 14 day free trial.
Showmax Pro Mobile
ShowMax Pro Mobile is similar to ShowMax Mobile in limitations. You can only register and stream on one device which must be a smartphone or tablet.
However, in terms of content it is more similar to ShowMax Pro. You can stream movies, series, kid's shows, news, and sports.
ShowMax Pro Mobile costs 449 ZAR, 6300 NGN, and 2100 KSH monthly in South Africa, Nigeria, and Kenya respectively. There is no free trial period for this plan.
Showmax Pricing
The Showmax pricing plans are not fixed, it differs in various countries and is available in different currencies.
However, the site offers a 14 day free trial to their newcomer subscribers after which it becomes usable with a monthly subscription.
Here are some of the pricing plans in some countries.
ShowMax Price
| | | |
| --- | --- | --- |
| Country | ShowMax | ShowMax Mobile |
| South Africa | ZAR 99 | ZAR 49 |
| Kenya | KSh 760 | KSh 380 |
| Nigeria | NGN 2900 | NGN 1450 |
ShowMax Pro Price
| | | |
| --- | --- | --- |
| Country | ShowMax Pro | ShowMax Pro Mobile |
| South Africa | ZAR 449 | ZAR 225 |
| Kenya | KSh 2100 | KSh 1050 |
| Nigeria | NGN 6300 | NGN 3200 |
In other countries price starts at around $3.99 per month, $7.99 per month, $8.99 per month, and $17.99 per month for ShowMax Mobile, ShowMax, ShowMax Pro Mobile, and ShowMax Pro respectively.
To get the update of the local price plan of Showmax in your country alongside with other special benefits they offer, you can log on to showmax.com.
The subscription is allowed using cheque and credit cards, pre-paid Showmax voucher, Add-to-bill ( via DStv, Vodacom, MTN, Mweb, and Telkom), and PayPal.
Showmax FAQs
How to Download ShowMax
You can download ShowMax for Android devices and iOS devices (iPhone, iPad, and Apple TV)  at the Play Store and App Store respectively.
How Do I Download With Showmax
The mirage of having your favorite shows watched only on your TV channels have been cleared.
Showmax creates a bridge between the producers and the viewers.
Importantly, you can now have full access to your downloads offline without the fear of your data bundles being consumed or when in a place with or without a connection.
Notably, Showmax supports the use of  Wi-Fi to access the site when you are in the areas that provide such a service.
However, the downloading differs depending on the gadgets you are using for your downloads.
The following step-by-step guides will be helpful to have successful downloads
Search showmax.com on your browser and follow the steps to sign in
Download Showmax App on your smartphones or tablets for either iOS or Android
Open the app and sign in with the details you used while signing in your Showmax account
Set up your account by selecting the shows that you would love to download
Click on the download button. In most cases, the icon button for download shows as a cloud that has an arrow pointing downwards.
The download starts immediately.
Once the download is completed, you will have access to view.
If you have issues with your storage capacity, you can adjust the video quality to free space on your gadgets.
Also, you can reduce the video quality from high quality, good quality, standard quality, or low quality to minimize data usage and space.
How Can I Download From Showmax To Laptop?
The sad news is that the Showmax app does not support laptops as this lacks the download option.
Showmax downloads are only Mobile-ready using the Showmax app on supported iOS devices for iPhone and iPad, and also Android smartphones and tablets.
However, you can stream your favorite shows on your laptop and watch them directly.
How Much Data Do You Need To Download?
The data consumption to download a video varies depending on the length and quality of the video you choose to get.
Basically, a 30-minute long video might take between 80MB to 500MB depending on your choice. Of course, you can reduce the quality of the video to reduce data consumption.
How Many Series Or Movies Can I Download At A Time?
The answer still falls back to the amount of storage capacity on your device.
Practically, you can download up to 25 shows at a time. To properly make use of the space on your device, it is advisable to download with low or standard quality.
Note that your downloaded contents can only stay for 30 days on your device before it will be deleted automatically.
How Can I Watch Live Sports On Showmax?
Basically, adding a sport to Showmax is new and a lot of glitches are involved. You need to upgrade to ShowMax Pro to start with.
One of such is the data consumption of the site. Though looking forward to seeing when data becomes affordable to all in Africa.
So that the big dream about the streaming of live sport will not enter Waterloo.
But for now, to keep satisfying the audiences, streaming live sport is their next big fish to catch up with.
However, the sports section is ready on most Showmax apps and platforms except for the few ones like AppleTV, Xbox, and Playstation.
Needful to say that the content is presently ready in South Africa only.
How Do I Watch Live News  On Showmax?
Apparently, live news has left Showmax's platform since June 2020.
The cause is not a result of their inability but the channel was on a part-time agreement to exist.
The idea behind the live news named the Mindset Pop channel was to keep people updated during the early days of the COVID-19 crisis.
Since the lockdown is now eased, the live news service has been terminated.
However, other interesting contents like documentaries that are entertaining and informative are available on the service.
How Can I Install Showmax App On My Smart TV?
To install Showmax app on your smart TV, the following guides will be helpful.
Since smart TV differs, the steps for installing them are also different.
Samsung Smart TV
Ensure that your smart TV's firmware is up to date.
Locate the smart TV interface on your smart TV.
Browse to the smart TV application store and search for Showmax.
Then install the free Showmax application.
LG Smart TV
Ensure that your smart TV firmware is up to date.
Go to the smart TV interface on your smart TV
Browse to the smart TV application store and then search for Showmax
Lastly, install the free Showmax application.
Hisense Smart TV
You don't have to stress yourself to install the Showmax app on this type of smart TV.
The new model of Hisense smart TV comes with a pre-installed Showmax app.
How Can I Watch Showmax On Gamings Consoles?
In the move of Showmax to be one of the leading subscription videos on demand.
The service launched its app for the world's best selling game console, Sony Playstation 4 (PS4).
This allows the users of PS4 to enjoy a full package of the app.
However, this app is presently available in South Africa only. And subscribers enjoy these unlimited benefits with just a takeaway cost as low as R99 per month.
Notably, the Showmax app on the PS4 allows bandwidth capping which helps to decrease the amount of data consumed by reducing the video quality.
To watch Showmax via PS4, the step-by-step guide will help you
Sign up for Showmax at www.showmax.com
Go to the Playstation Store on the PS4.
Search for Showmax.
Then install the app.
You can always sign in with the same email and password you used to sign up for Showmax.
How Do I Switch Plans?
To switch from one plan to another plan, the following guides should be obeyed.
Sign in on the Showmax website.
Select my account from the top menu icon under your username.
Select manage subscription.
Worthy of emphasis, each plan offers different features and benefits and to this effect, it is advisable to look carefully before settling for one.
However, once the payment is made for switching, the action is instant.
Note that any subscriptions from your last plan are changed into credit vouchers and are saved in the payment method section of that same page.
And as a result, your voucher can automatically be restored when switching back to your previous plan.
How Do I Change My Password?
To have your password changed on the app, the guides should be followed
Sign in on the Showmax website.
Then select my account on the top menu bar right below your username.
Select account details to change your password.
Enter your present password and a new password you want to change into.
Select the new password
How Do I Control Data Usage On Showmax
Since data usage is one of the ho-hum of using Showmax, the service gives out two ways to manage it.
Bandwith Capping
With bandwidth capping setting, the fear of running more data than it's expected is solved.
Bandwith capping works in such a way that it automatically adjusts your streaming quality so that you don't go beyond a specific number of data while streaming.
The supports three capping levels. No capping will consume about 3GB per hour, Medium capping will consume around 700MB per hour, and Low capping will take around 300MB per hour.
Reduce Download Quality
You can reduce the amount of data consumed by reducing the quality of the video. You can choose the following download quality on ShowMax:
Low Quality (360p)
Standard Quality (480p)
Good Quality (576p)
High Quality (720p)
Super High Quality (1080p)
Download Shows To Watch Offline
Another way to control the use of data is to download your series and movies in areas that support free Wi-Fi service.
These downloaded shows can be watched when you go offline.
How Do I Cancel My Showmax
To stop using Showmax, the following steps will guide you on how to cancel it
Sign in on the Showmax website.
Select my account on the top menu bar under your username.
Then select manage my subscription.
Now click on cancel my subscription.
Popular Series On Showmax
A happy heart does good like a medicine and that is exactly what you get.
It provides loads of hundreds of series to its subscribers hereby leaving a smile on their faces.
Here are some of the popular series offer by Showmax
Vikings
Power
Suits
Noughts+Crosses
Insecure
Shades of Blue
Silicon Valley
Little Fires Everywhere
True Detective
Empire
The Good Fight
Ambitions
SuperStore
Grey's anatomy
House
You
Sex and the City
Mr. Robot
Girls
The young people
This is Us
Motherland
Project Blue Book
Brooklyn Nine-Nine
Shuga
Ready to love
Jara
Rig 45
Burden of truth
Die Byl
Tali's wedding diary
The real housewives
Farmer wants a wife
Mr. Pickles
Ballmastrz
Mafanato
Unmarried S2
Pieces of Us S1-2
Every woman has a story
Line of duty S1-4
LoveIsland UK S1-6
Downton Abbey S1-6 and lot more
Popular Movies On Showmax
Rambo: Last blood
Ben is Back
After
Star Trek Beyond
I am not a witch
Harriet
Galveston
Knuckle City
BookSmart
Viceroy's House
The Addams Family
Playing With Fire
The train of salt and sugar
Destroyer
Bombshell
On the basis of sex
Ma
Five feet apart
Anna
Joko Ya Hao
You can browse for more.
Conclusion
Apparently, the search for getting informed and entertained is often so stressful, burning out your desire for it.
Here's it, you don't have to be bothered anymore, the good thing is that you have a whole load of entertainment at your fingers tip.
You might not really be convinced by all of these if you don't have the mind of testing it.
A trial is claimed to be a convincing tool, and there is no harm in trying.
Now it's over to you
Which of the packages are you going for first?
I would love to hear from you via the comment box below.
Related Topics
Paschal Okafor
is
NaijaTechGuide Team Lead
. The article
ShowMax Price, Subscription, Movies, Series – All you need to Know
was written by . The article was last modified:
February 22nd, 2021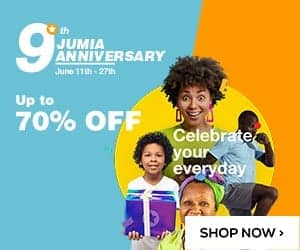 NaijaTechGuide may receive financial compensation for products/services purchased through affiliate links on this site. See
full Affiliate Disclosure Here