Techage 16CH 1080p HD CCTV Camera POE NVR Security System is a PoE CCTV Video Surveillance system perfect for a small office to medium a sized business. The PoE Network Video Security System can be setup with up to 16 5MP cameras, twice more than Techage 8CH NVR. It also features the Power over Ethernet (PoE) meaning the cameras need only one cable for data and power, which makes installation easy with less cables.
Where to Buy Techage 16CH CCTV NVR POE Security System
AliExpress – See Offers
The NVR with the help of the installed cameras delivers true daylight color and clear night vision with superior quality performance. The Techage IP66 camera supports true day/night recording, and comes with features including motion detection, video smart playback, privacy masking, email notification with two way audio support.
Techage 16CH CCTV Camera NVR POE Security System Key Specs
16 Channels
2592 x 1944 HD Video
NVR (Network Video Recorder)
PoE (Power over Ethernet)
H.265 Video Compression
Day Vision, Double light Night Vision: IR cut filter with auto switch
5.0MP POE AI Camera (Sold Separately or as part of a bundle), up to 16 cameras supported
WiFi Support.
Supports ONVIF
Super Infrared Night Vision
Built-in Microphone for Audio Records
110-degree field of view
Two-way audio with noise cancellation
Motion detection
Smart AI face detection
IP66 Waterproof
APP Support for Remote viewing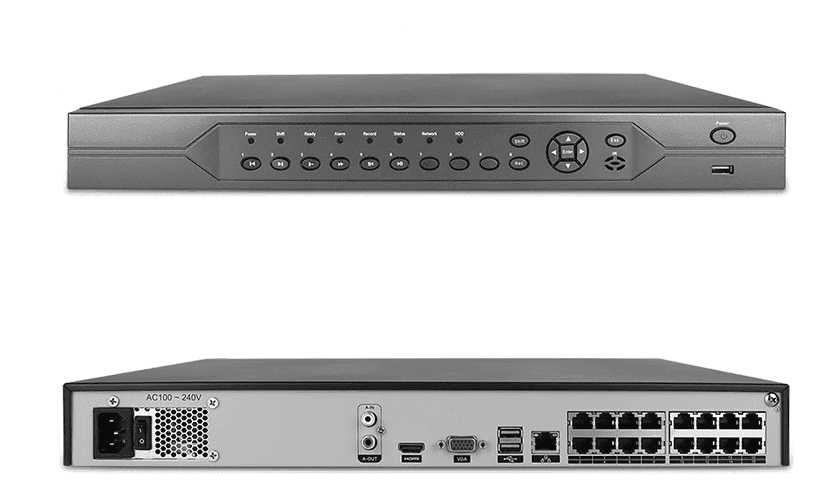 The Design
Techage 16CH 1080p HD CCTV Camera NVR Security System features a compact design that brings users the rest of mind and assurance of being secured. The NVR device just looks more or less like a DVD or Blu-ray player. Depending on the camera you pick the system can be used for indoor or outdoor surveillance.
The NVR can support up to sixteen cameras at once, and record high resolution images (up to 5MP per camera), supports real-time frame rate from all the cameras, hence, this system is perfect for a small office to medium sized business.
In addition, the device supports outdoor cameras which are designed to withstand harsh weather, thanks to the long and cylindrical shape and IP66 waterproof metal housing so as to shield against rain, dust, dirt, making it ideal for outdoor use.
- Advertisement -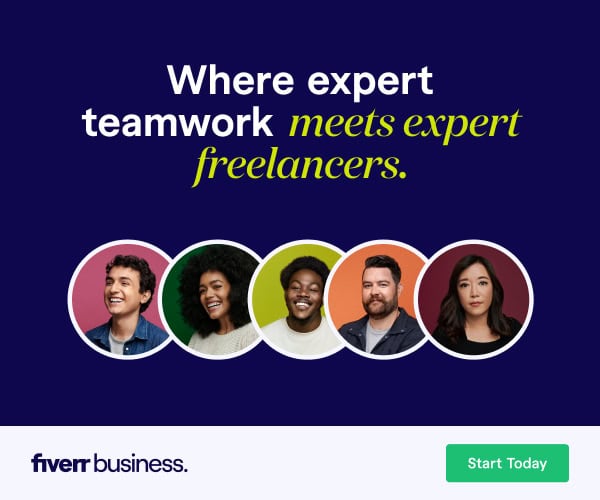 For outdoor use, this outdoor camera comes with a mounting bracket, and a lens that can capture a clear picture at distance, be it a fixed or varifocal lens.
Techage offers a wide range of outdoor camera that can be connected to this Network Video Recorder (NVR) security system, this includes Techage 605G-AI-50, 6708FN and more.
The Techage Network Video Recorder (NVR) security system can also be use for indoor surveillance which means you can connect an indoor dome camera to monitor indoor activities.
Depending on your configuration, the NVR can support only indoor cameras, only outdoor cameras, or a combination of both.
- Advertisement -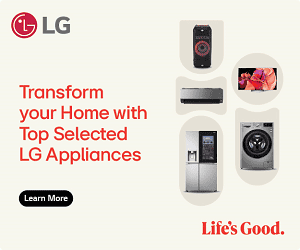 Video Quality
The encoder incorporates high-quality H.265 video which is an advanced video compressor technology that offers you the best image quality at a lower bit rate. It can reduce file storage space by 40%-50%, to achieve the purpose of saving hard disk storage space and reducing purchase costs.
Techage 16CH CCTV Camera NVR PoE Security System supports up to a resolution of 2592 x 1944 pixels with the use of a 5MP security cameras which is much higher than FULL HD 1080p resolution found on 2MP cameras.
The 5MP cameras has a fixed lens with a focal length of 3.6mm to provides a 104° wide field of view that lets you see the big picture with a large field of view.
Smart AI Motion Detection & Face Detection
The Techage 16CH 5MP POE NVR Security Camera System has an AI motion detector that is configured to only record footage when there are movements detected. It is sensitive enough to only detected human movement, and automatically save the footage into a hard disk via the NVR (Network Video Recorder).
It has 9 different kinds of alarm sound for different area, hence, you will be informed which area is been trespassed.
The camera can be configured to automatically send notifications to your mobile phone (android or iOS) or send an Email alert when the cameras detect movements, taking a more proactive approach when guarding your property.
Techage 16CH 5MP POE NVR Security Camera System also has a Smart AI face detector which uses biometrics to map facial features from the video. It automatically compare the information with a database of known faces to find a match if non-matched, it will send a notification of an intruder.
Night Vision and True Day-Night
Techage 16CH CCTV Security System comes with the day and night vision which provides a clear details for every corner of the house even at night. It takes a shot and video of your home up to 98 feet even at night, thus, allowing you to see and record any night activity.
For effective coverage, the Techage 605G-AI-50 camera comes with 2 White LEDs Lighting which enables it to show colorful vision at night.
It also have three night modes for you to select from which includes the Flood Light Mode that is for both illuminate and monitor. The mode 2 which is the Security Mode is meant for crime prevention, (Infrared light on when no person, flood light on when detected people are approaching).
Lastly, the Mode 3 is the Normal mode which is meant for hiding the camera. in this mode only the Infrared light will on to capture activities.
At night it has two night vision effect, one is black and white picture if you set it to Normal Mode, only the IR red lights on. And the another one is full color picture if you set it to Flood Light Mode, both IR red lights and white flood lights on. Each night vision effect allows you see clarity details
The camera also features an advanced IR Cut Filter which filters some light during the day so as not to distort the colors of images. At night the filter is removed which provides excellent black and white nighttime video.
Remote Viewing
This NVR system supports mobile phone remote live viewing for iOS & Android. It has an app that allows you to access your camera and keep an eye on your home even when far away.
Based On P2P (Peer To Peer) Technology, Techage 16CH CCTV Security System support plug-and-play installation. This gives access to the Power over Ethernet (PoE) cameras from anywhere in the world via a mobile device connected to the internet.
To access the P2P feature on your mobile device you will need to connect the NVR system to a router via the Ethernet port labeled as Uplink at the back of the device.
PoE (Power over Ethernet) means the cameras need only one cable for data and power, this makes installation easy with less cables.
The cameras (up to 16) are each connected to the NVR via an Ethernet with a cable as long as 100m. This is different from the Techage 8CH wireless CCTV NVR that uses Wi-Fi to connect to up to 8 cameras.
It also supports live view and recorded video playback of your video surveillance system from the XMEYE app. You can also access the IP camera through its web interface via Internet Explorer.
Compare Prices
Other Features
This camera support Two-way Audio Sound Communication, there is a built-in microphone and speaker, which allows you talk with people who are in your house even if you are not at home.
When it detects human trespassing, it will play alert voice message like "Alert area, please leave", "Hello, welcome!", the AI function reduced a lot of false positives rate (The voice alert is defaults off, you can turn on it by your device).
Furthermore, with the microphone you can listen to intruders' conversations or communicate with a visitor at your door or gate.
Note that to take advantage of the two way audio capability, you will need a camera that has a built-in microphone and speaker like the Techage 605G-AI-50. If you install a camera with just a built-in microphone, then you will be able to record audio.
For storage and back up, the system supports up to 8TB HDD and network backup via a SATA port.
Techage 8CH 1080p HD CCTV Camera NVR PoE Security System Price and Availability
Techage 16CH 5MP POE NVR Security Camera System price starts at around $299. Price will vary depending the configuration. The NVR can be bundled with up to Sixteen cameras with bundled HDD storage capacity of up to 4TB. The more you get in your bundle the more you pay.
You can buy this camera at reputable online stores, leading retail chains.
Techage 16CH NVR Security Camera System Specs
Here are a few specs of the Techage 16CH 5MP POE NVR Security Camera System:
General Features
Dimensions: 290 x 440 x 55 mm
Resolution: 2592 x 1944 pixels
Image Sensor: 5MP (Camera)
IR Distance: 0-20m IR Night Vision (on Camera)
Lens: 3.6mm
Cable Length: Up to 100 metres (For camera)
Video Input: 16 Channel
Video Compression: H.264 / H.265
Motion detection: Yes
PCS of Camera: up to 16PCS
Video Outputs: HDMI, VGA
Network Connection: RJ45
Recording Modes: Manual / Motion / Schedule / P2P Remote View
HDD: 2 x SATA port (support up to 8TB)
P2P Remote View: Support iOS, Android
Audio: Two-way Audio, Built in Mic and Speaker
Warranty: 1-year Limited Warranty
P2P App: XMEYE App (iOS and Android)
Languages Supported: Russian, English, Italian, Portuguese, Spanish, French, German etc (20+ Languages Available)
Smart Home Topic
Paschal Okafor
is
NaijaTechGuide Team Lead
. The article
Techage 16CH 1080p HD CCTV Camera NVR PoE Security System Price, Specs, and Best Deals
was written by . The article was last modified:
January 2nd, 2021