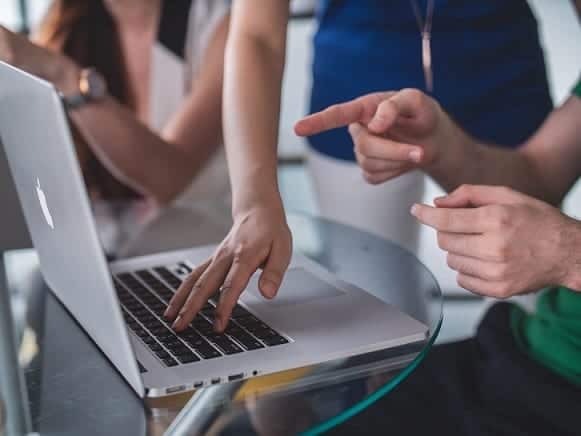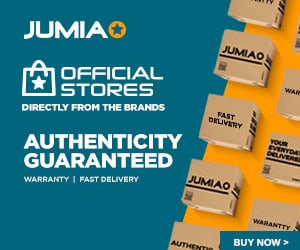 A website is the main representation of any business today, Start-ups, especially need to develop a user-friendly and unique website to stand out in the market and appeal to their potential customers.
A well-designed website will help start-ups create brand awareness, compete with similar businesses, and will help you engage online customers much better. Developing and designing a website from scratch for your start-up can seem overwhelming and confusing when you are not aware of the latest trends and the best web design practices.
Here is a list of 10 underrated best practices for developing a website for your startup:
1. Pick a Good Domain Name:
A good domain name or website address can help you leave a great first impression on your audience. A domain name should be functional as well as Search Engine Optimised as it the main entry point to your website.
Make sure your domain name is easy to remember and spell, try not to use made-up words or unnecessary jargon while selecting your domain name. Keep it short and always use the proper domain extension; usually, companies go with .com.
Your domain name should not limit your company to one product or service; go for something broader like Netflix.com instead of moviesonline.com, movies online will limit it to movies, whereas Netflix allows users to stream tv series, short films as well as feature films.
2. Think Responsive:
In this smartphone era, you need to make sure that your website can adapt to a wide variety of mobile devices. A responsive web design will help you ensure that your content and website layout look the same on all devices.
If your website is responsive, it will look consistent and will not make your visitors feel uncomfortable accessing it from their smartphones. Mobile devices are a great source of traffic and search engines like Google also support websites that are mobile-friendly. Thus, it is important for start-ups to implement a responsive design from the get-go.
3. Focus on Usability:
Taking a minimalistic approach while designing a website is the wiser option. A simple website is easy to navigate, engaging, and looks more professional.
Your website should be easy to interact with for end-users and must focus on helping users find a solution to their problems. User satisfaction relies on your website's usability and how easily your end-users can find relevant information on your website.
SEO Optimize your Website:
If your website does not occupy a higher rank on the search engine result page, you will not get enough traffic or generate enough leads for your start-up to succeed.
The main objective behind designing a website is to attract potential customers, without optimizing your website for the Search Engine Result Page you may not be able to create a digital presence for your start-up.
Include relevant keywords in your content, add alt texts for images, aim for a faster load speed, obtain an SSL certificate and add internal links to SEO optimize your website.
5. Make your Interface Memorable:
It is important that your start-up's website leaves a positive impression on users as this will lead to more conversions. Make sure you use readable fonts and beautiful graphics that do not slow down your page load speed.
Check what your competition is doing and how they have designed their websites, this will help you identify the gaps and design a flawless website. Keep your design consistent, stick with one color story instead of making every web page with different colors and fonts. Make sure your contact details and the Call to Action buttons are placed well within the web pages.
6. Update Your Content Regularly:
Search engines promote websites with fresh and original content. Make sure you have you post new articles regularly and have a content calendar in place.
You can link your articles to external sources or implement internal linking on these pages to get a higher ranking on search engine results. Regularly updating your content will also make users revisit your website to resolve their queries.
7. Try Outsourcing Web Design:
As a small business owner, you and your team must stay focused on the core business processes instead of using up your resources on web designing.
Outsourcing web design is the best idea as web development and design agencies often have experts working for them. These experts are already aware of the latest technologies and the best practices for web designing and will keep your website updated.
8. Optimize for Voice Search:
With the rise of AI-Assistants like Siri and Google Assistant, start-ups must think of optimizing their website for voice search. A study revealed that less than 5% of businesses have optimized their content online for voice search.
There is a huge market of customers who find voice searches to be more convenient and your company may be missing out on these valuable searches. Make sure you also serve users who voice search their queries to stay ahead in the market.
9. Improve Your Website Continuously:
It is healthy to keep your website updated regularly. You can conduct tests on your website on a monthly or an annual basis to find out what is working and what is not.
This is can help you learn which features you need to omit and which ones need to be tweaked to reach your customers better. Make sure you optimize your content for SEO annually to get more traffic and stay relevant to search engines and users alike.
10. Create a Website Maintenance Plan:
A website cannot be simply created and left unsupervised. It is important to secure your website from hackers and make sure that it ranks on search engines by maintaining it.
You must create a maintenance plan and use traffic and performance data metrics to fix errors in the content and code. You should also run security scans to protect your website data and make sure it's malware-free.
While designing your website in a creative way is important to stand out in the market, start-ups should not neglect functionality. Make sure the layout of your website is simple and easy to navigate for users.
The main purpose of your website should be to get more leads and conversions; thus, your website must provide some value to potential customers through content or demo services.
Author Bio:
Poorvee Kalyani Alla is a mass communication graduate, copywriter, and an avid blogger who writes on technical and lifestyle-related topics for West Agile Labs, Exegy Consulting, Jewellerista, etc.
Related Topics
Paschal Okafor
is
NaijaTechGuide Team Lead
. The article
10 Underrated Best Practices for Developing a Website for Your Startup
was written by . The article was last modified:
April 27th, 2021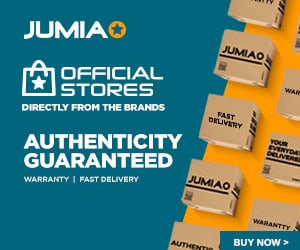 NaijaTechGuide may receive financial compensation for products/services purchased through affiliate links on this site. See
full Affiliate Disclosure Here