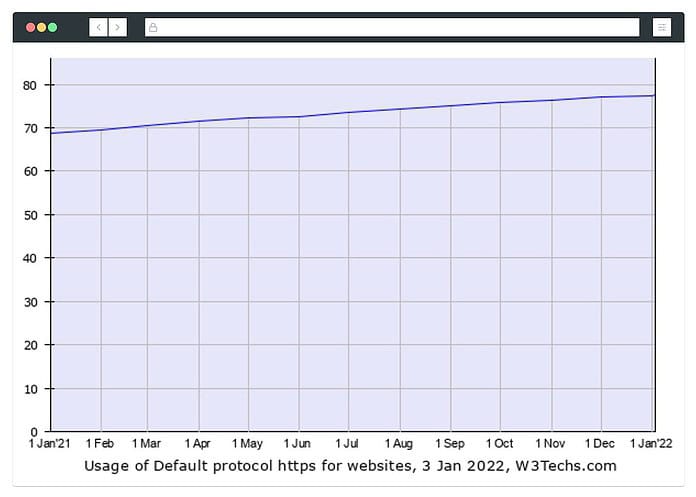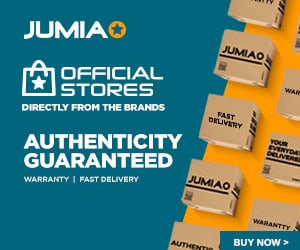 The address bar is where customer security begins. To increase the profitability of an online business, you may load it with hundreds of features. However, the ones that consistently establish their effectiveness may be summed up in three words: security, privacy, and speed.
In this article, we'll look at which feature handles these three.
What is HTTPS and Why It Is Important?
When someone visits your website, they left some information behind. HTTPS, which stands for "Safe Hypertext Transfer Protocol," is used to manage the data and allows for safe communication between the client's computer and the server. This protocol is in charge of managing all information received from the user, and it goes without saying that this connection must be secure.
Its previous counterpart HTTP, on the other hand, simply sends data from point A to point B without encryption.  Migrating from HTTP to HTTPS essentially means changing the Transport Layer Security Protocol with the Security Sockets Layer protocol.
Web3Techs has published a report which says:
"Default protocol HTTPS is used by 77.5% of all the websites."
Usage statistics of the HTTPS protocol for websites shows a constantly growing tendency.
Because there is no obvious visual difference between HTTP and HTTPS web pages, many site owners do not give particular attention to it. Simultaneously time, if your website deals with sensitive or confidential information, keeping it on the HTTP version is becoming less secure by the day.
Why You Should Use HTTPS?
The extra S in HTTPS stands for "Secure." This is due to the fact that it employs a separate, safer mechanism to convey data. This is the primary distinction between HTTP and HTTPS. As a result, HTTPS is required for business websites that store and transport confidential material, such as payment information.
Moving to HTTPS is a question of trust and profit for ecommerce businesses.
Let's go into more details from that point:
Google made it clear that search engine prefers sites with HTTPS
That indicates that an S-based website may receive a tiny ranking bump over an HTTP-based page, which is an obvious SEO advantage. Because of security issues, Google claims that websites using secure protocols display greater relevance results.
You receive improved security
It's impossible to overemphasize the importance of security. Any data transferred through HTTPS is fully secured, and nobody can read or steal it at any time. On the other hand, unsecured websites might be used for unwanted marketing and have security flaws.
Customers see your business as verified and reliable
The secure green label in the address bar allows even the most inexperienced user to recognize and confirm that you are who you pretend to be. It generally shows that the website certificate is genuine, as well as the security status and the name of the company. Using HTTPS websites results in a more favorable user experience.
Customers can trust their paying information to youa
When a customer purchases the product from your online business, they are entrusting you with sensitive information such as their phone, ID, and credit card numbers. To keep your consumers satisfied, ensure sensitive information is fully protected at all times. HTTPS offers a couple more levels of protection against data stealing and corruption.
HTTPS keeps website integrity updated
The most recent upgrades to most browsers label HTTP websites as being less safe and alert users about potential risks. Customers may contemplate abandoning your shop or be scared off on their first visit because they encounter a triggering red sign.
What Are the Issues While Moving to HTTPS?
You're up to date on global trends and can't wait to improve the security of your online store. However, transitioning to HTTPS necessitates planning and strategy.
We've compiled a list of things to consider in order to minimize negative consequences:
A commercial SSL certificate is expensive, and purchasing one is the essential step in the migration process. If switching to HTTPS necessitates greater RAM/CPU, your servers may also require an update.
HTTPS implementation is a process that should be done with expertise. A few errors can have a significant impact on a website's performance in search results.
Re-indexation by search engines takes time
The reduction in rankings should not be misinterpreted. All of your website's URLs have been updated, and indexing them all over again will take some time. Everything will be back to normal after search engines have processed the protocol modification.
HTTPS can break hyperlinks
Ensure that all of your links are updated and that redirects to the new version of your site are in place. You won't lose clients or mislead search engine robots this way.
There is no way back. But do you need it?
Migration is a lengthy program. When the website is updated, you must always utilize the most recent version, although if you employ redirects to the previous one. But don't worry: HTTPS still has more benefits for business-owned websites.
Conclusion
The number of websites transitioning to secure protocols increased quickly. More than half of all websites on the Internet have already gone on, and this figure is unlikely to decrease.
With cyber-crime becoming more prevalent by the day, company data security is critical for ecommerce, and online retailers are among the first to reap the benefits of deploying HTTPS.
About the Author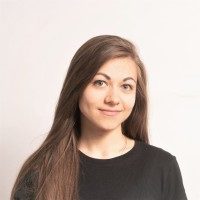 Dasha is a Content Lead and Marketing Researcher at NEKLO LLC, a custom software development and ecommerce solutions provider. Dasha conducts research and writes on the most urgent challenges of the ecommerce market. She explores the needs of ecommerce businesses, growth opportunities for entrepreneurs, and suggests how NEKLO, as a software engineering company, can better aid them in achieving results and maximizing the benefits.
Related Topics
Paschal Okafor
is
NaijaTechGuide Team Lead
. The article
Why Migrate to HTTPS and Redirect HTTP requests to HTTPS?
was written by . The article was last modified:
January 8th, 2022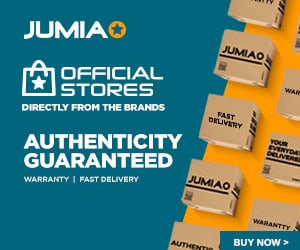 NaijaTechGuide may receive financial compensation for products/services purchased through affiliate links on this site. See
full Affiliate Disclosure Here