3D printing is present in almost every industry present including automotive, dentistry, jewelry making, toys, and even in construction. Since its inception, it has tremendously grown in its use from social media influencers using it to print random objects to factories employing this technology to print automobile spare parts using Massivit 3D.
However, while 3D printing is massive in its scope, the quality of your 3D prints massively depends on the type of 3D printing technology you use and employ.
How does 3D Printing work?
3D printing essentially refers to additive manufacturing that is defined as the creation or construction of a three-dimensional object using a 3D model.
Typically, a computer or software is used to extend control over the printing process that uses materials such as plastics or grains to create the desired object after being layered and fused.
When should you use 3D Printing?
3D printing should be used for several reasons and in specific situations. It should be used when the object in question has minimal parts, with the minimum being one and the maximum being fifty.
However, any objects exceeding this number should look to alternative forms of manufacturing, or simply use 3D printing as a component in the manufacturing process.
What are the Different types of 3D Printing Technology?
Given below are the four different types of popular 3D printing technologies and the major differences between them:
1. Stereolithography
Stereolithography, popularly known as SLA is one of the introductory and oldest 3D printing technologies known. The main process under use in SLA is vat photopolymerization, and this typically begins by exposure of photopolymer resin to ultraviolet light rays.
The light laser is pointed toward an entire tub of photopolymer in a liquid state, which helps build the object in question layer after layer.
The main benefit of this type of 3D printing technology is that objects printed using it have smooth finishing, and this technology is typically applied in the medicinal and automotive industries.
2. Digital Light Processing
Digital Light Processing or DLP is another 3D printing technology that uses the vat polymerization technique. Just like SLA, it uses a laser to form small parts layer after layer by pointing a laser at the material present in a vat.
- Advertisement -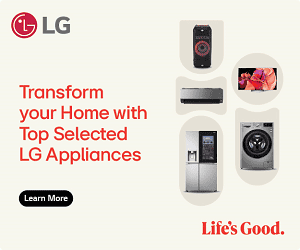 However, with DLP, once the 3D object is produced you would have to present it to a light source and manually clean off the excess resin to expose its true form.
While SLA and DLP are similar in many ways, including their use when the object in question needs to be of utmost precision, the main difference between the two is that, unlike SLA, DLP uses conventional light sources rather than relying on ultraviolet light.
3. Selective Laser Sintering
Selective Laser Sintering or SLS incorporates the powder bed fusion technology, and under this solid material is heated to make it pliable. This is followed by the application of a laser to create parts of the object in question.
This type of 3D printing technology is ideal for objects that have different interior and exterior features in addition to smaller intricacies. Nylon is most commonly used in this type of 3D printing.
The main difference between SLA and SLS printing is that the latter has rougher finishing and coarser surfaces. SLS is popular in aerospace and regulated industries in terms of its application.
4. Fused Deposition Modelling
Fused Deposition Modeling or FDM is another common type of 3D printing technology, which is popularly used in plastics. This type of printing features a build platform that has layer after layer of plastic filaments printed onto it. However, one drawback of FDM is that the finished products have a rough surface and aren't very strong or durable.
FDM applies the process of material extrusion and is generally used in the production of prototypes. The plastic filament layers are printed onto the base using a nozzle, and this type of technology is popularly combined with desktop printers. Some of the plastics used in this printing include PLA, PET, and ABS.
Conclusion
3D printing is an excellent piece of technology that has gained popularity over the years and is here to stay. The above-mentioned four types of 3D printing technologies are some of the most popular ones, and multiple other technologies exist that differ in their use, and you should be choosing a technology depending on your finished product and industry.
Related Topics
Paschal Okafor
is
NaijaTechGuide Team Lead
. The article
From DIY To Industrial: Everything You Need To Know About 3D Printing
was written by . The article was last modified:
June 2nd, 2022