Different online brokers have different apps with varying degrees of sophistication and features.
A reliable smartphone for online trading will be the one that can handle charts, your trading orders, allow you to view reports, without hanging or freezing, and has security features.
Nigerian Stockbrokers such as Meristem Securities, Cardinalstone Securities, etc. all have their mobile first online trading platforms. Also popular forex brokers offer trading Apps like MetaTrader 4 & 5, which need a good smartphone to function well.
If you have already bought a smartphone, and want to find out its specifications, check the settings to understand the specs of your smartphone like CPU, storage & Memory.
Now let's look at the 'features' that tick the box for an ideal trading smartphone.
The Stylus Pen (or S Pen)
Maybe you weren't expecting me to start with the S-Pen feature, but a lot of people underestimate how useful a multipurpose S-pen can be.
Smartphones in the Note category always come with S-pens, and this makes activities such as charting, clicking on little buttons, drawing lines, fixing stop loss orders etc. easier. It also makes for precision and eliminates errors associated with clicking on the wrong button mistakenly.
- Advertisement -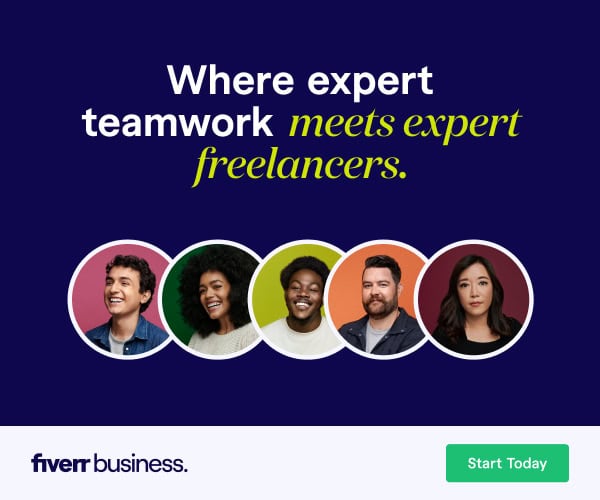 Another handy feature of an S-pen is that you can call up your notepad and update your trading journal (in your own handwriting) as you trade. This useful feature eliminates the need for having a physical pen and paper present.
The magnify feature of the S-pen lets you hover the pen over unreadable prints and like a magnifying glass, it zooms out the text. The s-pen is fully customizable with different Apps
Screen Size
Traditionally, trading is done on desk top computers with big screens and when trading with a smartphone, the screen size can be a limitation.
Smartphone manufacturers solve this problem, by making larger screens up to 6.8-inch with LCD, OLED and AMOLED display quality. When shopping for a trading smartphone, screen size is important because you have to read charts and signals easily, and a larger screen always gets the job done.
- Advertisement -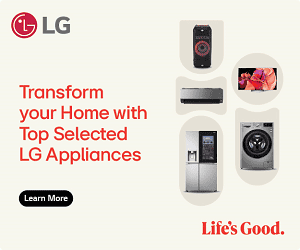 OLED (Organic Light Emitting Diode) screens uses various light emitting diodes and as a result, produce better image quality than traditional Liquid Crystal Display (LCD) screens. OLED screens also consume less battery power and generate less heat.
AMOLED screens go a step further to add another layer of "thin film transistors", (TFTs) and the result is less power consumption than OLED screens.
Be sure that the smartphone screen is at least 6.5" big, and has an AMOLED display. A visual inspection of the phone will reveal this. The bigger the screen, the better.
Battery Life and Fast Charging Capability
Trading is a CPU intensive activity, and it takes a toll on the battery of your smartphone. With the epileptic power supply in Nigeria, you need a phone that won't require charging always, even when you're out on a hunting trip, or in the farm where there's no charging source.
A smartphone with a good battery life gives you confidence to trade anywhere, since you don't have to entertain the fear of running out of power in the middle of a trade.
An ideal smartphone for trading should have at least 3500mAH battery capacity and have fast charging capability.
Fast charging delivers more Watts of power to your smartphone's battery, and while a traditional phone charger supplies just 2.5W to your battery, fast chargers ramp it up by supplying 15W and above. This makes charging your smartphone a lot faster.
Ensure your smartphone is equipped with a fast charger.
Biometrics and Security Features
Security features are very important, and you must have them.
The security of your trading App is of utmost importance, so a smartphone that has biometric features such as fingerprint scanner, iris scanner, facial recognition, and voice recognition, is highly desirable. Biometrics offers security, convenience, and flexibility.
Also, your smartphone should have pre-installed apps, and security features for protection against hackers.
According to research by Safe Forex Brokers Nigeria, retail traders in Nigeria are increasingly becoming targets of social engineering frauds, hackers & scammers.
One attack vector which is increasingly being used by hackers is social engineering via emails, phone call posing as your broker; in order to steal your passwords or hack your device via an email attached with malware, and once you click on that attachment, it will download automatically & run on your device.
Such malware can run in the background & steal your personal information. So, you should have a smartphone with security features that warns you when you open such an attachment.
Also, the reason why biometrics can be useful is because hackers can hack your passwords but it is unlikely, they can hack your fingerprint. Even though some trading Apps have not yet integrated fingerprint authentication into their Apps, they may do so in the future.
It is better to get a smartphone with biometrics now, so that when your trading App is upgraded to accept biometrics, you won't need to buy a new phone.
Operating System
Today there is a duopoly in the smartphone market when it comes to operating systems. It's either Android or iOS.
According to Tim Cook, Apples CEO: "For smartphones, I think it's even more of a two-operating-system world today than it was before. Maybe that changes, maybe it doesn't".
Android phones and Apple phones are so popular, that most trading App designers weave their designs to suit these two operating systems.
If you're going to get a smartphone for trading, then you may want to consider the ones that run on either Android, or iOS operating systems.
Your consideration should be based on your preference. Most brokers offer their apps on both iOS & Android, although some features might be lacking in one operating system.
But because Android has more usage in Nigeria, we will advise you to choose an Android device, as brokers have better support on Android.
Processor Speed
Trading Apps keep becoming more sophisticated with each upgrade, and so their "need for speed" increases.
Your processor is the one to execute your trading app instructions, and handle all the charting and other complex activity.
Your processor should be fast and to know how good a processor is, pay attention to the number of cores and the speed. Each core of a processor handles different tasks and processors today have more than one core.
Single Core- 1 Core
Dual Core- 2 Cores
Quad Core- 4 Cores
Hexa Core – 6 Cores
Octa core- 8 Cores
As a general rule of thumb, the more the cores, the faster the processor. However, for a trading smartphone, you need a processor with at least 6 cores.
The processor clock speed is also very important, as it is a measure of how responsive your smartphone will be to instructions given to it. It is measured in Gigahertz (GHz). You need a processor with a clock speed of at least 2700MHz also expressed as 2.70GHz.
RAM Size
RAM means Random-Access Memory and is a space where Apps store their data while running.
The larger the RAM, the more the Apps that can run in the background without the phone overheating. A large RAM also makes a phone faster and increases its ability to multi-task.
For efficient trading, go for a smartphone with RAM of at least 4GB, and the ability to extend the RAM.
Internal Storage
ROM is different from RAM because RAM is where Apps are stored temporarily while you make use of them. Internal storage also known as read only memory (ROM) on the other hand, is where the Apps are stored permanently.
When you switch off your phone, data stored on ROM is not lost but data stored in the RAM is lost so this is a major difference between them. ROM is permanent memory.
Trading Apps, Videos, pictures, games, contacts etc. are stored in the internal storage. It is good to get a smartphone with large internal storage, so that you can download many Apps to your phone.
An internal storage capacity of 64 GB SSD is recommended for trading smartphones.
Summary – A smart Trader needs a Smartphone
Choosing a smartphone for trading can be a bit overwhelming, if you don't understand how to interpret specifications. I have summarized the important features that tick the box for an ideal trading smartphone, in tabular fashion for you below:
| | |
| --- | --- |
| Feature | Recommended |
| S-Pen | Yes |
| Screen & display | At least 6.5-inch, AMOLED |
| Battery life | At least 3500 mAh |
| Fast charger | Yes |
| Biometrics | Fingerprint and iris scanner, facial & voice recognition |
| Operating system | iOS or Android |
| Processor | At least 6 cores |
| RAM | At least 4GB |
| ROM | At least 64GB |
Risky Nature of Mobile Trading
It is important that you understand the risky nature of mobile trading.
Some experts argue that trading via smartphone adds an element of gaming to online trading and oversimplifies it, while others argue that it is more convenient.
Whatever the case is, trading is a risky business as most traders lose money. If you are going to be taken seriously as a trader, you need to come in with the right tools, smartphone included.
Related Topics
Paschal Okafor
is
NaijaTechGuide Team Lead
. The article
Choosing a Smartphone for Traders – Key Considerations
was written by . The article was last modified:
July 4th, 2022