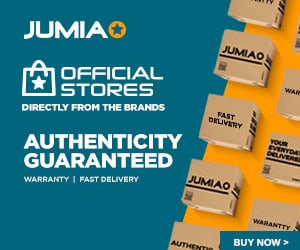 The pandemic has changed how people view transportation. Just when Lyft and Uber were hitting their stride, sharing a vehicle with someone became a concern about hygiene and viral transmissibility. A sudden reversal occurred in 2021, and American drivers once again became enamored with owning a personal vehicle. While shared mobility is slow to regain favor, micromobility solutions are primed to pick up in popularity.
Generally, these short-range transportation options are part of the first-mile/last-mile nexus and are intended primarily as urban solutions. Among the top micromobility trends are e-bikes and e-scooters but in large cities, there can be both pros and cons for their use.
While expectations are for explosive growth in the segment, developers need to consider the extent of viability for micromobility in sprawling urban areas.
Pros of Micromobility in an Urban Setting
Clearly, there are several positive aspects of implementing solutions in cities that reduce or eliminate the need to own a personal vehicle. The benefits range further than just making a quick jaunt to the store or simplifying the commute to work.
Alleviates Traffic Congestion
In the US alone, Americans spent around 97 needless hours in traffic due to congestion, a problem centred primarily around vehicles transporting a single individual.
Rather than plugging up major routes through busy streets with single-occupant vehicles, micromobility options promote better traffic flow while giving the rider a faster mode of transportation to their destination.
Improves Air Quality
Air pollution, particularly nitrous oxides, have direct correlations to traffic volume in urban areas. Reducing the number of vehicles on the road promotes better air quality, and it's an area where micromobility offers a solution.
Largely electric-powered, adopting these smaller vehicles in higher quantities can positively affect the climate.
Reduces Parking Strain
Parking is at a premium in most major urban centres. In Tokyo and other cities, you could pay $5,000 or more per square foot of parking real estate. With a footprint much smaller than a passenger vehicle, parking becomes a much smaller problem.
Enjoyable Mode of Transportation
For riders in mild climates especially, micromobility solutions offer an open-air feel that many consider fun. Although there aren't the standard luxuries you'd find in a sedan or SUV, riders often remark at how much more enjoyable it is to commute.
Challenges Facing Big City Micromobility Adoption
However, there are still kinks to work out regarding urban micromobility. Compared to more traditional automotive and mobility options, these hurdles can affect how far adoption can go.
Nonconforming Fueling Methods
Some e-scooters have ranges beyond 100km, offering hours of travel before needing to be recharged. But when batteries are low, there's no conforming adapter to plug in e-scooters and e-bikes.
Unless the vehicle has an onboard charger and cord, riders could be left with a dead battery and an inoperable scooter. The industry may need to adopt a standard plug type, much like all gas-powered cars have the same size fuel inlet opening in their vehicle.
Abandonment
Graveyards of abandoned bikes resulted from China's attempt at simple shared mobility. A potential concern for micromobility providers could be the same effect, where users discard or abandon units when they're done with them rather than return them to the provider. Financial penalties can help mitigate the problem, but it didn't solve it in China.
Safety Concerns
Safety can be regulated with automobiles, and even ridesharing drivers can enforce seatbelts and safety policies inside their vehicle. But for shared mobility, encouraging and enforcing both safe riding and the use of safety gear like helmets can prove troublesome. How is fault assigned in an injury? It's perhaps one of the largest concerns.
Data Security
And for providers whose aim is to alleviate the pressure on urban transportation, relevant data sharing with the municipality should be expected. Creating an ecosystem where consumer data and usage is protected while simultaneously providing the datapoints necessary is a significant challenge.
The Star Consulting Services Company and other Automotive & Mobility developers are intent on helping players in the micromobility sector troubleshoot and implement solutions. There's an opportunity present to tackle serious social and environmental issues with micromobility, if it's done effectively.
Related Topics
Paschal Okafor
is
NaijaTechGuide Team Lead
. The article
Is Micromobility Vehicle Infrastructure viable in Big Cities?
was written by . The article was last modified:
June 29th, 2022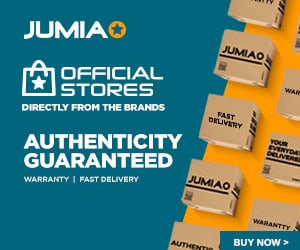 NaijaTechGuide may receive financial compensation for products/services purchased through affiliate links on this site. See
full Affiliate Disclosure Here