Whether you've got a personal blog or a user-heavy business website, there are certain boxes you need to tick to make sure it runs smoothly. Web hosting is one of those, but most people only think about it at the end of the whole website design process.
Learning how to choose the right kind of web hosting for your business is a valuable skill to have. Every website is different, and so is every web hosting provider. Knowing what to look for will help you to make the right choice for every website you create and run… Which means better success with your business endeavors.
Here's what you need to know about web hosting in general and how to decide which type is right for your business.
How Does Web Hosting Work?
At their core, web hosting companies are digital landlords. They hold safe, secure spaces for website owners to rent. These spaces—known as servers—store all of the data that websites require to perform their various functions and make it all accessible to anyone who lands on that website.
In a nutshell, your website needs a web host to be online. You can host it yourself on your own server, but it's costly and less stable unless you're a real tech whizz. Web hosting providers offer much more than just storage, though, so it's essential to make sure you're choosing the right one for your particular business.
Different Types of Web Hosting Options
The most important thing is to select the right type of web hosting for the kind of business you're running. This can make or break your site!
Shared Hosting
The most common and cheapest, but also the most unreliable, unstable, and out of your control. Shared hosting will work for personal blogs or local sites that aren't expected to get a lot of traffic because your website will share resources with others on the server.
- Advertisement -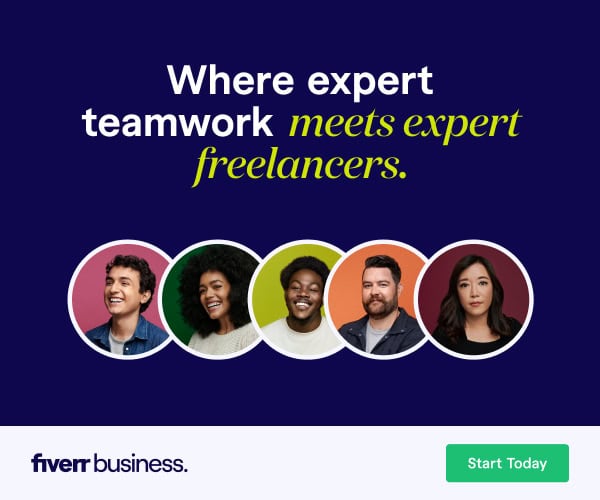 VPS Hosting
VPS hosting is when the host company divides its server into smaller, separate sections, each with its own resources. While you're still sharing a server with other websites, you don't have to share your resources—bandwidth, storage space—with them. A little more expensive than shared hosting but a little more reliable.
Dedicated Hosting
Dedicated hosting gives your website its very own server. It's a lot more stable than the previous two types, but it also comes with a higher price tag. Good choice for businesses with lots of traffic, especially e-commerce sites.
Cloud Hosting
Cloud hosting is the best of the best. If you can handle its price tag, you'll get spectacularly stable hosting with almost infinite potential to scale as your business and website grow. If you can, choose cloud hosting from the start.
Why Is Web Hosting Important for Your Business?
Wondering why this is even important? Here's what website hosting can do for your website… And why it's one of the most important choices you can make.
- Advertisement -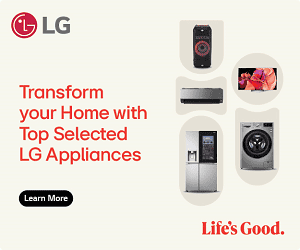 Website Availability
When your website is down, nobody can access it. This means you're not able to make sales… And if someone does try to get on your site and it's unavailable, you run the risk of chasing away potential clients before they even see your website. Your web host will keep your site up and available, and the general standard is 99.9% uptime.
Performance and Loading Speed
Your web host has a direct impact on your page loading speed. Choose an inadequate web host, and your pages will load too slowly. This negatively impacts user experience and leads to a much higher bounce rate.
Plus, it'll push your website down the Google rankings. But choose a good host, and you can enjoy fast loading speeds, happy visitors, and more sales.
Scalability and Growth
Your website needs to change as your business grows. The web host you chose when your website first began may no longer be able to keep it as your site gets more traffic and needs more resources. Make sure your web host can allow your website to grow without leading to crashes and reduced functionality.
Security and Data Protection
Web hosts know how to spot and deal with cyber threats. But choose an unreliable one, and your website won't be as protected as it should be. The host you choose needs to provide robust security measures to protect your site's data.
Technical Support
Your web host should offer tech support so you don't have to deal with issues on your own. Reliable customer support ensures that your site has minimal downtime and any problems get resolved very quickly.
SEO and Online Visibility
The better your web host, the better your SEO rankings are likely to be. Website page loading speed plays a role in SEO, so if organic traffic is something you're aiming for, then it's a good idea to pay close attention to your web host.
How To Choosing the Right Web Hosting Provider
Figuring out how to choose the right kind of web hosting for your business is crucial. Here's a quick checklist of what to look for/ask about when shopping around for web hosts.
Uptime: The host you choose needs to have a proven record of uptime, 99.9% or more. Don't neglect this factor – it's critical to your website's success.
Webpage Loading Time: This can make or break your site's success. Network speed and server response times are important to consider here.
Security Measures: Check what security measures your chosen web host has in place. These should include firewalls, malware detection, and data backup as well.
Customer Support: 24/7 customer support is the gold standard. Find out if your web host offers phone, email, and chat support so you can get help any time you need it.
Scalability: If your website grows rapidly, your web hosting provider needs to be able to keep up. Find out about their scalability upfront and see how far they can take you.
Extra Features: Find out what kind of extra the web host offers. Some offer free email accounts, extra security features, extra storage space, or more bandwidth.
Company Reputation: Do your research. Read real-person reviews and delve into the company you're considering. Make sure people have good experiences with the web host and not bad ones!
About the Author
Paul Wheeler runs a web design agency that helps small businesses optimize their websites for business success. He aims to educate business owners on all things website-related on his own website, Reviews for Website Hosting.
Related Topics
Paschal Okafor
is
NaijaTechGuide Team Lead
. The article
How to Choose the Right Kind of Web Hosting for Your Business (Shared, Dedicated, Cloud, VPS)
was written by . The article was last modified:
July 20th, 2023