Smartphones have become an essential tool for everyday life, offering a wide range of features and capabilities at various price points. For those on a budget, it's crucial to find a device that provides the best value for money without compromising on essential features.
The Infinix SMART 8 emerges as a clear leader, especially when compared to its contemporaries like the Samsung A04e, Redmi 10A, Redmi A2+, and Realme C30s. Let's delve into why the Infinix SMART 8 is your go-to choice for a budget-friendly smartphone, breaking down key aspects like display, camera, memory, charging capabilities, and more.
DESIGN AND DISPLAY
All these models boast a similar design language with glass fronts and plastic backs, except for the Realme C30s which features a plastic frame. The Infinix SMART 8 sports an impressive 6.6-inch IPS LCD display, boasting a 90Hz refresh rate– a rarity in this price range- and a peak brightness of 500 nits.
This makes it superior to its competitors, which either have standard IPS LCD displays or the PLS LCD in the case of Samsung AO4E. The larger screen size and higher refresh rate ensure a more immersive and fluid viewing experience, whether you're browsing the web or watching videos.
REAR CAMERA
All smartphones, except the Realme C30s, have a 13 MP main camera, which suggests that they may offer similar performance in terms of rear camera capabilities. The Realme C30s, with an 8 MP main camera, is slightly lower in terms of pixel count, which could mean less detailed images compared to the others.
FRONT CAMERA
The Infinix SMART 8 takes the lead in this category with its 8 MP selfie camera, which is higher than the 5 MP offered by the other models. A higher megapixel count in the selfie camera usually translates to better image quality, especially in terms of detail and clarity.
With a 13 MP main and an 8 MP front camera, it's set to offer a balance of quality and functionality. While its rivals share a similar rear camera configuration, none seem to offer the same selfie prowess as the SMART 8.
PERFORMANCE
Under the hood, the Infinix SMART 8 is powered by the Unisoc T606 chipset which is a step up from the MediaTek chipsets and configurations in its competitors. Paired with an octa-core CPU and the Mali-G57 MP1 GPU, it is well-equipped to handle everyday tasks and light gaming without a hitch.
This setup is expected to deliver a performance that's both smooth and efficient, outpacing the Helio P35 of the Samsung and the G25 of the Redmi 10A. Even the Realme C30s, with its T612 chipset, might struggle to keep up.
MEMORY AND STORAGE
In terms of memory, the Infinix SMART 8 offers various configurations, including 64GB/3GB, 64GB/4GB, and 128GB/4GB options. This flexibility in memory and storage choices gives it an edge over others like the Redmi A2+ and Realme C30s, whose memory configurations cap at 64GB.
BATTERY AND CHARGING
All models in this comparison pack a substantial 5000 mAh battery However, the Infinix SMART 8 stands out with its 10W Type-C charging, offering a more modern and universally compatible charging solution compared to the Micro USB charging of its counterparts. This future-proofs the device to some extent and provides a more convenient charging experience. And also promises faster charging.
- Advertisement -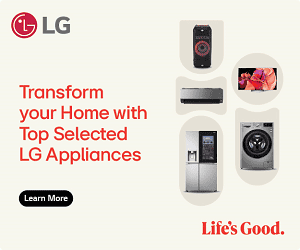 OPERATING SYSTEM/ SOFTWARE
Operating on the latest Android 13, the SMART 8 offers a fresh and updated user interface. This gives it a leg up over the Samsung AO4E and the Redmis, which are still on older Android versions, making the SMART 8 a more future-proof choice.
PRICING
Infinix SMART 8: Priced between ₦81,400 and ₦97,900, it represents an unbeatable combination of quality and affordability.
Samsung AO4E: At ₦121,800, it is significantly more expensive, diminishing its value-for-money proposition.
Redmi 10A: With a price tag of ₦107,000, it struggles to justify its cost over the SMART 8.
Redmi A2+: Costing ₦99,000, it's priced closely to the SMART 8's upper range but falls short in offering additional value.
Realme C30s: Ranges from ₦71,500 to ₦128,000, making it potentially the most expensive and the least consistent in pricing.
CONCLUSION
The Infinix SMART 8 stands out in the budget smartphone segment, offering superior display, chipset, quality, camera performance, and modern charging capabilities. Its balance of features and price makes it an ideal choice for those seeking a smartphone that delivers both quality and value.While the Samsung AO4E, Redmi 10A, Redmi A2+, and Realme C30s have their merits, they are overshadowed by the SMART 8's exceptional value proposition. The Infinix SMART 8 isn't just a smart choice; it's the best budget-friendly smartphone to buy before the year runs out
Phones
Infinix SMART 8
Samsung AO4E
Redmi 10A
Redmi A2+
Realme C30s
Build
Glass front, plastic back
Glass front, plastic back
Glass front, plastic back
Glass front, plastic back
Glass front, plastic frame
SIM
Dual SIM (Nano-SIM)
Single or Dual SIM (Nano-SIM)
Dual SIM (Nano-SIM)
Dual SIM (Nano-SIM)
Dual SIM (Nano-SIM)
Display
IPS LCD, 90Hz, 500 nits
PLS LCD
IPS LCD, 400 nits
IPS LCD, 400 nits
IPS LCD
Size
6.6 inches
6.5 inches
6.53 inches
6.52 inches
6.5 inches
Resolution
720 x 1612 pixels
720 x 1600 pixels
720 x 1600 pixels
720 x 1600 pixels
720 x 1600 pixels
OS
Android 13
Android 12
Android 11
Android 12 Go
Android 12
Chipset
Unisoc T606
Mediatek MT6765 Helio P35
Mediatek MT6762G Helio G25
Mediatek Helio G36
T612
CPU
Octa-core
Octa-core
Octa-core
Octa-core
Octa-core 1.6 GHz Cortex-A55
GPU
Mali-G57 MP1
PowerVR GE8320
PowerVR GE8320
PowerVR GE8320
IMG8322
Memory
64+3GB/64+4GB/

128+4GB

Varies (32GB to 128GB)
Varies (32GB to 128GB)
Varies (32GB to 64GB)
Varies (32GB to 64GB)
Camera
Main: 13 MP, Selfie: 8 MP
Main: 13 MP, Selfie: 5 MP
Main: 13 MP, Selfie: 5 MP
Main: Dual 8 MP, Selfie: 5 MP
Main: 8 MP, Selfie: 5 MP
Comms
Wi-Fi, Bluetooth 5.0
Wi-Fi, Bluetooth 5.0
Wi-Fi, Bluetooth 5.0
Wi-Fi, Bluetooth 5.0
Wi-Fi, Bluetooth 4.2
Battery
Li-Po 5000 mAh
Li-Po 5000 mAh
Li-Ion 5000 mAh
Li-Po 5000 mAh
Li-Po 5000 mAh
Charge Cable
10W Type C
15W-Micro USB
10W-Micro USB
10W-Micro USB
10W-Micro USB
Fingerprint
Side Fingerprint
NO
YES
YES
YES
PRICE
81, 400- 97,900
121,800
107,000
N99,000
₦ 71,500- ₦ 128,000
Colors
Timber Black, etc.
Black, Copper, etc.
Charcoal Black, etc.
Aqua Blue, etc.
Stripe Blue, Stripe Black
Paschal Okafor
is
NaijaTechGuide Team Lead
. The article
Comparing Budget Smartphones: Infinix Smart 8 vs Samsung A04e and Redmi Series
was written by . The article was last modified:
November 20th, 2023