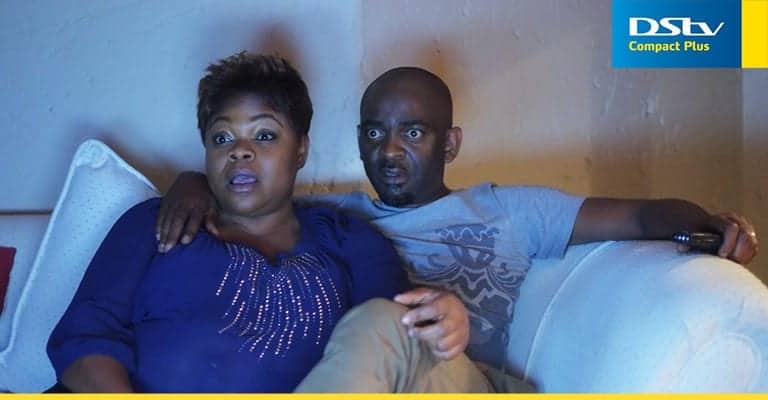 DSTV Compact Plus is a package from Multichoice targeted at sports lovers. DStv Compact PLUS features all channels in the DSTV Compact bouquet in addition to eight SuperSport channels. It is aimed at giving Sports lovers in Nigeria and across Africa access to premium sports at a more affordable price than is possible with the DSTV Premium package. Multichoice offersDSTV Compact Plus at a price of ₦10,975 monthly, 4,000 NGN more than the DSTV Compact package and 5,275 Naira below the DSTV Premium bouquet.
Where to Buy DSTV Services & Decoder
Jumia.com.ngfrom ₦950.00 Buy Now
Konga.comfrom ₦1,250.00 Buy Now
Checkout DSTV Mobile Decoder Prices & Bouquet
---
Get Loans up to ₦5,000,000
Compare Loan Offers, Apply Here
Apply for a Loan in Minutes
---
Made for Sports Lovers
SuperSport channels currently on the DSTV Compact Plus include the SuperSport Blitz, SuperSport 3, SuperSport 7, SuperSport 9, SuperSport 11, SuperSport 12, SuperSport Select, and SuperSport Select 2.
Note that though DSTV recently beefed-up the DSTV Compact package with more sports channels, the SuperSport 7 and SuperSport 3 are the two channels in Compact Plus that are missing in the Compact bouquet.
DSTV Compact Plus offers over 100 TV channels covering news, movies, music, religion, kids, documentaries, and of course sports. Sports coverage is the major difference between the DSTV Compact bouquet and the Compact Plus package.
SuperSport 7 promises coverage of rugby, golf, cricket, tennis, football, athletics, boxing and motorsport. However, the big one is SuperSport 10 which will offer 90% English Premier League coverage and 10% French League coverage.
This line up increases the range of sport available and now includes football coverage of up to 90% of the English Premier League, the French League, Bundesliga, PSL, Spanish La Liga as well as rugby, golf, tennis, athletics, boxing and motorsport.
The beauty of DSTV Compact Plus is that it does not focus only on sports. It has something for every member of the family. Some other great channels on the DSTV Compact Plus bouquet include:
Vuzu
MNET Action
Studio Universal (formally Hallmark and Universal Channel)
Africa Magic
Africa Magic Hausa
Africa Magic Yoruba
Africa Magic Igbo
All Africa Magic channels except Africa Magic Showcase
E Entertainment
Fashion TV
Discovery World
National Geographic channel
Mindset Learn
CNN
BBC (World, Entertainment)
CNBC Africa
AIT
NTA International
National Geographic Wild
Sound City
NN24
One Gospel
Channels TV
Silverbird TV
Islam Channel
Sony Entertainment
and so much more (over 100 channels
* Channels offered may change without being reflected on this page.
DSTV is a digital satellite TV service offered by MultiChoice.
DSTV Compact Plus also supports the DSTV Explora Decoder, which enables you record live TV program as well stream content on the internet among other interesting features.
Where to Buy DSTV Explora Decoder
Jumia.com₦65,000.00 Buy Now
How to get DSTV Compact Plus
To Subscribe to DSTV call 08039043788 now, or visit a DSTV dealer near you.
The initial DSTV Compact Plus access cost is around 21,675 Naira. This will include cost of DSTV decoder and satellite dish and accessories. It also includes 1 month free subscription.
DSTV currently offer six packages in Nigeria. In order of the number of channels they provide, here is their subscription fee.:
DSTV Padi (over 40 channels) – ₦1,850
DSTV Access (over 90 channels) – ₦2,000 (discontinued in 2020)
DSTV Yanga (over 95 channels) – ₦2,565
DSTV Family (over 100 channels) – ₦4,000 (discontinued in 2020)
DSTV Confam (over 120 channels) – ₦4,615
DSTV Compact (over 130 channels) – ₦6,975
DSTV Compact Plus (over 140 channels plus EPL, Champions League) – ₦10,925
DSTV Premium (over 150 channels) – ₦16,200
Note that DSTV reserve the right to alter channels in any package and prices of packages at anytime so always verify what is included in the package you intend to buy before making payment.
DSTV is a digital satellite TV service offered by MultiChoice.
To Subscribe to DSTV call 08039043788 now, or visit a Multichoice dealer near you.
You can also visit DSTV website at www.dstv.com.
DSTV & Satellite TV Contents
NaijaTechGuide may receive financial compensation for products/services purchased through affiliate links on this site. See
full Affiliate Disclosure Here