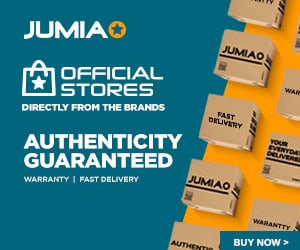 Glo mobile has launched 4G mobile technology LTE in Nigeria. This makes Glo mobile the first network to go beyond 3.5G mobile technology in Nigeria. Glo 4G will bring high speed data services to Nigerians.
With Glo 4G videos downloads, software downloads (like software updates for mobile phones), and video streaming will be faster. Glo 4G will also make services like interactive TV, mobile TV, multi-player online gaming, and video on demand possible or better in Nigeria. According to the Glo COO, Mr. Mohamed Jameel, the 4G service have been deployed in over 100 sites in Lagos alone.
Glo 4G is based on the latest mobile broadband technology called LTE. LTE promises super-fast data transfer with downlink peak rates of at least 100 Mbps, and uplink of at least 50 Mbps. If your current Glo 3G plus based on HSDPA is fast, Glo 4G will be even faster with LTE offering up to 10 times higher speed than HSDPA.
Glo mobile has once again taken the lead in the deployment of new technology in Nigeria with the launch of their 4G network. What makes this special is that some networks in some advanced countries are just deploying or are yet to deploy 4G-LTE.
For example Verizon wireless in the United States just launched its 4G network also based on LTE in December, 2010, while AT&T also in the United States plan to launch their 4G network in the second quarter of 2011. This means that with the Launch of Glo 4G, Glo mobile is putting Nigeria in the cutting edge of mobile broadband technology.
However, we hope that Glo mobile will pursue an aggressive deployment of 4G and 3.5G HSDPA in most part of the country. Currently, Glo mobile offers high-speed 3.5G network in only a few cities with most cities still on EDGE.
Glo mobile need to understand that launching Glo 4G in just Lagos now and maybe Port Harcourt and Abuja in future is not enough, these technologies need to be deployed in other cities, as launching Glo 4G service in Lagos is not the same as launching it in Nigeria, because Lagos is just one market in Nigeria. For example, when Verizon launched its 4G LTE network, it was done in 38 markets (equivalent to about 38 cities) simultaneously covering 100 million people.
Glo mobile and other mobile networks should adopt this approach. Launching of new technologies should not be just about PR or making news, but about putting new possibilities in the hands of as many people as possible.
While we commend Glo mobile for bringing true mobile broadband to Nigerians and for their innovation over the years, we ask that they deploy 4G and 3.5G services in more markets to meet the needs of their customers. Going by the current speed of their EDGE and 3.5G network, we believe that Glo 4G will be great.
What is LTE
Long Term Evolution, LTE, is the latest mobile (cellular/wireless) network technology offering a better broadband experience. LTE is an evolution of UMTS (3G) and offers downlink peak rates of at least 100 Mbps, an uplink of at least 50 Mbps.
Note that although LTE is marketed as 4G by most networks, it is not actually a 4G technology as it does not fully meet the specification for 4G mobile technology. According to the specification for 4G, a 4G mobile technology should have peak download speed for 100 Mbps for high mobility communication and 1 Gbit/s for low mobility communication. LTE clearly does not meet this specification.
For this reason, LTE is also called pre-4G or 3.9G mobile technology. However ITU has allowed LTE to be described as 4G. The next generation of LTE, called LTE-Advanced is expected to fully meet the 4G standard. LTE-Advanced is still under-development. LTE can be deployed by all types of networks GSM, GPRS/EDGE, WCDMA, HSDPA, CDMA, and WiMAX.
Read More: Cost of Internet Access | BlackBerry Complete | Glo BlackBerry 10 Plan | Airtel BlackBerry Plan
Glo Mobile
Glo mobile has always led the way in the deployment of innovative mobile technologies in Nigeria. Glo mobile was the first network to launch GPRS in Nigeria. They were also the first to launch 3G and 3.5G services in Nigeria.
Nigerians experienced seamless communications for the first time on the Glo network. Glo mobile began operations in 2003 and due to its innovative services boasts of over 25 million subscribers. Glo has also started deploying services in other West African countries.
Internet Related Topic
Paschal Okafor
is
NaijaTechGuide Team Lead
. The article
Glo 4G – Glo launches LTE network
was written by . The article was last modified:
September 23rd, 2021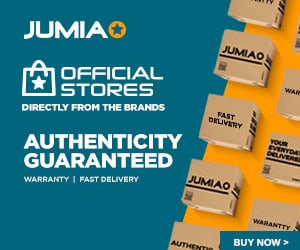 NaijaTechGuide may receive financial compensation for products/services purchased through affiliate links on this site. See
full Affiliate Disclosure Here