Foreign Exchange Trading or Forex trading involves the systematic buying and selling of foreign currencies for profit making purpose. Forex trading used to be the exclusive reserve of the rich and financial institutions, but today with the advent of the internet and easy account funding services like e currencies and credit/debit cards, ordinary people with as little as $100 or even $1, are now making money trading forex online. The forex market is the largest financial market in the world worth over $4 trillion daily.
Forex is traded through a Forex broker. Trading forex online is possible because brokers have provided platforms online for forex trading. Forex is traded (bought and sold) in currency pairs. When trading Forex, you buy one currency, while selling another. Put another way you use one currency to buy another currency. Some popular currency pairs in online forex trading include EUR/USD (Euro US Dollar), GBP/USD (British Pound US Dollar), USD/JPY (US Dollar Japanese Yen) and EUR/JPY (Euro Japanese Yen).
To trade forex online, you need a computer and internet access with reasonable speed. You also need the services of an online forex broker. Some forex brokers provide you with a software application to enable you trade forex online. With other forex brokers, you simply trade forex online at their website. You setup a forex trading account with a forex broker and fund it with supported e-payment methods. Payment methods and e-currencies accepted by online forex brokers include e-gold, c-gold, Wire Transfer, e-Bullion, PayPal, Liberty Reserve, WebMoney, etc. Before choosing any online forex broker make sure they support payment methods you can use.
As a Forex trader, you take positions (or bet/speculate) on currency fluctuations. If currency fluctuations go in your favour, you make money. On the other hand, if currency fluctuations go against you, you lose money. You buy a currency pair at a certain price, if the price of the currency pair goes up, you sell and make profit. On the other hand if the price of the currency pair goes down and you sell, you make loss. So, the objective in forex trading to be able to analyse the market so as to buy and sell profitably. That is why a good knowledge of online forex trading is recommended before opening your online forex trading account. Beginner forex traders should understand forex trading concepts, market analysis, and money management before opening a forex trading account.
The amount of money an online forex trader makes depends on the amount invested and the size of currency fluctuation in your favour. In simple terms, the more money you invest, the more money you could make. So, if your investment is just $100, do not expect to make the same amount of money as a forex trader operating a $3,000 account. Note however, that the more money you invest the higher your risk or the more money you may lose. Online forex trading (forex trading in general) is risky; you are not likely to win all your trades. You will win some and lose some. The aim of most forex traders is to win more than they lose and to minimise losses while maximising profits. If you can make 20% to 30% returns on your investment monthly forex trading online, then you are very good.
Here are some tips to ensure you make money from online forex trading.
Good knowledge and skill of forex trading is important
To make money from online forex trading, you will need good analytical skills; you need to also be smart. You also need a great deal of training, education and practice. You start by learning the basic concepts of forex trading like what it is, how it works, pips, lot, bid price, ask price, leverage, etc. Then you learn more advanced concepts of forex trading like market analysis, charts, and trading methods.
- Advertisement -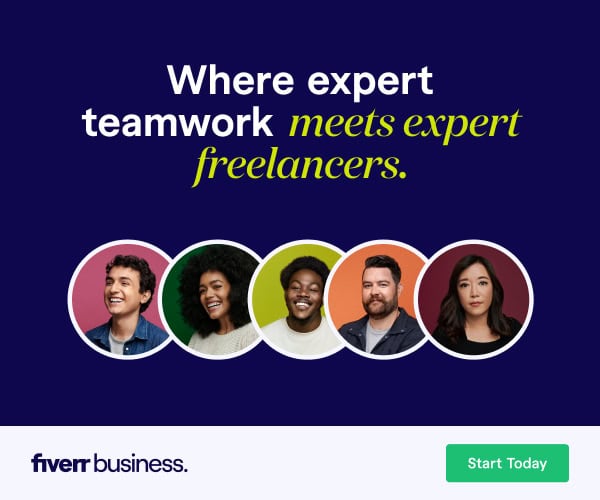 There are a lot of resources on the internet about online forex trading. Our favourite is babypips.com. Babypips calls its tutorial section "the school of pipsology". Babypips arranges its forex training into section mimicking the education system from pre-school, Kindergarten to college (university). In the Babypips forex trading pre-school, you learn the basic concept of forex trading. When you move to the Babypips forex trading Kindergatan, you learn about some types of analysis and charts. From the forex trading Kindergarten, you move to Elementary school and so on until you get to graduate at the university. We recommend you visit babypips and start learning about online forex trading now.
You may also decide to go for training on online forex trading at a training centre near you. In Nigeria, Alpari offers online forex trading training. The good thing about Alpari is that it is a major international forex broker, so they know what they are talking about. Alpari offers free forex trading seminars to introduce participants with the basic concepts of online forex trading. However, you need more than a seminar to fully grasp forex trading concepts. Alpari also offers comprehensive forex trading training for N20,000.
Most online forex trading brokers will provide you with a demo account to help you practice your online forex trading skills. With a demo account, you can trade forex without making or losing money. The system will provide you with dummy currency to enable you tryout your skills. Babypips recommends that you trade with a demo until you develop a solid, profitable system before you trade with real money. If you cannot wait babypips also recommends that you demo trade for at least two months before trying out the real thing.
If you do not follow this recommendation, you are likely to lose all your money. Do not start trading forex with real money just because you attended a forex trading seminar or bought a online forex trading manual or book. Make sure you practice with a demo account first.
- Advertisement -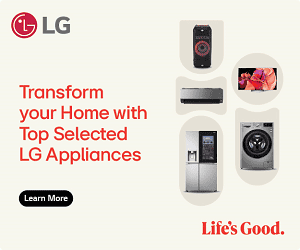 Choose a good forex broker
To trade forex you need the services of a good forex broker. Choose a forex broker that accepts traders from your country. You also need to choose a forex broker that accepts payment methods supported in your country. Also make sure that the forex broker is geniune as there are lots of fraudsters pretending to be online forex brokers. Quality of service is very important. To make money in forex trading online, you need the services of a good forex broker. A good forex broker will see you as a partner and provide you with everything you need to succeed in forex trading, because your success is their success. Alpari is a major forex broker with presence in Nigeria.
Paschal Okafor
is
NaijaTechGuide Team Lead
. The article
Make Money Forex Trading Online
was written by . The article was last modified:
April 14th, 2016