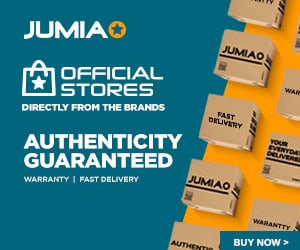 Glo was the most impressive in the second quarter of 2011. They revamped their low cost internet packages to strengthen their position in the cheap internet access category. Glo increased the data limit of its N1,000 bundle (Always Micro) from 150MB to 200MB, 100% more than the industry standard and introduced a 'sweet' 1GB internet bundle priced at N3,000, similar to the Airtel 1GB internet bundle, which we praised so much in our last report.
Glo also increased the limit of its Glo Always Mini by 100% from 1.5GB to 3GB, while still keeping the price stable at N5,000. The result of these package revamps is that Glo now has some of the best priced internet bundles in Nigeria. No matter what your internet access need is, Glo now has the best deal for you from 100MB to up to 20GB per month.
In fact Glo's internet access packages are so well priced that the only reasons that we can think of why anyone will not be using Glo internet packages is if Glo internet services is poor in their area, they get free recharge cards from another network, or they have not seen this report.
In this report we are introducing three new networks namely Swift Networks, Mobitel, and ipNX to the list of services we track. We have also started tracking the so called unlimited internet packages.
Cheap Internet Access
Glo's new Always Macro is now our pick for best deal for cheap internet browsing in Nigeria, with its 1GB data limit priced at N3,000. Although Glo Always Macro offers exactly the same deal as the Airtel Smartphone internet bundle, which was actually our best deal in the April report, we picked the new Glo Always Macro as a best deal because Airtel seems to be offering poor quality services these days.
Glo Always Micro with its offering of 200MB for N1,000 is currently the best deal for entry level users. It offers 100% more data than the 100MB limit offering of other networks. If your internet access need is less than 400MB in 30 days, the Glo 200MB internet bundle is your best deal for internet access in Nigeria.
The Glo Always Micro has completely priced the Etisalat 500MB out of the market. For example with N3,000 you can buy 600MB with Glo Always Micro more than the 500MB offering by Etisalat at the same price. Above 400MB, you should consider Glo 1GB internet bundle as well as Airtel 1GB all priced at N3,000. Etisalat 500MB may still make sense if you are already an Etisalat subscriber and require less than 500MB in 30 days.
Read our overview of cheap internet access plans in Nigeria.
High data, Value for money Internet Access
Glo 6GB Internet plan (Always Max) is still our best pick for high data users, especially if you are under Glo 3.5G coverage area. Although it does not offer the best deal with a N1.25/MB score, Glo 6GB internet bundle has a nearly perfect price point (N7,500) that makes it 'sweeter' than any internet bundle in its category.
Glo's achievement of having the top four deals for high data internet users in our April report was challenged by the Introduction of Swift Networks in this month's report. Swift's 15GB internet access bundle priced at N15,000 is now joint third with Glo 15GB internet plan with a score of N1.00/MB. Glo still has the top two spots with the Glo 20GB priced at N18,000 (score: 90 kobo/MB) and the Glo 10GB internet bundle priced at N10,000 (score: N1.00/MB). Glo 6GB internet bundle comes fifth.
After the top five comes the Etisalat 6GB internet access bundle, which is priced at N8,000 (N1.33/MB). Swift Networks with its 7GB internet bundle priced at N10,000 and ipNX 15GB Internet bundle priced at N21,000 follow with a score of N1.40/MB. The 5GB internet bundle offering from MTN and Airtel have been pushed further down to the 12th and 13th positions respectively. Both are priced at N8,000 with a score of N1.60/MB. However, they are still competitive considering their price point.
If you do not have up to N7,500 to spend on internet access in a month, you should consider the 3GB internet bundles from Glo and Airtel. Both are priced at N5,000 with a N1.66/MB score.
Read our overview of value for money internet access plans in Nigeria.
This report is aimed at providing all the information about internet access cost in Nigeria in one place so that consumers can make better choices. If you currently access internet at a cheaper cost or at a higher value for money, feel free to contact us about it so that we can add it during our next report. However, the internet access package must be legal. We are interested in 30-day internet packages only.
We will like to see cheaper internet bundles introduced this quarter. If Glo can offer 200MB for N1,000, then it is certainly possible to squeeze in a N500 internet bundle offering 100MB or even 150MB limit. It is our hope that network operators will deploy high speed internet in other cities in Nigeria, rather than just limiting them to Lagos, Abuja, and PH. Our next report will be in October, 2011. Hope a lot would have changed by then. See you then.
Connect with us
Related Topics:
Paschal Okafor
is
NaijaTechGuide Team Lead
. The article
Cost of Internet Access in Nigeria July 2011
was written by . The article was last modified:
September 23rd, 2021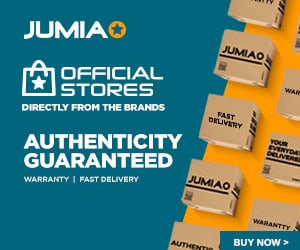 NaijaTechGuide may receive financial compensation for products/services purchased through affiliate links on this site. See
full Affiliate Disclosure Here