Invoicing is key for businesses of all sizes. The best invoicing software tools enable you track and automate your payment. We will be sharing some of the best solutions here, but first here is a story on why invoicing solutions are key for your business.
Alan is a professional writer who works freelance online. Teri is a small business owner who manages a growing flower shop. Both Alan and Teri represent the majority of business owners today.
They both do not operate the traditional business tenets of hiring professionals such as Human Resource Managers, Accounting and Finance Managers: even if they wanted to, the cost of hiring such professionals will bite down hard into their profit.
Finally, both Alan and Teri want to take their businesses to the next level – they need financial support to do this; they approach Microfinance agencies for short term loans to help fulfill their expectations.
However, there is a hiccup; the Finance Agencies want to see proper records and documentation of finances and businesses done by them in other to calculate by how much they would be credit worthy. Both Alan and Teri do not have these needed documents and their applications are sadly rejected.
You do not have to experience the same disappointments as Alan and Teri. Invoicing solutions are some of the most important software for freelancers.
As you plan to take your business to the next level in 2023 and beyond, there exist certain Invoicing software tools with simple and smart solutions which would not dent your profit but would rather help get you ready to take your business to the next level.
- Advertisement -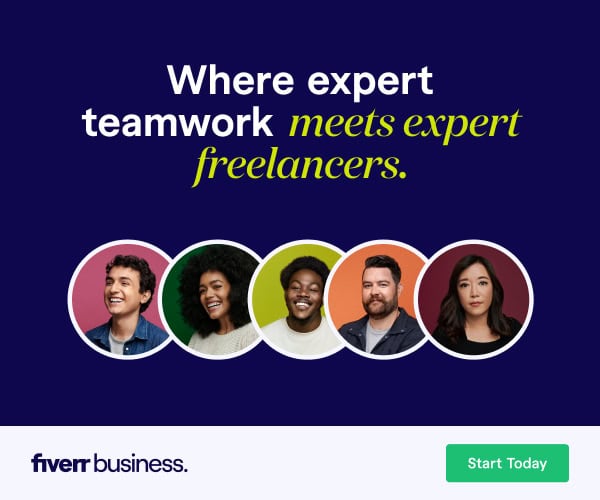 Best Invoicing Software Tools
I have included 21 of the best invoicing software tools options below:
1. Sage Invoicing Software
Sage Invoicing is one of the best invoicing software and part of Sage's suite of accounting and business solutions. The invoicing solution is bundled into the Sage Business Cloud Accounting, Sage50cloud Pastel partner, Sage 200 Evolution, and a few other solutions from Sage. It will help you automate your payment process.
With this invoicing solution from Sage, you can create invoices online to send to your customers in seconds. You can easily track invoices to have a clear picture of how much you are owed by showing you the unpaid and overdue invoices.
2. FreshBooks Invoicing Software
FreshBooks is an award winning and smart accounting suite that helps you do a whole lot professionally and securely. It helps you Invoice in seconds, gives you Late Payment Reminders, allows you set up Billing Schedules Automatically, and helps you Collaborate Effortlessly and so much more amazing options to make invoicing online easier.
- Advertisement -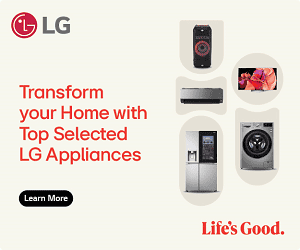 FreshBooks is beginner friendly with price starting at $4.50. It is one of the best invoicing software tools for freelancers and self-employed professionals.
3. BigTime
BIGTIME is a feature rich online software that allows you capture billable hours and expense effortlessly, while creating professional invoices within seconds and helping you produce inspiring reports for your team and clients.
4. BQE Software
BQE Software is another great option. With its latest breakthrough: Core; which helps you efficiently manage people, projects and profitability, this invoicing tool helps to make the billing process less painful; giving you clear visibility into your project finances.
5. Indy Invoice Generator
Indy Invoice Generator uses the industry's most trusted online payment solutions, and clients are one click away from paying using the method of their choice. It is an all-in-one management software that helps self-employed people and small businesses easily manage their invoices.
Invoice templates include all the info your clients need and give you the ability to add your personal branding. You can link working hours directly to an invoice using the Time Tracker tool and save yourself time.
6. QuickBooks
QUICKBOOKS offers next generation features to solve today's financing challenges such as: working from anywhere securely on multiple devices; send invoices on-the-go while letting you see the progress your business is making instantly.
The QuickBooks accounting software makes it easy to create invoices, track expenses and manage your finances. But what if you need an invoice for smaller projects? Try using the built-in invoicing feature in QuickBooks instead. It will help you send invoices faster and easier.
7. Timesheet
TIMESHEETS helps you manage your workforce while offering you Hourly Time Clock for hourly employees, Billable time tracking and job costing; document management, communication tools and so much more. It is affiliated with several familiar payroll companies.
8. WorkflowMax
WORKFLOWMAX is very suitable for Creative/Marketing Agencies, Architects & Designers, Building and Construction, Business Consultants, Engineers & Surveyors, It & Web services and several other professional service businesses and freelancers.
It comes with a number of great features for online project management including invoicing, quoting, scheduling, time tracking, and reporting.
9. Tipalti
TIPALTI is a strategic invoicing tool that would help wipe out 80% of your workload, provides end-to-end automation for scaling, improving tax and regulatory compliance, a rich payment method choice and unparalleled supplier visibility.
10. Lendia
Lendia is a tool that has the ability to create professional invoices, automatic tracking of all your expenses, gives you information to help you make informed business decisions and really convenient to use since it is designed by freelancers.
11. Zoho
An all-in-one suite that provides customer-centricity in one package, unified finance platform for business, sales and marketing tools, numerous collaborations and business process and financing tools such as Invoice, Expense, Inventory and much more. Zoho also offers a CRM solution.
Zoho Invoice is a simple invoicing software that helps you create and send professional invoices from your desktop or mobile device in a jiffy. It also tracks payments and helps you keep an eye on your cash flow so you can plan for future expenses accordingly.
12. Hiveage
Trusted by 50,000 small businesses and freelancers from 140 countries, HIVEAGE is everything you need to get paid faster, send elegant invoices, provide estimates and quotations, accept online payments, view detailed reports, recurring and subscription billing and track time, expenses and mileage.
This is one of the best invoicing tools for small businesses and freelancers.
13. Invoicera
INVOICERA is touted as one of the most powerful online invoicing and billing software, It has over 3 million users who depend on it to automate business processes and communication with online invoicing, recurring billing, client/vendor panels, time tracking, workflows and so much more. This is an automated invoicing software.
14. Xero
XERO allows you get a real-time view of your cashflow, run your business on the go, get paid faster with online invoicing, mobile, over 600 third –party apps for inventory, invoicing, time tracking, expenses and more are all integrated; you can pay bills and also claim expenses.
15. TimeSolv
TIMESOLV is one of the best online billing tool for attorneys and other professionals. It is designed to grow your profits by providing time tracking, expense tracking, invoicing, reporting, project management and security. It is the number one choice for law firms.
16. Invoice2go
If you want to save time and not spend your entire weekend sending invoices INVOICE2GO is the tool for you. It is simple to use, it helps get you paid faster. Adopting Invoice2go and sending professional invoices will fast track your hobby to a career.
17. Wave
With products like: Accounting, Invoicing, Recurring Billing, Invoicing on iPhone and Android, Lending, Payroll and Receipts, Wave is an unlimited invoicing software packed with tons of features, always 100% free. You can bill your customers as soon as the job is done, eliminating paper work, and get paid faster. This is one of the best invoicing software for small businesses.
18. Scoro
SCORO offers it all, from the first 'hello' to the final invoice, Scoro is a place for everything you need to know and do. You can customize almost any aspect of this software to fit your workflow. It helps you manage your quotes, track both actual and billable time, get real-time automated reports and automate your billing while tracking your expenses.
19. Bill.com
BILL.com is a very simple and friendly invoicing tool. It helps you enter invoices quickly and easily; pay from anywhere, anytime; pick your payment method; control your incoming cash; choose how you are paid and set your records straight.
20. Marg
MARG is a software that allows for easy and fast billing, barcode for retail purchases; re-order management, cashiers and home delivery, cash/credit/multi payment, taxation reports/registers, inventory management and full user-configurable invoicing.
21. Invoice
For processing invoice payments, INVOICE allows you to create customized invoice/quote to clients in seconds; After being paid, you can send payment receipts, create payment link, accept online payments, track invoices & payments, create automated reminders and recurring invoice billing; Financial reports are easy to generate, print and download. This software is mobile and allows API Integrations.
There you have it. Our list of the best invoicing software tools available for automating payment for your business.
Related Topics
Paschal Okafor
is
NaijaTechGuide Team Lead
. The article
21 Best Invoicing Software Tools for 2023
was written by . The article was last modified:
November 13th, 2023