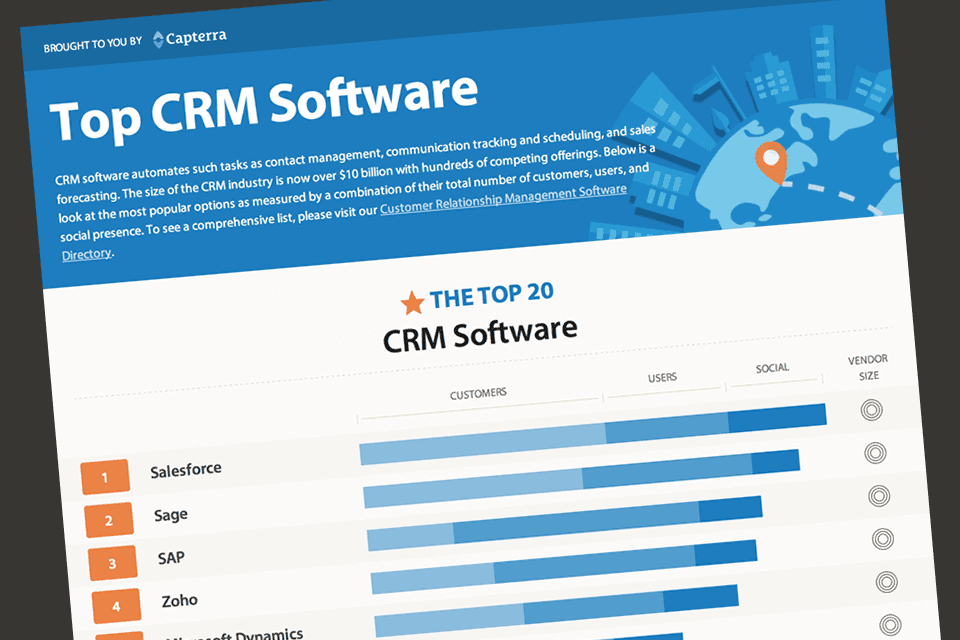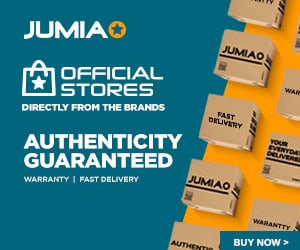 In the world of business, customer relationships are paramount. The business that treats its customers best will be the business that thrives in any market. So what does this mean for businesses? It's time to invest in a Customer Relationship Management (CRM) software. Read on to learn about the best CRM software for small business in 2023 and why you need it if you want your business to succeed.
Years ago, customer relationship management (CRM) software were merely seen as programs created for use by companies, businesses, and individuals in public relations (PR) and sales to easily store customer information and track communication with customers. Their importance in businesses was mostly overlooked.
Today, the importance of a good CRM system in running a successful business or company (big, medium, or small) cannot be underestimated.
From managing customer interaction to automating marketing and other tasks, likewise effectively handling customer data, managing partners, fostering employee relationship,  improving customer support, accessing business information, having a good quality CRM software/system in place is as good as a running a successful business.
We understand you are here because you are in search of the best CRM software for your (upcoming) company/business. You are looking to streamline your company's operation in line with customers interaction with your business, insights from actionable intel and analytical customer data, identify and utilize business opportunities with predictive analytics and many other things a good CRM software can get you. Yes?
Well, you are on the right page. There are teen and hundreds and thousands (maybe) of CRM software out there but the following listed below are some of the best CRM software out there to help you narrow down your search for a CRM system for your business.
An effective CRM system helps keep track of who your customers are, where they are, what they like, and what they've bought. You can't run a modern sales operation without one.
Best CRM Software for small business in 2023
Before we go on to list some of the best CRM software that can help improve your business in 2023, check out some factors to look out for before splashing out cash on a CRM system investment for your business.
In the CRM system 'game', there is no one size fit all solution. A software that works perfectly for company X might not yield the same result for company Y.
Hence, it is of utmost importance that you identify your organizational goals and needs and ensure that whatever CRM software you pick possesses features that can actually help edge your business towards your goals effortlessly.
1. HubSpot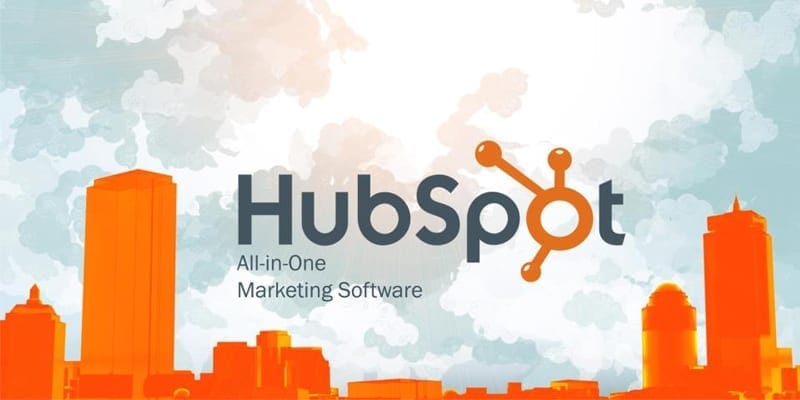 Established as far back as 2006, HubSpot is one popular name in the CRM software community and I'll tell you why. If you run a small business, or a new business with cery little (or zilch) budget for sales, marketing, and consumer management system, HubSpot is a perfect CRM software. Or perhaps you are looking to newly incorporate CRM into your small business, HubSpot is the way to go.
Hubspot is a free CRM software that is easy to learn and incorporate to your business. HubspHu helps to effectively organize and reach your customers via phone calls, emails, website, social media, and others.
There are positive reviews and testimonials about HubSpot by many companies and small businesses (particularly the fact that it is FREE). Learn more details, features, and pricing of the HubSpot CRM on the company's official website.
2. Microsoft Dynamics 365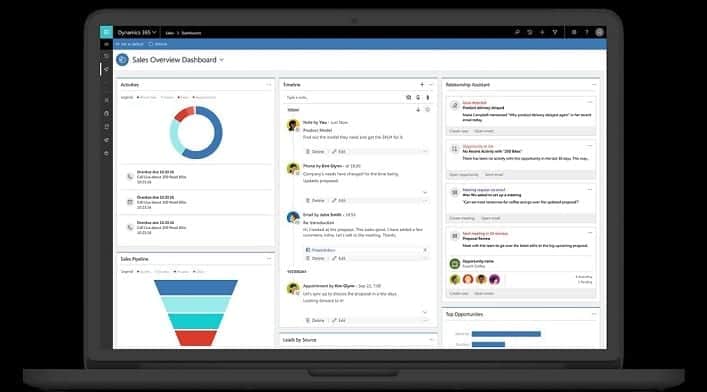 Microsoft Dynamics 365 unifies both CRM and ERP and uses Microsoft's intelligent cloud to connect all key parts of you business providing information to make key business decisions.
Though Microsoft Dynamics 365 combines, the capabilities of both CRM and ERP (enterprise resource planning), you can choose just one or the other if you prefer.
You can get the Microsoft Dynamics CRM for $115 per month and ERP for $190 / month. The unified Dynamics 365 (ERP + CRM) goes for $210 per month.
There is also a plan where you pick specifically the feature you want and based on your selection(s), you can pay anywhere from $40 / month to $170 / month. For more details, click here.
3. Salesforce
Salesforce is another big and old company providing the best CRM solutions for businesses and enterprise for over 2 decades.
The CRM software is renowned for easy usage, smooth third-party apps integration, easy-to-understand user interface and categories, support for wide range of third-party apps, and an active community of users.
Support for iOS and Android is available and a couple of features like sales forecast creation, partner management, sales marketing automation, and lead management are reasons why Salesforce is preferred to other CRM software
4. Insightly
With over 500,000 users (and counting), Insightly is another CRM software worth investing in for effective management of consumers, sales, marketing, productivity, analytics, intra-company communications, and more.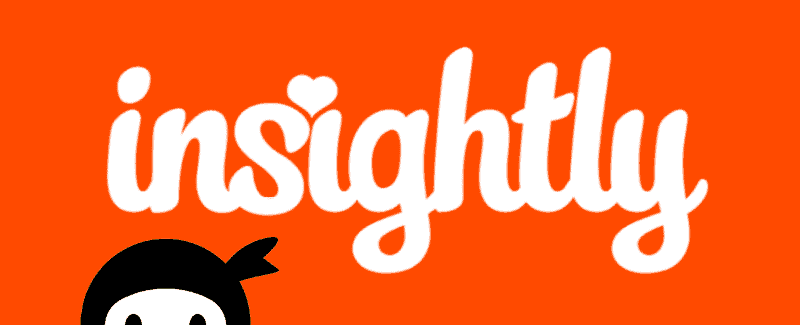 Insightly comes with support for mobile platforms like Android, Kindle, and iOS. This allows for effective tracking of data either in the office or remotely on the field. Visit Insightly's official website to learn more in how to use the CRM to manage your customers and grow your business.
5. Zoho
Zoho is another popular and widely used software by enterprises for customer management. Like HubSpot, Zoho also links customers social media accounts like Twitter and Facebook and also offers free (but limited) plans.
Support for access on mobile platforms (Android and iOS) and Google Apps (like Docs, Gmail, Calendar, Tasks etc) integration are also available on Zoho CRM. Learn more about Zoho's pricing and packages on its official website.
6. NotchCX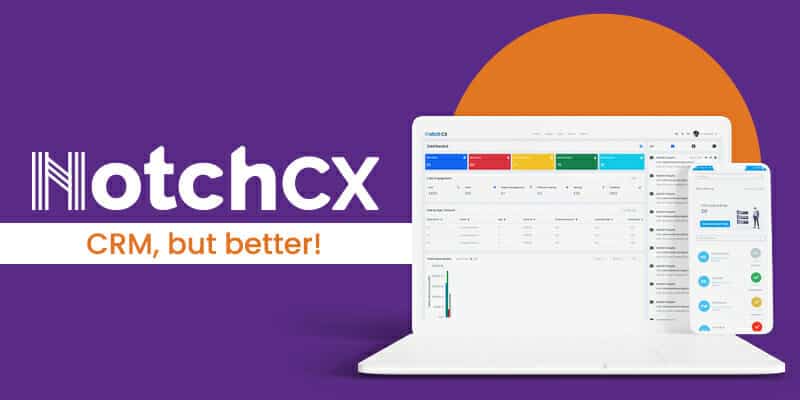 NotchCX is a Customer Experience CRM, custom-built for African businesses with an unparalleled commitment to customer satisfaction. It's the first of its kind, indigenous Nigerian CRM. NotchCX is built to work for any industry and manage any team, be it Marketing, Sales, Accounting, Customer Service & Ticketing, or even Creative Production.
Some of the features you'll find on NotchCX include Omnichannel, Sales Planner, Pipeline Visibility, Sales Process Automation, Invoice, Social Media Monitoring, Reports, Lead Management, Target vs Performance, Client Relationships, Customer Feedback, and so on. It's also affordable, user-friendly, and flexible.
The software helps businesses to grow by providing solutions and integrations that improve customer service, retain existing customers, boost sales, and drive overall business success.
7. Less Annoying CRM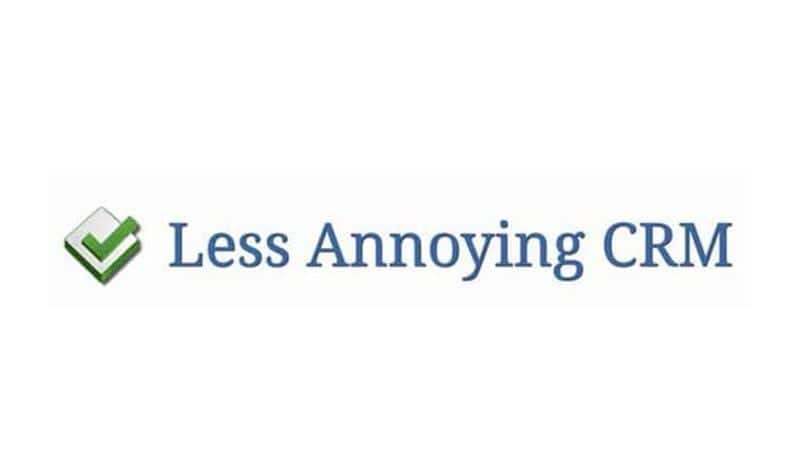 If you run a microbusiness and need a low cost, easy-to-setup CRM system, then the Less Annoying CRM is your best bet. Built specifically for small businesses, the Annoying CRM software doesn't come with complex and top-of-the-line features like other pricier CRM softwares. But its basic features does get the job done.
8. ReadyCloud
ReadyCloud is a cross-channel ecommerce CRM software solution. Unlike traditional CRMs, which serve as lead trackers and conversion tools, ReadyCloud is order-based and was designed just for online retailers.
It imports orders from different sales channels and marketplaces, creating instant customer profiles complete with order history, timeline, shipping and returns information.
ReadyCloud CRM also gives users customer-focused notes, color-coded calendar, events and task lists, robust reporting, profile tagging, email marketing, shipping profitability calendar and more.
It has an app store with Premium Plugins like ReadyShipper, a multi carrier shipping software solution, and ReadyReturns, an automated online product returns solution.
ReadyCloud CRM currently supports: Amazon, eBay, 3dcart, Shopify, BigCommerce, Magento, Mail Chimp and Constant Contact.
Depending on your business size, budget, and the critical sales and marketing requirements and goals of your business, the above are some of the best CRM software to incorporate in your business in 2023. Some other notable mentions include:
Pipedrive CRM
Nutshell CRM
Adsoup
FreshSales
SugarCRM
Related Topics
Paschal Okafor
is
NaijaTechGuide Team Lead
. The article
Best CRM Software for Small Business in 2023
was written by . The article was last modified:
January 8th, 2023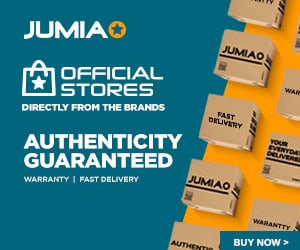 NaijaTechGuide may receive financial compensation for products/services purchased through affiliate links on this site. See
full Affiliate Disclosure Here