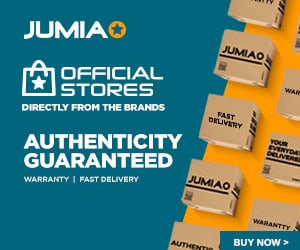 As an individual establishing their business online, you do all it takes to increase your sales. You create a website, a distinctive logo, and even set up a company blog to generate more leads. However, sales are still low, and the simple thought of not achieving your marketing goals can make you lose sleep at night.
You know something is missing from your efforts, but you are unsure of what it is. If you are also looking for help in turning prospects into actual customers, then this guide is for you.
Here, we share how you can use the power of emails to build up your list of audience and customers effectively. This can be done using email automation software like GetResponse  and Constant Contact.
What is Email Marketing?
Email marketing involves collecting email addresses of customers and subscribers with their permissions and sending them promotional newsletters regarding the company's product or service using email marketing tools like GetResponse  and Constant Contact. The process is repeated continuously with the goal to reach as many email subscribers as possible.
Why Email Marketing Strategy?
Despite the overwhelming response to social media marketing, email marketing remains to be one of the most influential ways to nurture leads and turn them into customers. Surprisingly, the method has an ROI of 4,300.
Additionally, 59% of B2B marketers prefer email as an active channel for revenue generation. In fact, 74% of consumers also prefer email to receive commercial communication while 66% of consumers admit to purchasing as a result of an email newsletter.
Simply put, email newsletters are beneficial and fall third as the most influential source of information for B2B audiences, behind recommendations from colleagues and industry experts.
Below is an easy to follow guide on how to start your email marketing campaign and send out your first newsletter.
The Complete Guide to Starting your Email Marketing Campaign
1. Seek Permission
Although it may seem like the majority of email users get annoyed by the plethora of emails they receive each day – in reality, 95% of them agree to find emails from brands to be useful.
However, we do not suggest sending out emails to every email address you can get your hands on. Sending emails without permission might risk customers unsubscribing or considering the email as spam.
Thus, it is recommended to leave a subscription form that encourages users to sign up for your email newsletter.
2. Have a Purpose
In most cases, interested individuals sign up for an email list because they want to stay informed about your product/service. The consumers want to be the first to find out about discounts, giveaways, and the latest addition to your product lineup and they can easily stay in the loop through the emails you send out to them.
On the other hand, some consumers sign up for your email list for informative tutorials, hacks, and guides. Whatever your specific reason for sending out the newsletter be, make sure you mention it in the subscription line.
3. Segment your List
Buzz feed is famous for creating content in most niches. However, they have one specific newsletter called "This week in Cats". As the name suggests, the newsletter is dedicated to cat lovers and contains informative content about cats. Even though the email marketing campaign by Buzz feed is significantly famous, the specific category of newsletter increases engagement with readers who are interested in reading about cats.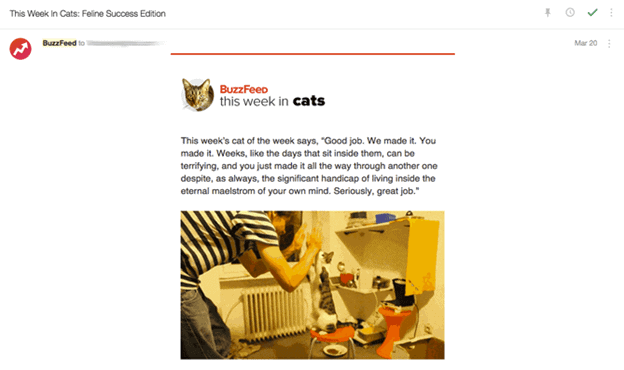 Therefore, it's a good idea to segment your list so you can send personalized content to your subscribers. For example, welcome emails to new subscribers are useful while sending out follow up emails to inactive users can also increase engagement.
4. Create Intriguing Content
According to Epsilon, 54% of emails are marketing content. However, your user might not be interested in hearing about your business all the time. For this reason, make sure you resist the urge to self-promote your business and create content that is useful and helpful for the user.
Take Ben & Jerry's for example. In their email newsletter, the ice-cream company offers the readers different recipes to make from ice cream as well as tips on how to avoid freezer burns. They also go beyond dairy-related information and include tidbits about cultural awareness.

As a rule of thumb, industry experts advise email newsletters to contain 90% informative and 10% promotional content. Balance the content so readers can receive relevant and timely information that keeps them engaged with your brand.
5. Create an Enticing Subject Line
Did you know that an average email user receives 121 emails per day? However, 33% of us decide to open these emails based on the subject line.
Make your subject line interesting and compelling. Whether you go for a short and to-the-point line or a long, query – the subject of your email should be compelling enough to encourage the users to open your email. Remember, all your email-marketing efforts will go down the drain if you the recipients discard your email without reading.
6. Remember to have a Good Concluding Paragraph
Just like the opening of your email, the conclusion also matters. Firstly, ensure that each of your emails ends with a call-to-action. A CTA can be anything from liking your social media page to purchasing your product/service and joining you at the store launch.
Additionally, add an email signature at the end of each newsletter. The signature should include the name of your brand, address, phone numbers, the CTA's, and an unsubscribe option for your readers. Click here for some of the best email signature examples.
7. Test your Efforts
Before hitting the send button, make sure to test your email strategy using A/B testing. Test your email on a small group from your list before engaging with the rest.
Another way to track your progress is to use email-tracking services such as Salesmate that allows business owners to manage their customer directory and assess their efforts.
8. Don't forget Mobile Phones
According to Litmus, mobile devices are used to open 48% of emails. Surprisingly, only 11% of emails are optimized for mobile phones. Additionally, 69% of mobile phone users delete emails that are not optimized to be open on their phones.
When creating your email newsletter, make sure to design your emails in such a way that readers can easily access them via both – mobile phones and desktop. If you fail to abide by the demands of customers, chances are your email might stay in their inbox for many days or get deleted without being opened.
Be persistent with your efforts
With this helpful guide, we hope that you can continue with your email marketing efforts with more determination. Email marketing is a profitable channel, and just like other tactics, it comes with its set of challenges and drawbacks. Continue with determination by keeping the tips mentioned above in mind to grow leads and get the results you wish to achieve.
As Lance Cummins says, "Getting your emails opened isn't the goal, getting your readers to take action is."
About the Author: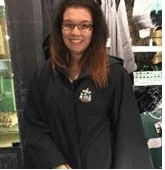 Alma Causey is a Freelance writer by day and sports fan by night. She writes about tech education and health related issues. Live simply, give generously, watch football and a technology lover.
Related Topics
Paschal Okafor
is
NaijaTechGuide Team Lead
. The article
Email Marketing for Newbies (A Complete Guide)
was written by . The article was last modified:
December 25th, 2022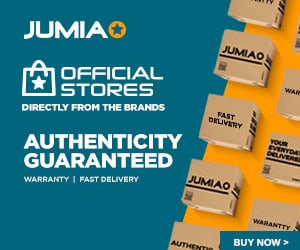 NaijaTechGuide may receive financial compensation for products/services purchased through affiliate links on this site. See
full Affiliate Disclosure Here