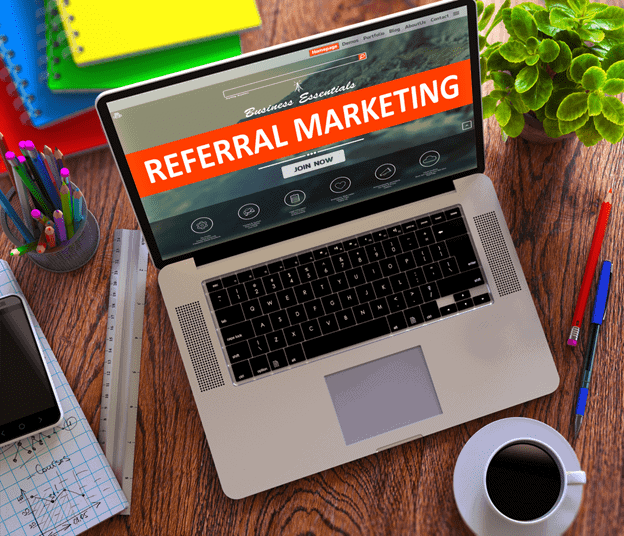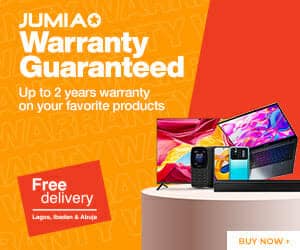 So you want to learn Referral Marketing? I got you covered. Today, I will talk about referral marketing and why you should do it.
I will also go through the whole setup process step-by-step and give you the best practices in referral marketing.
Are you ready? Let's dive in.
What is Referral Marketing?
Referral Marketing is a form of marketing where you let your customers do all the hard work of referring customers to your website. This can be a simple 'refer-a-friend' program in your website or it can be an affiliate marketing program where the business owner recruits affiliates to promote their products or services. In any case, both can be called 'referral marketing.
Why will other people promote your website for you? They will do this because of the incentive. Incentives don't need to be too complicated. Sometimes, a simple cash or percentage discount will do. You'll learn more about incentives as you learn about the referral marketing setup process.
The Power of Exponential Growth
What makes referral marketing so powerful is the power of exponential growth. Here's how it works. When customer A promotes the program to a friend (customer B), that person now has the power to promote as well. As more and more people learn about your business, your sales has the huge potential to grow as well.
Why Referral Marketing Works
Referral marketing works because it is the hottest among the marketing methods. What do I mean by that? Well, when you call a customer that hardly knows you or your brand, that is a cold lead. However, in referral marketing, marketing is done among people who are close to the customer (their family members and friends). Thus, their chance of acting on the referral is often higher.
Why Do Referral Marketing
From here, you are probably wondering why you should do referral marketing in your business. You may think that you are selling some unique products and it is not for you. But you'll really miss a lot of customers by not doing this. Here are some reasons why referral marketing works.
1. It Generates Real Leads for Your Business
Referral marketing is different from other forms of spammy marketing methods because it generates only real leads. If you have tried running a solo ad in another person's email list or you have done some social media marketing, you'll know that the leads are not always human.
This means that it is inevitable that you may get one or two spammy leads. But that is not the case in referral marketing. This is because it is only designed to recruit real customers into the system.
2. It is the Fastest Way to Grow a Business
Businesses use referral marketing for a reason. It just works.
PayPal is the biggest online payment processor. But it did not reach that from pure luck. It was a mixture of good technology and referral marketing. In fact, PayPal launched a referral campaign back when it was still a young business. They use to pay for everyone who signed up in the website.
Did they lose money? Yes. But PayPal was willing to lose all of that money in order to gain market dominance.
Fast forward to today, PayPal has managed to achieve its goal. It is now the first choice of online retailers for payment processing.
How to Setup a Customer Referral Program
Now that you know that a customer referral program is essential to your business, it is time to set one up. Here are the steps.   To see a success referral program, you can check out Hunting Bow Lab.  They are offering customers 20% commission for everything that is sent there way and it has been reported that they get 30% of all there sales from there referral program.
STEP 1: Know Your Market
A good referral marketing program starts with your market. Every segment of the market have different characteristics, interests and needs. Ideally, you'll want to target a segment of the market that has a pressing problem that they want to solve. Then, you'll provide an incentive that will solve that problem or meet their need.
Before we proceed with the incentive or the reward, let us look at some ways to know your market. One way is to explore the traffic of websites related to your products and services. In here, you can use websites like SimilarWeb and Google Analytics.
Why use SimilarWeb or Google Analytics? Well, these websites reveal more than just the influx of traffic in your website. It also looks at where the traffic came from and what they did in the website. This is a nice way to get a peek at who your customers are.
Another way to know more about customers is to have a survey. This can be given after the customer has bought an item from you. Aside from feedback, you can ask them some basic demographic information. This will help you get to know your market a little more.
STEP 2: Choose a Reward
A referral program will not be complete without a reward.
It is simply too hard to convince people to promote your business without getting anything in return. For this, you need some form of reward.
Don't worry. A reward doesn't need to be too expensive. In fact, it can be a simple discount code that your customers can use in their next purchase.
And if you have some products that you need to get rid of, you can give them away as freebies for every customer's purchase. If the number of products are limited, you can just indicate that in your website. You can put a phrase like 'Until Supplies Last' or anything similar.
STEP 3: Choose Who You'll Reward
Now that you have your reward, it is time to choose who you'll reward.
In a referral marketing program, there are two parties: the referrer and the friend.
As the business owner, you have the freedom to choose who to reward.
There are pros and cons for each.
If you choose to reward the referrer, they will be more excited to promote your program. This will encourage them to share your business in exchange for that reward.
If you choose to reward the friend, the friction to sign up for the friend will be significantly lower. You know that time when you have already invited someone but then they back down at the last minute simply because they have nothing to gain? This is the reason why you should also reward the friend.
In some business, the two-way path may be the best option. This is where you reward both parties (the referrer and the friend). This way, you get the benefits of both. The only downside of this approach is it is more expensive. You will need to have two rewards for every successful referral in your campaign.
STEP 4: Setup the Program
Once you have decided on the reward and who you'll reward, it is time to set up the program. For this, you need to decide on the following: the affiliate or referral marketing software, the design and the content. Here's the breakdown of each.
The Affiliate or Referral Marketing Software
Creating your own referral program from scratch can be scary if you don't have a programming background. Not only do you need to account the referred parties to their corresponding referrers, you also need to automatically assign points or rewards to your referrers. In some referral programs, they even host a contest for the customers with the most referrals. You can only do this if you have an affiliate or referral marketing software.
One of the best affiliate marketing software solutions to setup your affiliate program is OSI Affiliate Software. It allows you to easily set-up a referral marketing program without any coding knowledge.
The best part? It exceeds the needs of just assigning points to people who have referred customers to a website. Instead, it helps a business owner recruit an army of affiliates that can promote the website for the business owner. With this, it doesn't matter if the business owner doesn't do anything, the affiliates will do all the promotion for the business.
The Design
Design has now become more important than ever before. We live in an age where customers are highly visually oriented. This is the age of image-based social networks like Instagram and Pinterest and video websites like Youtube. With this comes the need for programs that have enticing designs.
Here's why you need to have a well designed referral marketing program.
First, a well-designed program suggests professionalism. It increases the credibility of your program and your business. Poor design is the most common reason why some customers avoid a website.
Second, it also entices people to share your program with other people. A program with a good design is worth sharing. You can even go another mile and append a custom image showcasing your reward to your customer's social media shares.
The Content
You should have sorted most of the parts of your referral marketing campaign by now. You should already know the reward and who you will reward. In this section, you need to transcribe all of your ideas into content. You need to let your customers know about the mechanics of your referral program so that they may join.
And if you want to mix content with promotion, you should also consider having a blog. This will let your business get more customers from search engine rankings or social shares. If you want, you can go another mile and try to have your content in other websites.
More about this in the promotion section.
STEP 5: Promote the Program
A referral marketing is dead if you don't promote it. Think about it. If you don't promote it, no one will know that the program exist. Referral program promotion is the most important step in the entire process. You need to get as many people into the program as possible. But this can only happen if you promote it.
Referral Marketing Best Practices
Fortunately, there are some techniques that you can use to successfully promote your referral program. Below are some of my most effective strategies.
Start in Social Media Websites
What's the easiest way to promote a referral marketing program? It's through social media. It is worth sharing because it is somewhat like a promo. By sharing the program, the referrer is able to get a reward.
This is an enticing offer to your target customers so you can promote it easily through social media. Social media promotion is interesting because it allows you to customize not only the demographic characteristics of your target market but also their interests. With this, you can target people who are already interested in your reward before you even promote your referral program.
Promote in Niche Websites
Another way to approach this is to look for websites that your target market is already reading. These are niche websites and they can range from blogs to online communities.
For example, the web design niche may be interested in a photo editing program. There are blogs that cater to this market such as Smashing Magazine. Then, there are also online communities for creatives like Deviantart and Etsy. So if you are selling a photo editing program, you may want to promote in these websites.
Get Influencers to Promote You
Influencer marketing is getting a ton of noise lately. Maybe it is because it is so effective.
Think about it. Influencer marketing is as simple as getting one person with a ton of followers to promote your product or service. In that promotion, you'll suddenly get an influx of followers and sales. It is that powerful.
To do this, you can just ask the influencers to promote your referral program. This works especially if the reward is valuable to the influencer's target market.
Conclusion
When it comes to marketing, it is important to remember the rule of 'quality over quantity'.
You have to remember that you are promoting your program to increase your sales. You are not merely doing it to increase your traffic or number of followers. With this, it is important to stay away from spammy tactics and stick with the strategies that generates real customers for your website.
Related Topics
Paschal Okafor
is
NaijaTechGuide Team Lead
. The article
How to Do Referral Marketing to Grow your Business
was written by . The article was last modified:
May 30th, 2022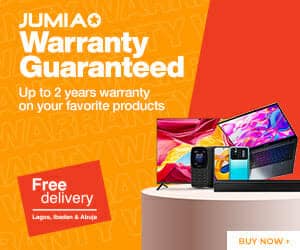 NaijaTechGuide may receive financial compensation for products/services purchased through affiliate links on this site. See
full Affiliate Disclosure Here