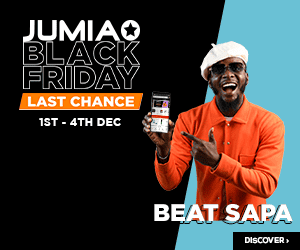 High school students often use their devices for purposes which are not related to the learning process. This fact provoked public debate on whether smartphones should be allowed in schools.
French MPs even passed a law prohibiting mobile devices in primary and elementary schools. Similar measures have been taken in some US states, as well as in Great Britain and Slovenia. In the German Federal State of Bavaria, a law that prevents schoolchildren from bringing gadgets into the classroom has been in effect since the early 2000s.
A study conducted by Japanese scientists revealed that dependence on smartphones creates many problems for students, such as mediocre socialization, inability to use oral speech for communication, and study backlogs.
Because other countries of the world are facing a similar situation, the initiative to ban smartphones in schools comes from both teachers and parents. However, discussions about the feasibility of such harsh restrictions are continuing in many countries to this day.
The Pros
Some experts claim that the use of smartphones in schools can be beneficial. Today's children are growing up in a world of gadgets, and it is imperative for them to stay in touch with their friends, scroll through their news feed, and chat in messengers.
They often use smartphones in class to search for unfamiliar words or useful information. If that doesn't work, their only remaining option is a custom writing service online.
Even in the pre-smartphone era, students always managed to find a way to entertain themselves in a boring class.
Some experts believe that simply banning gadgets will not solve the problem. According to them, the school system and g educational programs require a complete overhaul. They suggest removing some subjects from school curricula altogether because young students find them uninteresting and boring.
Their point is that preventing children from using gadgets makes no sense. Instead, they should be allowed to bring them to school and use outside the class time.
Knowing that their kid has a mobile phone with them, their parents will have fewer reasons to worry. We all know that the situation in schools is not always safe.
Take, for instance, a recent shooting at a high school in Florida which left 17 students dead. Having learned about that tragedy, the mayor of New York lifted, the ban on smartphones in schools that had been in place there since 2006
The Cons
A recent study conducted by American scientists showed that gadgets negatively affect the academic performance of high school and college students.
Today, even the most diligent of them are being constantly distracted by their gadgets in class. The study has also found that students can do better in the classroom without their devices.
A considerable number of young people who always carry their smartphones, tablets, and laptops with them tend to underperform in school.
Although the use of mobile devices can negatively affect a young person's ability to learn, communicate, and evaluate different situations, the number of students playing games or chatting on social networks in class is growing.
Scientists from the University of Michigan found that students with different IQ levels do much worse in school if they read the news, send emails, or post stuff on social networks.
However, previous studies demonstrated that young people with higher IQs tend to cope better with multitasking and information filtering. The Internet forces people to multitask, and as a result, they become increasingly addicted to it. Therefore, students who do not use gadgets are more involved in the learning process than those who are constantly distracted by smartphones and laptops.
Yes, gadgets badly affect students' learning abilities causing them to deteriorate rapidly. But, modern technology does a lot of things for students — both good and bad.
Since Wikipedia and Google replaced printed books, libraries in schools and universities have had hardly any visitors. Spellcheckers in mobile applications contribute to a decrease in the level of literacy. All this causes parents to limit their children's time on the Internet by taking away their gadgets while they do their homework.
Banning Gadgets or Teaching Using Them Wisely?
Prohibiting the use of smartphones seems like an option, but simply banning gadgets will not make young people understand the importance of education.
Teachers should show their students how to use their devices wisely. Why not make smartphones part of the learning process and use them for finding relevant information, for example?
Of course, it is vital to introduce rules regarding the use of gadgets in the classroom. For instance, these devices can be used only at a particular time and for a specific purpose, such as searching for information, watching a presentation, making calculations, etc.
Unlike the banning of gadgets, it will foster mutual understanding between teachers and students and help the youth develop self-control and responsibility.
Related Topics
Paschal Okafor
is
NaijaTechGuide Team Lead
. The article
Pros and Cons of Using Gadgets in Educational Institutions
was written by . The article was last modified:
February 20th, 2019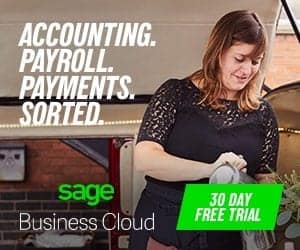 NaijaTechGuide may receive financial compensation for products/services purchased through affiliate links on this site. See
full Affiliate Disclosure Here