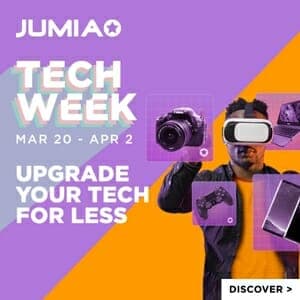 Social media marketing has become one of the most important and must-have strategies for any business. From targeting audience to gaining leads, social media platforms plays a big role. And when it comes to LinkedIn, most people get confused about what should they share on LinkedIn and how can they manage their company page.
Here are some of the proven tips that help you keep your company page strong and promote your business on LinkedIn to a wide audience.
1. Post External and Internal Content
When you publish content on LinkedIn, make sure there is a balance of both internal and external content on your page.
Though there are many good practices to achieve this balance, still try to figure out on your own: experiment, analyze, and determine what works best for you. Take help from the proven strategies, just don't follow it completely.
2. Use the 4-1-1 Rule to Maintain the right Content Posting Frequency
You might have heard about this 4-1-1 rule when seeking information. This rule states that if you share one content piece about yourself or your business/company, share one update from any other source, and share 4 content pieces written by others.
This way, you can keep your feed centered for your target audience needs, not a monotonous place where your page only talks about the company and its business.
In short, for every post, you share about yourself and link to one of your blogs, share 4-5 helpful, valuable post around the web.
3. Share the work your Company has Done
When you publish a new blog on your company's website, share it on your LinkedIn profile as well. As discussed above, share both types of post: generic as well as brand-specific updates. Moreover, while publishing, ensure that the title, image, and description of the blog are proper.
4. Include Rich Media
LinkedIn gives you an opportunity to showcase your services in the form of rich media: images and videos along with the text. It will make you stand out from the competitions.
It is evident from the LinkedIn figures posts that contain images get 98% more comments.
If you post videos about your services and offerings on youtube then try linking those videos from LinkedIn. On other social media platforms, you need to upload the native videos with autoplay option, whereas on LinkedIn, videos can be played automatically in the users' news feed, and has the potential to generate 75% higher share rate.
5. Incorporate LinkedIn Ads
With the LinkedIn ads, you can aware your network about the professional interests, skills, and associations. It means LinkedIn provides you an opportunity to reach your specific audience with a laser-focused strategy.
There are multiple self-service advertising solutions of LinkedIn, such as:
1. Sponsored Content:
It will amplify your content and help you reach a wider audience base than you could do organically, and also attract new users to check out your company page.
2. Text Ads:
This type of ads is either CPM or pay-per-click that appear mostly everywhere in LinkedIn, such as homepage, Group pages, profile pages, search result pages, and so on.
3. Sponsored InMail:
It lets you send personalized messages/ads to the inbox of LinkedIn Members. These messages will only be delivered when the user is active, increases the chances to get noticed.
6. Ask your Employees to connect with your Company Page on LinkedIn
In order to grow your audience on LInkedIn, encourage your employees and colleagues to connect with your company page. As compared to the number of followers on the company page, employees have around 10% more first-degree connections.
Moreover, companies with a solid employee advocacy program are 58% more likely to attract high-quality users and 20% more likely to retain those users.
By adding employees as followers on your company page, you can explore their networks and reach a large user base. Encourage your employees to mention their position at the company in their LinkedIn profile.
7. Take advantage of LinkedIn Groups
Being an active member of 2-3 LinkedIn Groups can help you network with many other businesses and professionals in the same field as yours, especially with those people who are a bit far reach for you, like other than your colleagues, employers, and classmates. Participate in a group discussion to attract views to your page.
8. Try Showcase Pages
Showcase pages work like a subdomain of a company page. It will allow you to spotlight specialized areas of your business, such as an ongoing initiative or a particular service you want to show.
LinkedIn members have the option to follow multiple spotlight pages if they find something that caught their attention and wants to know a specific aspect of your business. At maximum, you can create 10 showcase pages, and if needed more, you have to submit a request on LinkedIn.
9. Use Multi-language Tools
In order to have customers or retain the existing ones in countries where English isn't a primary language, seems a difficult task. But on LinkedIn, you have the option to create company description in 20 languages.
The description will appear based on the user's language preferences, i.e. while viewing the network, what language setting they have chosen.
You also have an option to show your company name, updates, and content in different languages. In this way, you can build credibility with the international members of LinkedIn across the globe, showing you work with them keeping their needs and preferences first.
10. Understand the LinkedIn Algorithm
Most of the social media platforms keep their working algorithm hidden, whereas LinkedIn provide enough information to understand how it works
Here's how the LinkedIn algorithm works.
LinkedIn has a bot that evaluates the content, whether it is low-quality, spam, or clear. It simply means the quality of your content is important as you definitely want to rank for a targeted query.
The algorithm also checks how much user engagement your post is getting. Is your post strong enough to get likes, comments, or shares? Are users hiding the post from their feed?
Along with the quality of content, the algorithm also checks for relevancy. While publishing a post, make sure that it is relevant for your targeted audience and they get engaged with it rather than hiding it.
This algorithm also looks for the credibility and spam based on your account and network quality. Hence it is important that users get engaged with your post.
LinkedIn has human editors who review published content and determine whether it is worth displaying or boosting.
11. Learn from LinkedIn Analytics
You can see your company page Analytics on LinkedIn: how it is performing, whether it is getting user engagement, and so on.
With the LinkedIn Analytics, you are able to get data about page followers, post clicks, inquiries, leads, engagement, number of event registrants.
By keeping a close watch on such data, you can improve the quality of your company page.
12. Writing Company Updates Wisely
Now, you might have a clear picture of what type of content will help reach your audience, but it is also important to introduce your content properly. One post is one opportunity for you to personally reach your targeted audience. So, you should use it wisely
Below mentioned are some tips to announce an update effectively
Keep the announcement up to 150 characters
Make it appealing
You can shorten given URL with any tool and include it in the post
Give a proper and clear call-to-action, it can be visiting your website, filling out a form, or book a seat.
Add tracking code to your link. It gives you exact address from where your traffic is coming. If you use Google Analytics then all you need to do is to embed UTM parameters in your URL.
13. Speak Directly to Prospects
In most of the cases, company description is the first thing people check to know more about a company. Where there is someone looking for a job, or a vendor who want a partnership with you, or a potential customer interested in your business, it is necessary to capture their attention immediately with the first thing they search or interact with: company description.
Instead of copy and paste your company description from your 'About Us' section, write something that will help you convey your customers about the services you provide and how you helped your clients in a short, attractive way. Write a description in such a way that it let you directly talk to your customers and targeted audience.
Conclusion
LinkedIn is an excellent platform to reach a large user base and drive immense traffic to the website. Do experiment with your company page with a mix of various strategies mentioned above and track the progress with LinkedIn Analytics and determine what works best for you.
Author Bio: Ritesh Patil is the co-founder of Mobisoft Infotech, leading healthcare mobile app development company in India, USA. He's an avid blogger, loves innovation, and writes on diverse healthcare application areas. He works with skilled digital health app developers that has delivered innovative mobile applications. He believes in sharing knowledge and has leaned concentration on startups.
LinkedIn-https://www.linkedin.com/in/ritesh-patil-42051a19
Twitter-https://twitter.com/ritesh_patil
Related Topics
Paschal Okafor
is
NaijaTechGuide Team Lead
. The article
13 Simple Tips to improve your Company Page on LinkedIn
was written by . The article was last modified:
February 10th, 2022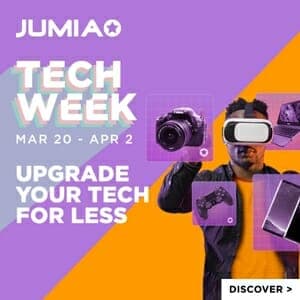 NaijaTechGuide may receive financial compensation for products/services purchased through affiliate links on this site. See
full Affiliate Disclosure Here