It's easier than ever to set up online presence for your business these days as online promotions and broadcasting are easy and inexpensive when done through social media platforms. Almost all businesses have started business marketing on different social media platforms.
Choosing Instagram Marketing works well because it is super effective in making your goals come true within a small duration time.
Making Instagram your marketing platform will help you grow your brand's awareness and generates new leads. Instagram being a photo-based social media platform is more than just fun. People enjoy the visuals, whether they are in the form of an image or a video.
Promotion on Instagram is done initially by buying the followers and views to build up the awareness among the people. The trend to buy Instagram views is so common that a lot of brands, small or large, are getting taking advantage of the opportunity.
As a brand owner, whether a beginner or a pro, you would love to learn how to use the best Instagram tricks to drive big results for your business. Following are 5 tips that will help you in your quest to gain a large number of good quality followers.
1. Improve your Online Profile:
Your online profile acts as the online calling card to your targeted audience and or else it will give a cold impression to them. Your profile is a valuable piece of marketing space that you can constantly change according to your needs, from time to time.
Make it a practice to update your profile regularly to make your followers trust you and build a satisfactory feeling in them that you are actually doing your best to get them updated as well.
2. Take Advantage of Apps:
Choosing social media as your promoting platform demands a lot of hard work, attention and some time. It's important to be active and responsive to be on the top of the lists.
There are a lot of apps that really help you in managing the online communication and attract a lot of traffic towards your profile.
Echofon is an app that reminds you of the unread messages, mentions, and notifications.

HootSuite helps you in keeping your work easy and you can control all of your social media platforms from one website.
3. Work to Create more Content:
If you want to get the most loyal and long lasting followers, pay attention to sharing the good quality content and work on making useful connections with them.
Make it standard practice of writing a content that will further let you engage in online discussions with your followers and get their opinion as well. This will give a good impression to your followers and they will trust your products. This also makes them interested in the content you post and ultimately in your products.
- Advertisement -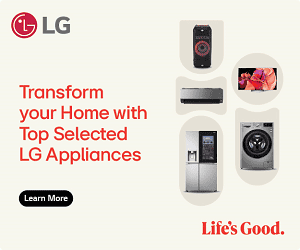 4. Find your Targeted Audiences:
Looking for the right audience that will enable your business grow well is a proactive method to think when marketing on Instagram. There are some specific groups that you should reach out to in-order to get the most of your followers. They are,
Influencers, leaders,

Your partners and suppliers

Bloggers and writers and journalists
5. Improve your Customer Service:
This shows the completion of your commitment to your followers. You can encourage feedback, especially complaints. Always pay proper attention to any customer / follower suggested points to improve your services. Monitor your progress regularly and look up for the reviews of your business on social media.
Related Topics
Paschal Okafor
is
NaijaTechGuide Team Lead
. The article
Instagram Marketing Tips to Raise your Business Game
was written by . The article was last modified:
March 11th, 2021