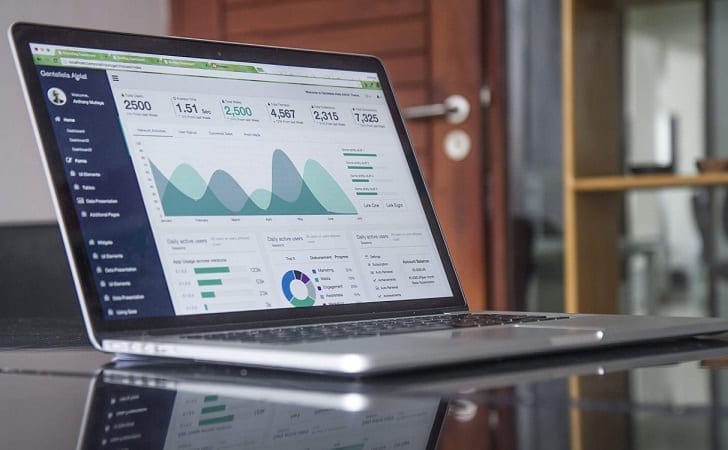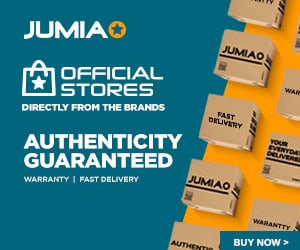 Affiliate marketing is the best way to make money while you're asleep. All you need to do is sign-up for affiliate marketing programs from top sellers, create links for products you wish to sell and post on your website or blog.
As any affiliate marketer would know, you'll get between two percent and 24 percent commissions on what you sell through your affiliate links. Some companies even pay you 50% to 100% affiliate commission. This mainly depends on the product and Affiliate program you choose.
However, every affiliate marketer loves to get more money through sales. That's possible if you utilize some of the best tools for affiliate marketing. Understandably, there are countless tools and resources available online.
Hence, the problem lies in selecting the best tools. Here's my curated list of best nine tools every affiliate marketer should have.
Nine Best Tools for Affiliate Marketers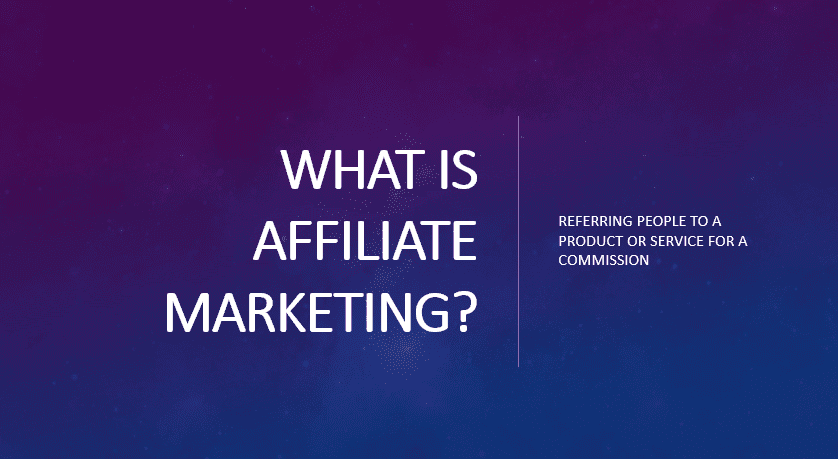 I've chosen these tools depending upon various features. These tools will directly and indirectly help you boost sales while increasing visitors to your website.
1. SEMRush
SEMRush is a powerful SEO tool that helps you analyze your competition. It also enables you get useful insight about your website. If you use a blog for your affiliate marketing or drive traffic to your landing page via SEO, this tool is indispensable.
It has many great features, such as tracking rankings for keywords in the search engines and providing insight into backlinks, social media shares, and more.
SEMRush provides excellent information on how to improve your sites ranking in Google by allowing you to see what pages are currently ranking well in search results. They also provide information about which sites are linking to yours. This is a great tool for affiliate marketers.
2. GetResponse
GetResponse has everything you need for successful email campaigns at your fingertips: powerful campaign builder, unlimited web forms, autoresponders, A/B testing tools, responsive design templates and more. This clearly makes it one of the best tools for affiliate marketers.
Email marketing can be a great way to keep in touch with customers while promoting new products or services. It is a very effective way to communicate with customers, share updates and promotions, and promote products.
GetResponse also boasts of handy Marketing Automation tools sales funnels and landing pages.
3. LeadPages
Leadpages is a landing page builder that provides you with the tools to create professional looking, high converting landing pages. They have all of the features for capturing leads, including lead capture forms and thank-you pages.
It offers an easy drag-and-drop editor so you can quickly build your landing page without any coding knowledge. You can also use LeadPages to create mobile responsive landing pages so they look great on any device or screen size.
Leadpages offers many templates which are completely customizable, so you can choose the best one for your needs. You'll find templates designed specifically for lead generation, sales funnels, webinars, and more.
4. Fiverr
Fiverr is a site where you can find freelancers for any number of tasks. You can hire someone to do anything from writing an article to designing your website. There are different levels of service and the price varies depending on what you're looking for.
If you are too busy or lack the skills to perform any of tasks required to build a successful affiliate marketing business, Fiverr is a good place to find skilled freelancers who can help you out for a fee.
With Fiverr you can outsource the tasks you don't enjoy doing and concentrate on the actual tasks that bring you money. It is no doubt one of the best tools in the arsenal of an affiliate marketer.
5. Ahrefs
Ahrefs is a must-have tool for every digital marketer. It's a paid resource, meaning you'll have to buy this tool. You can subscribe for Ahrefs either on monthly or annual basis. However, a free, trail version with limited features is also available for seven days.
Using Ahrefs, you can find opportunities to provide backlinks for your website, identify affiliate links that are no longer functional, keep tabs on backlinks and other vital metrics of competitors while helping you identify keywords that can boost own website.
This is a competitor to SEMRush. You can read Ahrefs vs SEMRush to see how the two tools stack up against each other.
6. OptinMonster
Very often, prospective customers leave or bounce off your website without completing a purchase for any reason.
OptinMonster can help and reduce this bounce rate. It engages visitors to your website just as they're about to leave. It provides that vital last second engagement of clients.
OptinMonster has several other functions too, depending upon what stuff you're promoting as affiliate marketer. It helps you target a specific product or service to select clientele based on demographics, location or ethnicity by identifying proper audiences.
Furthermore, you can also launch instant campaigns using OptinMonster. And to top it up, OptinMonster works wonders when you integrate it with Mailchimp and AffiliateRoyale tools.
7. WeCanTrack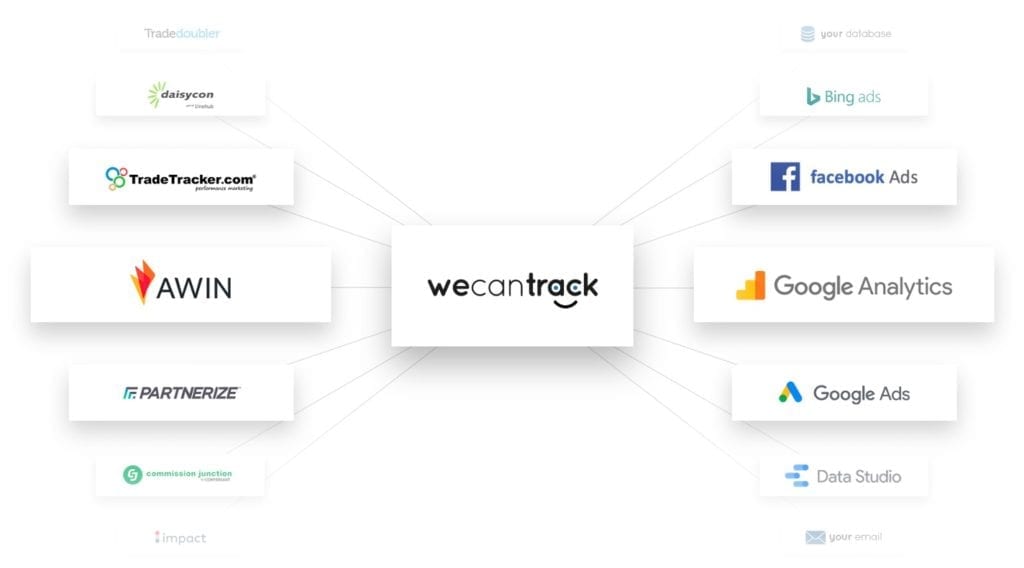 WeCanTrack is a data attribution company that helps affiliate marketers and companies track and attribute conversions. The conversion tracking platform provides the necessary tools to measure, analyze and optimize performance of digital marketing campaigns.
The tool provides information about the conversions of various products and services, such as how many people buy a specific product after seeing an advertisement on Facebook or how many people buy a specific service because they saw it in their email inbox.
WeCanTrack collects this data through its proprietary analytics platform which analyzes customer behavior across all channels to help businesses understand what customers are doing and why.
8. Yoast SEO
Of course you'll know that Search Engine Optimization is vital for your affiliate website. And you'll have tools for that as well. So where does Yoast SEO fit in?
Yoast SEO has several features other than SEO. Maybe you know that Google has certain specifications for pushing your article or affiliate links on top.
Yoast SEO helps you plug any loopholes that could be pushing your articles and affiliate links down by showing certain metrics. These include length of sentences and paragraphs, ease of reading, transition words and others.
When you create an article or blog that conforms to Yoast SEO standards, you stand better chances of your website being viewed by more people.
9. Everflow
Another excellent app for affiliate marketers is Everflow. It provides affiliate marketers a one-stop solution to manage affiliates, partners and influencers, if you're using any.
Everflow also provides an analytics and tracking platform. This enables you to track performance on paid channels and analyse data very quickly. Hence, Everflow is useful to decide your next marketing strategy.
Everflow is based on Google Cloud. Hence, it can process millions of clicks instantly. Therefore, you and the customer don't lose any time on delays or order processing. It provides in-platform capabilities to contact your affiliate partners through email and other channels.
10. Keyword Spy
Keyword Spy also ranks on my list of best tools that every affiliate marketer should have. As the name suggests, it allows you to actually spy on your business rivals.
You can learn a lot of things about your competitors in the business such as their Pay Per Click rate and organic traffic campaigns. Such data is available from Keyword Spy rather quickly. It enables you to know which keywords to target and types of ads to create to convert traffic into customers.
With Keyword Spy you can learn a lot about the types of keywords that other affiliate marketers in your area and abroad are using. You also get to know related words, phrases and sentences that others use to drive traffic. Hence, you can blend them on your affiliate campaigns.
11. Mailchimp
As the name suggests, Mailchimp is an email tool that helps you store and reach up to 2,000 email addresses for free. There's a nominal fee if you'll be reaching more than 2,000 people.
However, Mailchimp helps you send affiliate marketing links and update customers about latest products and services, reviews, discounts and campaigns, among other things.
Reaching customers is the key to any affiliate marketer's success. Mailchimp helps you reach large audiences faster than most other email tools.
12. Adplexity
AdPlexity enables you to create native, mobile and desktop ad campaigns and also functions as an instant market research tool. Therefore, you get loads of information almost instantly. This info is useful while launching an affiliate campaign.
Adplexity helps your market research by scouting various search engines and find advertisements that match your affiliate marketing campaigns.
Adplexity also works with some degree of Artificial Intelligence. Hence, you can conduct Internet searches and track what competitors are doing quite easily.
It's capable of creating keyword and product search by copying human intelligence. Its anonymity proxy allows you to cover your IP address and view ads in other countries. You also get lots of insights on competitor campaigns.
13. Ambassador
Visual editor, automated workflow, integration with apps and other affiliate marketing tools are some salient features of Ambassador.
It comes with an interactive interface that allows you to easily perform various affiliate marketing activities such as management, maintaining records and communicating with affiliate partners.
Additionally, you can identify markets, find micro-influencers in a specific zone and analyse effectiveness of your affiliate marketing campaign.
The brand Ambassador aptly suits this tool. It helps you actually become an ambassador for the brand which you're representing as affiliate marketer.
14. Voluum
Voluum is performance marketing analytics software for affiliate marketers. In fact, it's one of the best tools any affiliate marketer should have.
Voluum enables you to manage and  optimize all paid and organic traffic from a single platform that it provides. It's features are very simple to use for any affiliate marketer.
Additionally, Voluum also has Artificial Intelligence based features. This provides automatic optimization of your traffic. Furthermore, you can easily connect with your teams for maximizing traffic and sales.
Voluum has enhanced security. Hence, your data doesn't fall to hackers. It allows you to run various campaigns simultaneously.
In Conclusion
Any affiliate marketer will testify, it's not easy to make money despite having superior website and high quality affiliate links. The affiliate marketing industry is rife with competitors. Hence, using these tools provides a better chance of converting website readers into real customers.
Related Topics
Paschal Okafor
is
NaijaTechGuide Team Lead
. The article
14 Best Tools Every Affiliate Marketer Should Have
was written by . The article was last modified:
September 27th, 2021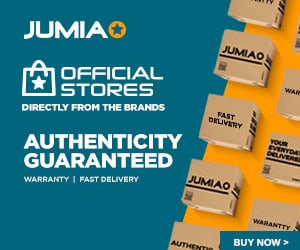 NaijaTechGuide may receive financial compensation for products/services purchased through affiliate links on this site. See
full Affiliate Disclosure Here