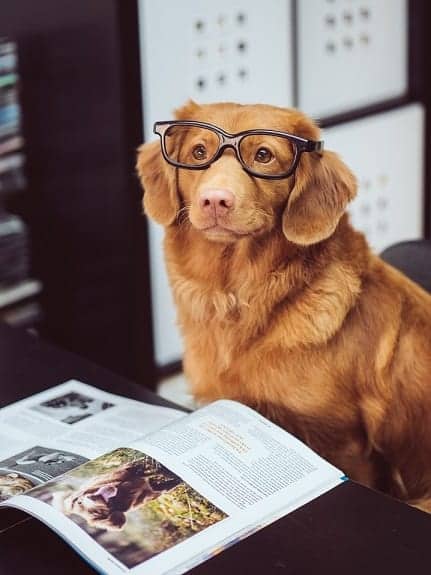 Your home has likely gone high-tech with virtual assistance devices that can recite a recipe, play your favorite song or even control the temperature with a voice prompt. Smart home tech have useful features that provide comfort and convenience with ease of use, even for the most technology-challenged amongst us.
One of the worst parts about being a pet owner is leaving your pet home alone while you work to maintain their lavish lifestyle of sleeping all day.
There are just as many smart tech products geared toward pets as there are for people. Your dog may not need a weather update, but they may enjoy the mysterious machine that tosses treats at them or refill their water bowl after they slop it all over the floor with their paws.
Smart Tech Provides Comfort and Convenience for Pet Owners
The pet industry is a booming business. The innovation of device applications to find pet sitters, local pet-friendly hotspots and even an app to translate your language into 'woofs' your dog can understand has led to even smarter tech for the homes of pet owners.
With a market saturated with smart home technology, it can be difficult to wade through to find ones that most benefit your home. A complete guide of the most useful smart home tech for pet owners includes these ten items.
1. Smart Feeder
Many pet owners let their pets 'free-range' kibble by leaving the food available 24/7. Unless you have a pet who is on a strict diet or one that is a voracious eater, a smart feeder may be right for your home.
The automatic feeders use gravity to replenish the bowl once it reaches a certain level. Many dog owners find themselves worried about the quality of kibble after a wide-reaching warning went viral on social media. Therefore, a few cups of the best quality organic dog food might be better for your four-legged friend.
2. Pet Cameras
Who among pet owners hasn't wonder what their pet is up to at any given moment throughout the day? Your boss may object to a constant Livestream of your pet playing on your work screen.
However, pet cameras offer a birds-eye view of any mischief your pup or cat creates.
Pet cameras can be programmed to send alerts to your phone if it detects trouble with your pet. Along with a few other devices on the list, your home will be safe and secure for your pet while you are away from home.
3. Smart Pet Door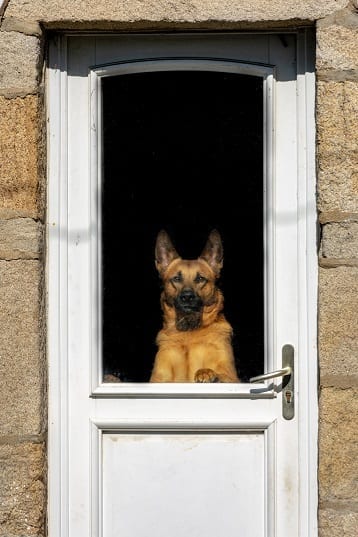 Pet doors are convenient ways to let your pets outside to do their business throughout the day. However, many homeowners are fearful of leaving any potential access to their home open while they aren't home.
Smart pet doors are the perfect compromise. The door is activated to open or close by a key attached to your pet's collar. Only the key fob can cause the door to open. Allow your pet the freedom to roam without the worry of intruders.
4. Treat Dispenser
Have you ever wanted to give your pet a treat for being a good boy or a good girl when you're not home? Now you can with robotic treat dispensers.
Automatic treat dispensers can dispense treats on a pre-set schedule or you can activate it randomly through a phone app.
The treat dispensers are often used in conjunction with pet cameras and microphones to communicate with your pet. Not all pets are perfect angels when left home alone.
If you see your pet getting into trouble on the camera, you can issue a verbal correction through the camera and then dispense a treat when the behaviour stops.
5. Automatic Water Dish
Unlike food, which some pets are only given at specific hours, most pets need free access to water at all times. However, constantly checking the water level in a bowl and refilling it several times a day can be a hassle.
Automatic pet waterers work the same as the automatic feeders – gravity brings water down into the bowl until the lever is activated to indicate the bowl is full.
Puppies or other young pets that have access to the water throughout the night may cause potty accidents in the house.
6. Pet Motion Detectors
Many people have had the embarrassing problem of their pet setting off the home's motion detectors, tripping the alarm.
As a result, companies have created pet-friendly motion detectors that sense the heat of the animal, making the detectors immune to the pet's presence.
Other types of pet motion detectors act as a deterrent for pets climbing on furniture or other restricted areas. A spray or loud noise is activated when your pet enters the no-go zone.
One type of pet motion detector keeps your home safe while the other keeps your new leather couch scratch-free.
7. Activity Trackers
As more people are staying indoors binging television shows, obesity in pets is on the rise. It's not surprising, then, that an activity tracker for pets is the latest trend in smart tech.
An activity tracker allows owners to know if their pets are sleeping all day or getting at least a moderate amount of exercise.
Furthermore, activity trackers can be helpful in detecting a pet's medical problems, such as decreased heart rate or difficulty breathing.
The device attaches to your pet's collar and can be helpful for tracking your pet's fitness progress.
8. Smart Thermostats
Most people adjust the thermostat to work less when they aren't home. However, extreme hot and cold can make your pet uncomfortable. Smart thermostats allow homeowners to adjust the temperatures in the home remotely.
This gadget is incredibly useful if you're stuck at work later than planned or an unexpected weather event occurs.
Smart thermostats benefit not only the pets, but also reduces a home's carbon footprint and lowers the electric bill.
9. GPS Collar
If you're on social media, you've undoubtedly seen your fair share of lost dog announcements.
Microchips are a great resource for finding a lost pet's owners, but the microchip only works if the pet is found and taken to a veterinarian to scan for the chip.
A GPS collar can track a lost dog in real-time and quickly reunite the lost dog with its owner before tragedy strikes. Some activity trackers include GPS tracking, but some owners may not find the activity tracker part useful.
10. Pet DNA Tests
Pet DNA tests aren't technically smart tech, but they are extremely popular right now. Pet owners who rescue or adopt their pets from shelters likely don't know the pet's heritage or even breed.
If you've always wondered about your pet's background, Pet DNA tests are an affordable and simple way to find out. They also make great holiday gifts.
Automation is the Future for Homes
Pet owners spend a lot of time thinking about their pets. Smart home tech can give pet owners a glimpse into their pet's daily life and ease the ache of missing them.
Some smart tech products, such as pet doors and automatic feeders, can give pets independence and self-reliance when they are home alone.
The best thing smart technology gives pet owners is a sense of security knowing their pets are safe at home, even if they're alone.
The purpose of smart tech in the home is to provide greater convenience for busy people. Owning a pet can be a time-consuming activity. The smart home tech devices can ease the time crunch and give owners more quality time with their pets.
Author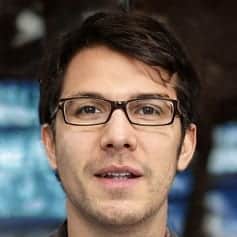 Leo Wilson graduated from a university major in animal health and behavior. He had over a decade of experience working in the pet industry and has contributed many dogs and pet-related articles to several websites before he decided to start sharing his knowledge on his own blog. And when he is not busy working, he and his wonderful wife love spending time at home with their 3 dogs and 2 cats.
Related Topics
Paschal Okafor
is
NaijaTechGuide Team Lead
. The article
The Complete Guide to Smart Home Tech for Pets
was written by . The article was last modified:
July 13th, 2021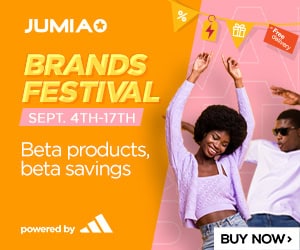 NaijaTechGuide may receive financial compensation for products/services purchased through affiliate links on this site. See
full Affiliate Disclosure Here