Life is about living, not just surviving. And living life to its fullest is not possible with financial stability looming over your head. Are you constantly worried about money?
Money struggles can strain relationships, adversely impact health and cause severe stress. And if you don't have much of it to begin with, seeing the light at the end of the tunnel can seem impossible.
Unless you receive an unexpected inheritance or win the lottery, you must take active steps to improve your situation. Whether you're fresh out of college or a young single parent, our expert guide will help you build a secure financial future. Let's get started.
1. Understand your Finances
Many people tend to take it day-by-day without having an understanding of the overall picture. When it comes to finances, you are responsible for creating your own destiny.
You should be aware of what you're earning, how much and where you're spending and how much you're saving. This will help you set realistic financial goals for the future.
2. Work on a Budget
Hoping to improve your finances without a budget is shooting a shot in the dark. Create a budget to give yourself a monthly guide for spending and saving. You're likely to take it more seriously if you write it down.
On the other hand, if that seems like too much work, you can download budgeting apps. These make budgeting easy and convenient.
3. Find a Balance
Just because you're trying to stick to a budget, doesn't mean you can't indulge once in a while. You shouldn't deny yourself the simple pleasures of life, what's the fun in that?
That being said, you should know where to draw the line. Avoid going overboard and spending more than what you're earning in the name of being young and having fun.
4. Invest in yourself
You are the biggest asset for your financial future. That's why it's imperative to invest in yourself. Take proactive measures to improve your skillset and stay curious.
In addition to this, prioritise your mental and physical well being. Curate a lifestyle that includes nutritious meals and regular exercising.
- Advertisement -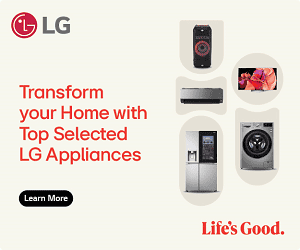 5. Keep up with bill payments
Whether you don't have a credit score or have a poor credit score, it's crucial to work on it. The credit score determines your future ability to borrow. Lenders demand a good credit score to decide how much you can borrow and at what interest rate.
Therefore, you should be on top of your bill payments and debt repayments. If you're struggling to pay your bills on time, get in touch with Mulah for hassle-free short-term loans.
6. Focus on Repaying Debt
Your financial stability will continue to hang on by a thread if you're drowned in debt. If you have a lot of debt, your focus should be on repaying it as soon as possible. This would require you to increase your earnings and cut down expenses.
Once you're out of debt, make smart financial choices to never end up in that situation again.
7. Create an Emergency Fund
A financial crisis can come out of nowhere and you should be prepared for it. Set up an emergency fund that is strictly for emergencies. And no, by that we don't mean fashion emergencies.
When you're going through a rough patch, an emergency fund will serve as your safety net and save you from taking out loans.
8. Set Financial Goals
It's always advised to set short-term and long-term goals that will encourage you to stick to your financial plan. Whether you want to repay your student loan within two years or save up for a car, work towards achieving financial goals.
9. Invest Wisely
Your money isn't doing much sitting in a savings account. From shares to mutual funds, there are several ways to invest your money. When your savings has the potential to earn more money, why not make the most of it?
10. Curb Impulse Decisions
Whether you have a tendency to indulge in frequent retail therapy or make impulse purchases, you need to curb these urges. All your hard work will amount to nothing if you blow it all off on one shopping trip.
11. Find Better Opportunities
While money shouldn't be the sole motivator to work, it's not something you can overlook. If you feel like you're underpaid, you should look for better job opportunities to match your earning potential.
12. Check your Attitude
There's really no point in constantly complaining but not doing anything to improve your situation.
A positive attitude goes a long way. Take solace in the fact that your consistent efforts will pay off eventually and you'll be in a better financial position.
The Bottom Line
Working towards a dependable financial future by no means implies depriving your present self. It's all about being smart with money in a way that benefits both your present and future life.
Related Topics
Paschal Okafor
is
NaijaTechGuide Team Lead
. The article
12 Expert Tips for Building a Secure Financial Future
was written by . The article was last modified:
February 12th, 2022