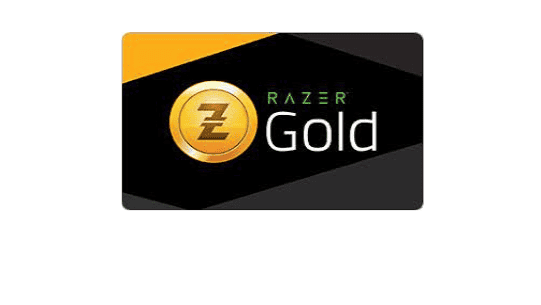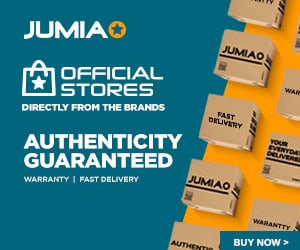 Razer Inc. is a popular international store providing gaming services and hardware to customers.
Razer Gold is widely used by gamers around the world as a virtual currency for games and entertainment programs. Razer Gold can be used to buy games and in-game items to have access to a lot of goodies which include access to exclusive game offers and Razer Silver.
Are you a Razer Gold gift card holder but not sure how to make money out of it? This article is for you. I will guide you on how to sell Razer Gold gift cards instantly in Nigeria.
Nosh is the best trading platform for your gift cards. They offer the best rates, instant payment, high security, and top-notch customer service. Escape unsolicited stress headaches by using the Nosh app to sell your Razer Gold gift card.
What is a Razer Gold Gift Card?
Razar Gold gift cards are pre-loaded gift cards used mostly for game purchases. They come in two kinds, including physical gift cards that you may buy in-store and get when you make purchases. The second is the Razar Gold E-code gift card, a code you receive when you make a purchase by email or SMS.
The top gift card trading website in Nigeria, Nosh, makes it simple to sell Razer Gold gift cards for cash if you no longer need them and reside in Nigeria.
Benefits of Razer Gold Gift Card?
1. Razer Gold Gift Cards are highly Efficient
You'll get the most out of your Razer gold gift cards when you use them. There are many games that are accessible for download and installation. Just start enjoying them.
2. Razer Gold Gift Cards have no Expiration Date
Razer Gold gift cards have no expiration date. This means you don't need to have any fear and can redeem it online anytime.
3. No Redemption or Activation Fees
You won't be charged any additional fees after acquiring this card for activation or redemption.
Nigerians love the razer gold gift card's unique feature, which is in addition to its emphasis on the essentials.
How Much is a $100 Razer Gold Gift Card?
The Nigerian gift card market is driven by the country's supply and demand for cards. Gift cards are therefore in demand and supply, which affects their value. A gift card's value is high when there is a high demand and a low supply.
Gift cards will be inexpensive because there is an increasing supply and a low demand. However, standard gift cards may be purchased on the Nosh app for a fair price.
On the Nosh platform, a gift card rate calculator allows you to check the current value of any gift card. It is free to use, therefore you do not need to pay anything in order to make use of it. Additionally, you can learn the value of your dollar Razer Gold gift cards.
Currently, on Nosh, a $100 Razer gift card costs 55,000 naira for a physical card and 50,000 naira for an e-code card.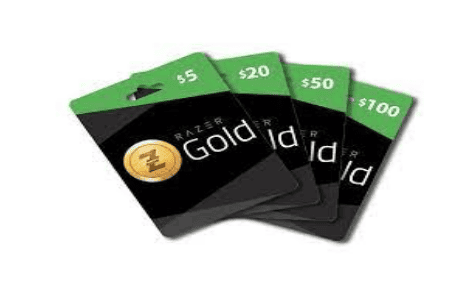 How to Check Razer Gold Gift Card Balance?
You must first determine whether your Razer Gold gift card is worth anything before you go ahead and convert it for naira.
Choose Gift Cards from the website for Razer Gold. Enter your gift card and access numbers as you scroll down the page. Make sure the data was entered accurately. Next, select "Check Balance." You can also reach Razer Gold Customer Service by dialing (855) 872-5233.
By logging into your account, you can always check the balance on your Razer Gold gift card. You're in luck if it's valuable because Nosh makes it simple to sell anything for cash.
Why Trade a Razer Gold Gift Card with Nosh?
The following steps will guide you seamlessly:
Go to nosh website or download their mobile app on Playstore/Appstore. Simply search "nosh" on Playstore then click install.
Create a new account and sign in back with your correct details.
Click on Razer Gold Gift Card on the first page. You can swipe the gift card image or just select it from the drop-down list.
Click the button below the text that says "Click here to begin".
Continue to the following page and then choose the subcategory of your Razer Gold gift card.
Type  the amount of the gift card you want to sell and also choose the currency you want to be paid e.g naira
Proceed to upload the gift card picture or input the ecode as the case may be.
Tap on "Sell". Then, click "Submit". You will be notified after the trade has been confirmed.
How to Sell your Razer Gold Gift Card for Cash
When searching for the best site to sell gift cards, Nosh encompasses all the features you will love. Let's look at them.
Good rates
Trading your gift cards with the best site is your best choice when it comes to selling Razer Gold gift cards, Google Play gift cards, Steam gift cards, or any other gift card for naira. Nosh offers fascinating rates compared to other platforms. You get a good monetary value for your Razer Gold gift card.
Easy transaction
It is seamless to exchange your gift card for cash on the Nosh platform. The platform is easy to navigate and trading is straightforward. Even as a newbie, you got nothing to worry about.
Swift Transaction Speed
Fast transaction speed is one distinctive feature that sets Nosh apart from other gift card providers. It is commendable how quickly cardnosh.com redeems n n. The majority of transactions take about 5 minutes to complete. Because of this, Nosh is highly respected and trusted.
Friendly agents
Nosh agents are incredibly affable and reliable. When consumers need to exchange or redeem gift cards for cash, they are always prepared to accommodate their needs.
Secured payment
The greatest concern for any gift card trader is the assurance of getting their money. Nosh guarantees you of not just your payment but as quickly as possible.
Top-notch customer service
Nosh offers the best customer service and you can access them anytime any day.
Safe transaction
Are you doubtful of making transactions? You've got nothing to be scared of.  Everything is under control on the site.
Conclusion
I hope you have enough information to go about selling Razer Gold gift cards in Nigeria. Regardless of the value of your Razer Gold gift card or other gift cards, you can instantly exchange them, take advantage of simple transactions, and get reimbursed right away.
The best website in Nigeria to exchange Razer Gold gift cards to naira is Nosh.ng. On Nosh, you may sell and convert all of your gift cards at any time.
Happy trading!
Website: https://nosh.ng/
WhatsApp: +234 812 534 9466
Related Topics
Paschal Okafor
is
NaijaTechGuide Team Lead
. The article
Best App to Sell Razer Gold Gift Card Instantly in Nigeria
was written by . The article was last modified:
October 8th, 2022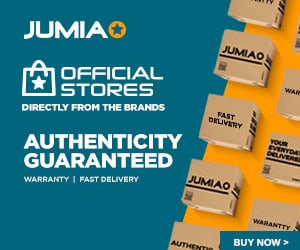 NaijaTechGuide may receive financial compensation for products/services purchased through affiliate links on this site. See
full Affiliate Disclosure Here