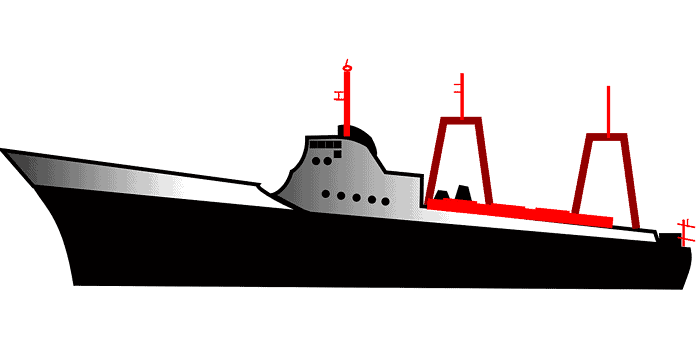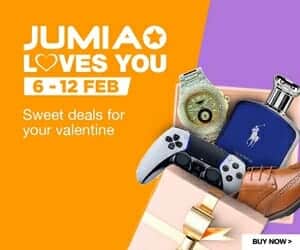 It can be expensive to ship items internationally, but there are ways to save money if you know where to look. Some of these methods are more obvious than others, but all of them can help you save some money on your next international shipment. The critical thing to remember is that the more you can save on international shipping, the better your bottom line will look. 
Here are ten ways to save on international shipping. With these tips, you'll be able to save money and get your packages safely and quickly to their destination.
Get Discount International Forwarding with an International Virtual Address
If you're running a business that requires international shipments, getting a global virtual address such as one from iPostal1 is one of the best ways to save on costs. With this address, you can get discounts on international forwarding rates and take advantage of bulk shipping discounts.
These types of savings can add up, especially if you're shipping a lot of items. You can also save time since the virtual address allows you to consolidate shipments and deliver them to one location instead of having them spread out worldwide.
Choose Consolidated Shipping Services
Consolidated shipping services can help you save money on international shipping costs. These services are designed to help you save by combining several shipments into one larger shipment, which can be much cheaper than sending each item individually.
This service is an excellent option for businesses looking to save on international shipping costs and can significantly impact your bottom line. In addition, many of these services also offer tracking and customer service, making tracking your shipments easier and ensuring that they arrive at their destination safely.
Take Advantage of Special Deals and Discounts
Many international shipping companies offer special deals and discounts from time to time, so make sure to keep an eye out for these offers. They can range from discounts on particular international shipping routes to discounted rates during certain times of the year.
These offers can help you save a lot of money on international shipping costs, so look out for them.
Use the most Efficient Packaging Possible
When shipping items internationally, it's essential to ensure that you use the most efficient packaging possible. Efficient packaging means using the right size of boxes and choosing the most lightweight packaging options available.
Doing this can help you save a lot of money on international shipping costs, as the lighter your package is, the less expensive it will be to ship.
Choose the Most Cost-effective Shipping Method
When sending items internationally, it's essential to make sure that you choose the most cost effective shipping method possible. Different ways have different costs and speeds, so it's necessary to do your research and compare prices before deciding which shipping method you'll use.
For example, air freight is usually more expensive than ground shipping, but it may be worth the extra cost if you're in a hurry. On the other hand, if you don't need your package to arrive quickly, then ground shipping may be the best option as it's usually much cheaper.
Compare International Shipping Companies
Different companies offer different international shipping rates, so it's a good idea to compare them before deciding which one you'll use. The best way to start is by looking at the rates offered by each company.
You can also read reviews and find out what other customers say about their experiences with shipping companies. Family and friends who have shipped items internationally can also be great sources of information, as they can provide you with valuable insights.
Know your Destination Country's Rules and Regulations
It's essential to make sure that you know the rules and regulations of your destination country before sending any items there. Different countries have different rules regarding what can and cannot be shipped, so research this before sending anything.
You can start by checking the rules and regulations on the website of your chosen shipping company, as they usually have all the information you need. In addition, you should look up the rules and regulations for the specific country you're shipping to, as some countries have more restrictive policies than others.
Research the Cheapest Shipping Route
International shipping routes have extra costs, so research which way is the cheapest. For example, let's say you're shipping from the U.S. to Europe. If you research the different routes, you might find that sending your package through the Mediterranean Sea is cheaper than flying it directly to Europe.
On the other hand, if you're shipping from the U.S. to Japan, you may find that flying your package directly is the cheapest option.
Take Advantage of Shipping and Handling Software
Using shipping and handling software can help you automate many aspects of international shipping, which can help you save a lot of money. This software can compare different shipping routes, calculate costs, and more, so take advantage of it if you want to save some money.
You'll likely need to use specialized software for international shipping, so shop around and find the best one for your needs.
Ship during the Lowest-traffic Times
Shipping items during low-traffic times of the year can help you save a lot of money on international shipping costs. For example, even if you're boosting your sales, shipping items during the holiday season may be more expensive than shipping them during the offseason, so keep this in mind when planning your international shipments.
To help aid in remembering, you can set reminders to check the busiest times of the year for shipping and avoid them if possible.
Conclusion:
International shipping can be expensive, but with the proper knowledge and research, you can save a lot of money on your shipments.
Make sure to compare prices, compare international shipping companies, research the cheapest shipping routes, take advantage of shipping and handling software, and ship during the low-traffic times of the year to ensure you get the best possible deal on your international shipments.
you may know more about Architectural Steel
Related Topics
Paschal Okafor
is
NaijaTechGuide Team Lead
. The article
10 Ways To Save on International Shipping
was written by . The article was last modified:
December 2nd, 2022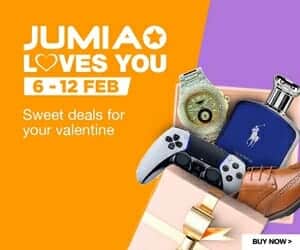 NaijaTechGuide may receive financial compensation for products/services purchased through affiliate links on this site. See
full Affiliate Disclosure Here