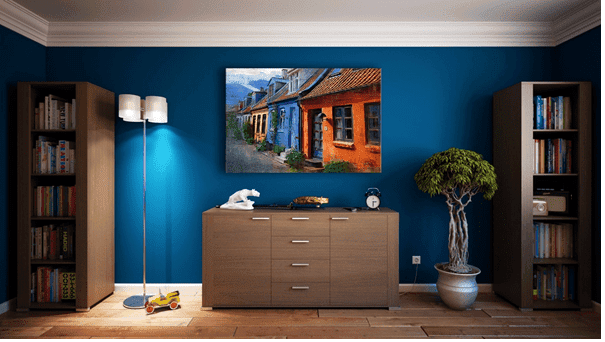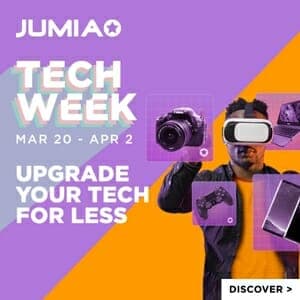 In this article I'm going to be debunk the idea that instead of Aliexpress dropshipping low cost products that you should instead dropship expensive High ticket items. This is a controversial topic, but I'm going to be honest with you: I think that this is a terrible idea for most new dropshippers, although there is an exception to that which I will be talking about later in this article.
A commonly taken (and perhaps best) approach to dropshipping for beginners is to dropship low cost items from AliExpress. This is done by creating a Shopify dropshipping store using all in one themes like Debutify and then running Facebook ads to your products.
However, this isn't the only approach. I've noticed some other articles and videos on YouTube that have been teaching a different type of strategy.
Instead of dropshipping low-cost items from Chinese suppliers that you find through places like AliExpress, you instead focus on dropshipping expensive high ticket items from drop shippers that are based in the USA.
A very common example given is that you could open a Furniture Shopify store selling items, like couches, tables and chairs. Your items will be priced between hundreds to thousands of dollars.
This trend consists of blindly picking more expensive items hoping that large profit margins will make expensive products worthwhile to sell.
The idea was that if you could sell a sofa for $2000 and you get a 30% profit margin on it then you'll make $600. Whereas if you sell a mug for $10 and you make a 30% profit margin on it, you'll only be making $3 a sale, so you would need to sell 200 mugs just to make as much money as selling one sofa.
However, this example is unfair for two reasons: Firstly, if you're doing AliExpress dropshipping the right way then you should have upsells and cross-sells and repeat buyers from follow up marketing, so you won't just be making $3 on each sale.
Secondly, here's the question for you: What would be the smarter way to make $600? Selling just one sofa or selling 200 mugs? A lot of people will say: "Surely, it's so much easier to just make one single sale, than it is to make 200, right?".
And that's it, that's just the end of their argument. A lot of people hear this "argument" and they instantly accept it because in their mind, they're like: "Whoa, 200 is way more than 1, it must be way easier to just make one single sale", and you know what?
It doesn't surprise me that most people will instantly accept it, because psychologically this is how our brains work.
Numbers can play some pretty curious tricks on our minds if you use them right. So, of course, you've got your mug which you've generously decided to sell for $10. So you decide that in order to increase sales, you're going to have this item on sale in your store.
Normally this item would be $20, but you've listed it as $10 on sale. When you do this, you've got two ways that you could spend this discount. You could either say that it's a $10 discount or a 50% discount. Which is the right one to say which one is going to give you the highest conversions? Well, if you said that it's better to say that the item is $10 off sadly you are wrong.
Saying the item is 50% off is usually going to have higher conversions and the reason for that that is the number 50 is bigger than the item 10. So, it makes it seem like a bigger discount.
So when you hear 200 Sales, as opposed to one sale, the difference is so huge that it's going to trigger in your mind that surely it must be easier to make just one sale.
It sounds nice, but the true cold hard facts are that for most beginners, its going to be a lot easier to make 200 Sales of the low ticket item versus that one sale of the high-ticket item.
The question that is usually asked at the SaleSource channel is why would people purchase AliExpress items from a Shopify store for a markup, when they can buy it cheaper elsewhere.
That's a great question and as we've explained before in other articles, you want to get your customers to impulse buy from you. You want people to see the mug: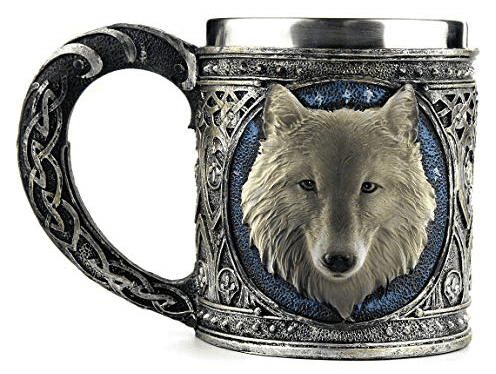 And go "Wow, that's a super cool mug. I love wolfs, I love Liam Neeson movies. I really want this mug" and by discounting it for 50% off for a limited period of time people go "Man, not only is this mug super cool, but it's also got a limited time discount. If I don't buy it right now.
I'm going to have to pay full price for it. I better go ahead and purchase a set", and because you price item at the sweet spot of $10 for impulse purchases, most people won't really care about spending the money on the mug. They'll just go ahead and buy it, because they want it.
One of the easiest ways to make money from AliExpress dropshipping is to sell people cool items that people didn't even know that they want, because they didn't know that they existed. But of course, now that you've shown them the item, they want that right now. That is the right way to do AliExpress dropshipping.
The wrong way to do it would be to try to sell a salad tong. Why? Well, because no one buys salad tongs, because they saw one and impulsively wanted one.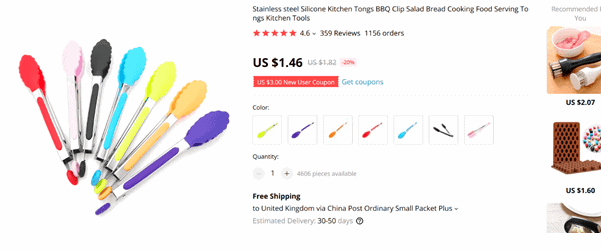 They buy it because they've decided on their own accord for whatever reason, maybe their previous one broke and they need a new spatula. And it's when they are in that mindset that they are going to do their research and price check their options and discover that they can find much cheaper salad tongs than your $8.95 one, at the local Walmart and they can get it today rather than in 2-3 weeks.
Well guess what, high ticket item suffer from this exact problem. They are not impulse purchases. Purchasing something like a couch is a big decision for multiple reasons:
Firstly, because you spend a lot of money when you buy one: $800, $1000, $2,000. For most people that is understandably a lot of money. So if they're going out there and purchasing one, spending so much money, they must have really weigh up in their minds that they really do want a new couch.
Secondly, most people who are going out there and buying a nice expensive new couch probably have a couch already. So, they're going to have to go through the effort of thinking about how they're going to get rid of their old one.
Not only are couches expensive, but they require a lot of preparation in order to go ahead and purchase. People are not going to do this impulsively.
So what does this mean? Well, it means that your potential customers are in the mindset of researching their options and so when they go and they do a Google search guess who your new competitors are?
You are now competing with Ikea, Pottery Barn, Ashley Home Store, etc. Here is the thing, competing with big brands is not impossible, it's just very difficult. Here are some of the things that you're going to have to do:
Build up an enormous amount of trust between you and your customers is key when it comes to Shopify Dropshipping
Spending $1000 on a couch for most people is a very big deal. They can't just afford to spend $1000 on a bad couch, discover they don't like it and then go and purchase another.
And even if your store does offer a refund policy, most people don't want to have to go through the bother of shipping a couch back to you – they are going to want to get it right the first time.
Brands like Ikea have an incredible amount of trust. Customers know that if they buy a $1000 couch from them, not only will they actually receive it, but it will be of good quality.
So my question for you is if you were sitting there right now and you've been considering opening up high ticket drop shipping store. Do you really feel like you have the skills to be able to create enough trust in the consumer that they will feel like that they can trust you with a $1000 purchase over Ikea?
You will need to Send People through a Sales Funnel
Selling low cost items as impulse purchases means that when someone's in the mindset of doing an impulse buy –  they are not going to think about comparing your item price to that of your competitors.
So you don't have to worry about competing against competition and making them think that your mug is the best mug.
But if you want to choose to drop ship high-ticket, you are directly going against big brands and it'll be up to you to convince the customer that your couch is the best couch. You're going to have to have a much slicker looking Shopify store and have a better sales page.
Having a basic Shopify store is just not going to do. And be prepared to get a phone number, as you'll need to be closing sales over the phone, because closing sales directly is probably the only way that you're going to even have a chance of competing.

The fact that places like Ikea, as part of their sales funnels have actual show rooms where people can go and see the furniture, sit on it and try it out for themselves.
Have a lot of Start-up money set aside
Because you're looking to build up large amounts of trust with your customer, having a simple basic Shopify store with a logo that you got from Fiverr is probably not going to do. You're going to have to invest far more time and money into the store creation process.
If you want to sell a $1,000 sofa, there's a very good chance that you're going to be investing hundreds of dollars into paid ads, like Google ads just to get a sale and then if you manage to close a sale, you still have to actually go out there and purchase the sofa that the customer bought from you.
See, this is something that not many people talk about: If you're dropshipping an item from a US-based supplier and you're charging $1000 for that item, I would not be surprised if you're paying at least $500 for it.
Yes, you will eventually get the $1000 that the customer paid you for the item, but that money doesn't come and instantly. If you're using PayPal it can easily take up to three weeks, and if you're using stripe, they have weekly payouts.
But you can't afford to wait one two, three weeks – you need to purchase the item right now, because the customer bought it right now. So you need to have access to hundreds of dollars to thousands of dollars of start-up money, just to be able to fulfill orders.
This can be a very high barrier for some people. When you're doing AliExpress dropshipping, I'd normally recommend that as a beginner you have about $200-$300 set aside for fulfilling orders and from the emails that we receive at SaleSource, we know that beginners often find that challenging, let alone having to set aside far more.
Final Words
Yes, on the surface it sounds like it should be way easier to sell just one item and make $600 versus selling 200 smaller items, but the real truth is that selling High ticket items requires far more skill, far more experience and far more money to get started, which is why as I said at the start of the article, there is an exception to this and that is if you have a mentor to guide you through the process.
There are a lot more skills required and there is a higher risk involved in starting a high ticket dropshipping Store.
So I really don't recommend that beginners start one of their own. But if you have a mentor, they can use their experience and their skills to help you fast track your way to success. But of course if you don't have a mentor and you're just starting out as a beginner, then I recommend you make it as easy for yourself as possible and stick to selling lower cost items.
Related Topics
Paschal Okafor
is
NaijaTechGuide Team Lead
. The article
Dropshipping High Ticket Items on AliExpress
was written by . The article was last modified:
February 1st, 2022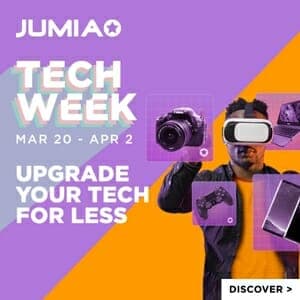 NaijaTechGuide may receive financial compensation for products/services purchased through affiliate links on this site. See
full Affiliate Disclosure Here