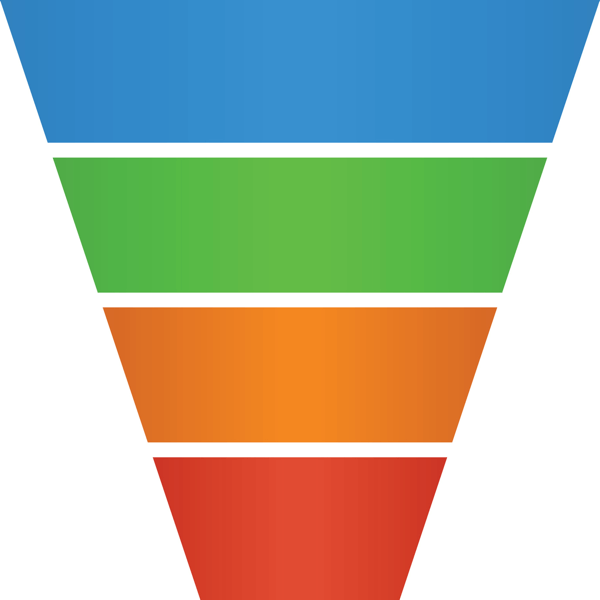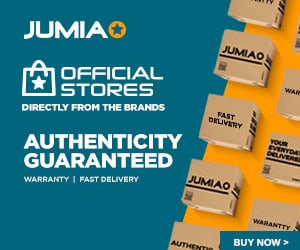 Sales are the lifeblood of any business. You need to keep the sales flowing in to keep the business running.
Without sales, protecting the business from running out of service is difficult.
And on the other hand, getting those sales you need isn't easy at all.
Definitely, you don't want to miss a sale or lose a prospect after spending so much to get them on your landing page.
But the question is how do you keep sales rolling in?
That's where a sales funnel comes in.
What is A Sales Funnel?
A sales funnel is a roadmap that shows the buyer's journey toward the purchase of your product or service.
The idea behind a sales funnel is similar to the physical funnel we are more accustomed to.
Apparently, the sales funnel at the top-end is big or broad, attracting as many potential customers to the business, but becomes small or narrow at the base.
And that's because the number of prospects that stick and make the final purchase reduces as they move through the stages.
Just as the name connotes funnel, it illustrates the number of customers that begin at the peak-end of the sales process to the small percentage of people that make it to the purchase stage.
Notably, a sales funnel is different stages; top, middle, and bottom stage. And that shows the path a prospect goes through in order to become a paying customer.
For more clarity, sales funnel is more of a magnet attracting prospects to keep revisiting your business through a strategic approach hereby becoming a potential buyer.
Why Do You Need a Sales Funnel?
Since sales funnel answers more of the arising challenges in business hereby setting stages for consistent growth and predictable income.
You don't take that as a reason to own a sales funnel?
Then let's dive in.
Note that understanding your funnel enables you to point out holes where prospects fall out and never make it to becoming a potential buyer.
As a result, in order to solve this, you need to be aware of how the funnel works.
With sales funnel, awareness of your products gets to a targeted audience. For instance, a visitor might browse your website to check out the long list of products that you simply have.
Such a visitor becomes a prospect
Moreso, sales funnel helps to build mutual relationships which make a prospect become a lead.
To proceed with my above illustration, once you offer such prospects an offer to sign up on your website, he or she automatically becomes a lead.
The decision of a lead to come back to the website depends on your relationship with them such as telephone calls, special emails outside the website to name a few.
To wrap it up, super funnel also helps to turn a potential lead into a paying customer.
At this point, potential leads have been lured that they can't live without your products.
Stages Of A Sales Funnel
As said earlier, the prospect passes through different paths or stages of the sales funnel until it gets to the purchase stage.
Practically, these steps are divided into four main stages
Awareness
Interest
Decision
Action.
Awareness
Awareness is the first and the most important stage of the sales funnel.
At this stage, prospects are not aware of the solution to their problem and some are not even aware of the problem.
It's all about creating awareness at this stage. You need to create awareness for the problem your audience has and you also need to give the assurance of a solution.
And the way to do this is by creating informational content with no intention of selling to them at this stage. Although the end goal of a sales funnel is to sell, you need to be intentionally valuable in the first stage.
Once the prospect is within the funnel, you are a step close to driving them to the bottom.
Needless to mention, to get a prospect aware of you, it doesn't come easy.
However, in order to gain and retain the interest of the prospect within the funnel, you must build a strong relationship.
Interest
Interest is the second stage of the sales funnel.
At this stage, prospects are looking out for answers to their questions. Interestingly, they even compare products while some are indecisive about their options.
It is this time, you offer them an enticing content to function as a road map to their road-block decisions.
Note that, in achieving this, you don't push too hard and you don't sell your products to them.
All you need to do is to establish your competence and assist them in making an outright decision.
At some point, you will need to mention your competitors as a solution and also compare the solution together.
That doesn't mean you're going to lose them. If you have the best solution or you have a competitive solution, then you'll still have their vote.
Decision
This is the next stage of the sales funnel. At this stage, the prospect is ready to buy the products offered.
Note that more is required to convince a prospect to make a decision.
To do great at this stage, beyond copywriting, storytelling, creating a link-clicking habit, and more, a lot of curated reviews and testimonials are going to be helpful.
With this, it serves as a powerful tool to compel prospects to take decisions and actions since we believe more in practical things.
Absolutely, influence is a key to move through this stage.
Action
This is the final stage of the sales funnels that you simply are longing to achieve. In most cases, this is the purchase.
This stage helps to expand your business community. Although you might have done an excellent job in moving prospects through the different stages, it doesn't mean your task is over.
Retaining and increasing your prospect should be of great concern to you.
And to do that, you need to be valuable at all times. You need to offer an excellent service to your prospects.
At this stage, it's beyond creating content, it also includes your customer support.
You need good customer support to compliment your valuable resources.
How To Create A Sales Funnel
Step 1: Understand Your Customer's Behavior
Allow your customers to see through you, as this enhances the efficiency of your sales funnel.
The best way to achieve this is by having a direct conversation with them.
Note that, by so doing, it creates a mutual relationship between you and your customers thereby supplying you with a clearer picture of their needs, challenges, and how you can solve them.
Most importantly, this act also makes you acquire more knowledge that leads you to adjust your products and make them better.
Step 2: Create An Excellent Landing Page
Creating an excellent website landing page enables you to capture your prospects.
Since the landing page is likely the bedrock of communication for prospects to view your ad and other contents.
Building a superb landing page will be needful to wheel them through the stages. This can be setup using a good landing page builder.
Step 3: Create An Email Campaign
Make your email campaign simple and attractive.
Creating an email marketing campaign allows you to market your products to your lead through exciting content, infographics, and more.
Notably to mention, for the proper functioning of the campaign, make it broad such that it gives answers to many of their questions since their reasons for buying differs.
Your emails need to speak to all the categories of prospects you have. And means you need to segment your email list to make your emails hyper-targeted.
Step 4: Leads Commitment
This is another step that must be given attention. Committing your leads often with what interests them will keep them awake through the journey.
Needful to stress this, you don't all the products. And your product happens to be one of many.
But to remind them of your product, you need to keep engaging with your leads.
You should always keep them busy with content such as blog posts, social media posts, webinars to name a few which will be helpful to them.
Step 5: Follow-up Your Buyer
This is key in every business. In order to maintain a large business ecosystem, you must always check on your customers.
Needful to say that the stages of sales funnel is incomplete without having the ability to retain your existing buyers.
To achieve this, customers can be reached via email, telephone calls, telephone messages, and more.
Best Sales Funnel Software
You need a Sales Funnel software to build your funnel.
And to be candid, there are a lot of them in the industry to choose from.
But, here are some of the best software in the industry.
Let's get started
1. ClickFunnels
Clickfunnels is a sales funnel software designed for small-scale businesses to meet up with their online marketing and sales funnel.
The software was founded far back in 2014 which probably makes it the leading sales funnel software in the world with over $94 million income generated in 2018.
Rated the leading software, ClickFunnels is an all-in-one funnel building tool that requires no or little tech understanding to use.
With the use of ClickFunnel, users can easily add more products to their shopping cart hereby increasing the efficiency of the marketers.
Besides, users can easily get assistance from their customer care agents. To be exact, there is a help button that redirects you to their customer care agent.
But it isn't without a few glitches.
First, you may encounter some issues with their email services, as this redirect the emails into spam.
And also, you might have to join the long queue to have your issues solved as they don't offer phone support.
To wrap it up, ClickFunnels offers its software at a reasonable price with the basics starting at $97 per month.
It also offers users a 14-day free trial to check before purchase. ClickFunnels is one of the best content marketing tools available today.
2. GetResponse

GetResponse is a marketing automation tool that answers all problems regarding automating and performing sales funnel functions.
The truth is, GetResponse is one among the oldest email marketing tools. It was founded far back in early 2000.
Interestingly, it's known for its newly introduced tool called conversion funnel with series of features.
Features such as building your landing page, selling your product, automating your email, recovering your abandoned orders and converting leads.
Besides that, conversions funnel is limitless to various kinds of businesses.
To round it up, GetResponse offers a free 30-day trial.
Its plans vary with the basic plan as low as $15 per month.
3. Kartra
Kartra is an all-in-one platform that spreads across websites, lead databases, email marketing, and automation, landing page builder ticketing and live chat, video hosting, and checkout forms.
Unlike ClickFunnels, Kartra is a newcomer, was founded far back 2017 and has been doing great since then.
Kartra allows you to host and display a video on their platform and also allows you to view the rate at which your leads are watching them through the opt-in and call-to-action button.
Needless to say, the more your traffic you have, the more you will have to pay.
Finally, Kartra runs a 14-day trial to check before deciding to buy at a low rate as $1.
And also, the software offers a flexible price as low as $69 per month, quite impressive than ClickFunnels.
4. Groovefunnels
Groovefunnels is an all-in-one marketing software application used to build sales funnels and websites.
Its features spread across email marketing, landing page builder, CRM tools, and more.
You may want to know, Groovefunnel is a baby in the sales funnel software, founded in 2020.
With its features and rating, Groovefunnels is set on the path of becoming one of the best.
And that pretty much explains why GrooveFunnels is giving its competitors a run for their money. Besides, they have a good collection of tools; Groovepage, Groovesell, Groovemail, Groovemember, Groovevideo, and many more.
The software with its great functionality is limitless to solo-entrepreneurs and small businesses.
Interestingly, unlike other sales funnel software, Groovefunnel offers lifetime access to their software.
Conclusion
Apparently, to define and maintain your sales is demanding.
And to create a sales funnel might be overwhelming as a beginner, but it doesn't have to. Choosing from any of the above tools and then following the process will set you up for success.
However, you will have a better success and growth when you have a sales funnel.
Related Topics
Paschal Okafor
is
NaijaTechGuide Team Lead
. The article
What is a Sales Funnel and Why You Need One
was written by . The article was last modified:
July 21st, 2021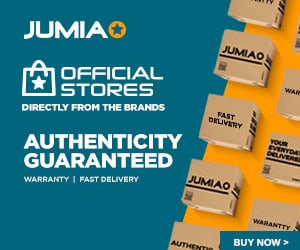 NaijaTechGuide may receive financial compensation for products/services purchased through affiliate links on this site. See
full Affiliate Disclosure Here