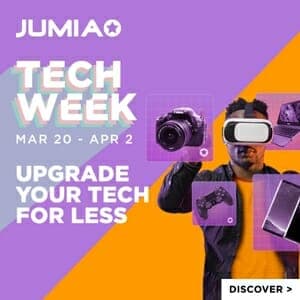 Residents of Enugu metropolis, Nigeria can now enjoy free wireless internet for the next three months. The service called Coal city Super Wi-Fi, was launched on Valentines Day Saturday 14th February 2009 by the state government. The WiFi system will be financed for 3 months by Enugu state government making it available free to Enugu residents during this period.
Coal city Super Wi-Fi is collaboration between Zinox Telecoms, a subsidiary of Zinox Technologies and Enugu state government. Zinox deployed Coal City Wi-Fi and will be responsible for managing it.
According to Enugu state government, the cost of internet access via coal city Wi-Fi will be paid by government for the first 3 months. This will make accessing coal city Wi-Fi free for the first three months. After 3 months Enugu state government promises to subsidise access cost in order to make it affordable to residents.
Coal city Super Wi-Fi is aimed at providing affordable secure and convenient internet access to residents of Enugu metropolis. Coal city super Wi-Fi is also aimed at empowering residents with information and launching Enugu into the knowledge economy.
To access Coal city Wi-Fi, you will require a Laptop with built-in Wi-Fi. You can also access service via a wireless notebook adapter, a mobile phone with built-in Wi-Fi, a wireless LAN card, or a Wi-Fi USB modem. You will also collect your free 3-months recharge PIN to activate the service. Some configuration may also be required before you can access Coal city Wi-Fi. Once all these is done you can then sit down, relax, and enjoy free internet access for the next 3 months.
Wireless PCMCIA cards are available at about N6,000. You can also buy a wireless USB modem for about 6,000 NGN. You can subscribe for Coal City Wi-Fi at Community Resource Centre, CRC, opposite Okpara Square, before WAEC bus stop, Independence layout, Enugu.
The simplest way to access internet via Wi-Fi is with a laptop with built-in Wi-Fi. However if your laptop or notebook lacks built-in Wi-Fi, you can use a wireless notebook adapter to access Wi-Fi networks like coal city Wi-Fi. Wi-Fi USB modems are also available to enable you connect your laptop or desktop to a Wi-Fi network.
A number of business connectivity phones like the Nokia ESeries range namely Nokia E71, Nokia E90, Nokia E65, Nokia E66, and Nokia E51 come with built-in Wi-Fi. Other phones with built-in Wi-Fi include Samsung Omnia i900, BlackBerry, Sony Ericsson G900. These phones give you access to wireless hotspots like Coal City super Wi-Fi. You can access internet via your phone or make cheap internet calls.
You can use Wi-Fi enabled phones as modems for connecting your desktop or laptop computer to the internet. Note that no matter your access method some configuration/subscription will be required, so do not expect to have access without first configuring your system to work on a Wi-Fi network.
What is Wi-Fi
Wi-Fi stands for WIreless FIdelity. Wi-Fi is a standard for wireless local area network WLAN. It enables devices to be connected together in a network without the use of wire. Wi-Fi enables wireless internet access. Access to wireless internet via Wi-Fi is faster than that offered by mobile phone data services like GPRS, EDGE, EVDO, and HSDPA.
There are a number of Wi-Fi standards with the 802.11b standard that offers a bandwidth of 10Mbit/s and 802.11g, which is faster offering 54Mbit/s being the most widely available. Most modern mobile phones and laptops come with chipsets capable of handling both Wi-Fi standards. This will normally be written as Wi-Fi 802.11 b/g on the specification of the device.
Other Wi-Fi standards include 802.11a for US and 802.11h for Europe, which operates at 5GHz, different from 11 b/g that operates at 2.4GHz. WiFi 11 a/h offer more capacity and speed. Wi-Fi 11 a/h are targeted on content distribution in the home like connecting a DVD or digital set top box to a TV without wire. It can also be used for wireless high-speed internet. Some laptops support WiFi 802.11 a/b/g.
about Enugu
Enugu is the capital of Enugu state in southeastern Nigeria. Enugu was also the capital of the old Eastern region of Nigeria. Enugu was of strategic importance to the British colony because of its rich coal deposits. Enugu is called the Coal City because of her coal deposits and past mining activities in the city.
Cost of Wi-Fi wireless cards and modems is about 6,000 NGN. You can subscribe for Coal City Wi-Fi at Community Resource Centre, CRC, opposite Okpara Square, before WAEC bus stop, Independence layout, Enugu.
Coal city Wi-Fi is a perfect Valentine gift for residents of Enugu.
Related Topics:
Paschal Okafor
is
NaijaTechGuide Team Lead
. The article
Coal City Wi-Fi Enugu gets Free 3 Months Internet
was written by . The article was last modified:
April 14th, 2016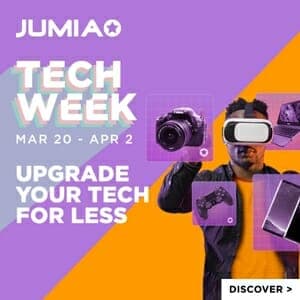 NaijaTechGuide may receive financial compensation for products/services purchased through affiliate links on this site. See
full Affiliate Disclosure Here