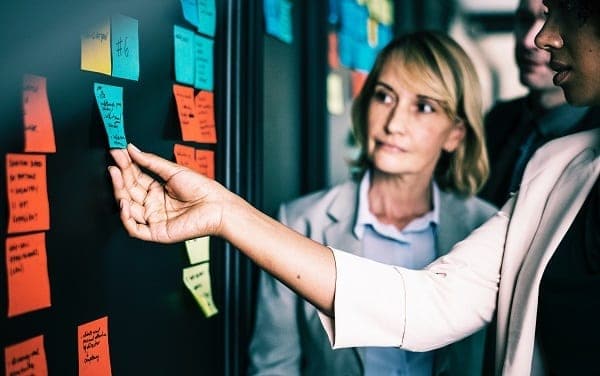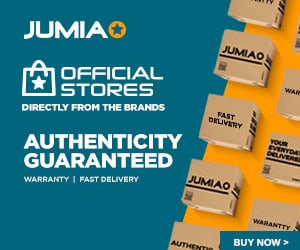 Project management skills are lacking in Nigeria. This is the only way that the large cases of abandoned or failed projects in Nigeria can be explained. For Nigeria as a nation to achieve its visions, latest project management techniques must be used to ensure that resources are promptly and well utilized to achieve the ultimate goal in good time and on reasonable budget.
This page provides information about what project management is and its importance to government and businesses in Nigeria. You also find contacts of training centres where one can acquire project management training in Nigeria. You can also checkout some project management books
According to the Wikipedia free online encyclopaedia,
project management is the discipline of planning, organising, and managing resources to bring about the successful completion of specific project goals and objectives.
Projects usually start with goals to be achieved. The nature and scope of the project are clearly defined. Goals must be realistic, measurable, and must have a timeline. Tasks required to achieve the required goals are defined with timeline for each task.
Once the initiation stage is over detailed plans for implementing the required tasks are formulated. Then comes the execution, monitoring and control. Finally, the project is closed and decommissioned.
Recommended Books
Lack of Project Management Skills, main cause of Project Failure
In Nigeria, project failure is normal. This is largely because project management skills are lacking in the country. How else do you explain a situation where 16 billion USD was allegedly spent in NIPP power projects between 1999 to 2007 with no tangible result and the countless billions that have been wasted since then?
Power stations were built and commissioned without gas supply to fire them and no grid connections to push them where they are needed. These clearly shows a lack of or inadequate project management.
The main goal of a power project ought to be to deliver electricity to the final consumer (not just to install them). Building the power station is just a task needed along with other tasks like providing gas supply and grid connection before the project will be said to have been completed.
Project failure is very common in Nigeria; Hospitals are built without medical personnel or medical supply. Some government officials erroneously think that it is a building and signpost that makes a hospital.
In the same vein, failure in project management means schools are built without libraries and laboratories; fertilizers are supplied to farmers during the harvest season; commissioned roads last for less than five years, and poor maintenance culture for commissioned projects. Everywhere you look, you will see cases of project failure, which is a direct consequence of lack of project management skills.
Corruption is a Symptom of Lack of Project Management
One school of thought argues that the alarming rate of project failures in Nigerian government contracts are largely due to corruption. We disagree with that argument.
We believe that lack of project management skills contributes a great deal to project failure in Nigeria. When goals are based on or distorted by tribal sentiments or president's taste rather than objective goals it is very easy for a project to go off the rail and fail.
In addition, when goals are not properly defined as required in project management methodologies, it is hard for project teams to appreciate the potential, importance, and relevance of the project leading to low motivation.
In such a situation, it is easy for people to divert monies into private pockets as no one sees why the project should be implemented in the first place. It is also easier to justify the stealing or diversion of funds in such situation.
Also part of the project management process is risk management. As goals are being identified, potential risks to their actualisation are also identified with ways of mitigating such risks clearly defined.
Corruption is a risk to any project embarked upon in Nigeria. With project management, project teams can identify how corruption can pose a risk to their actualising their project goals. With such information and some sincerity, they can find ways of actualising their project goals even in the face of corruption.
Project monitoring and control is also part of the project management process. A properly monitored project is not likely to fail nor will monies meant for its implementation diverted. It is also important to note that project monitoring can only be effective if it is done while the project is ongoing.
For example, NIPP power probe by the House of Representatives in 2008 was late; the honourable members ought to have been monitoring the project when it was being executed not after.
Although the honourable members may have recovered some money for the country from the probe, the fact remains that the projects failed to deliver what it promised within the time limit it promised. All these would have been avoided if monitoring was done during the execution stage of the project.
The rate of project failures in Nigeria has reached an alarming rate that project management training should be recommended for legislatures, governors, Mr. president, government technocrats, local government chairmen, civil servants, contractors, and anybody who is somebody working in government.
Can you remember any target that has been met in Nigeria? The promise of 6,000MW by December 2010 was not met, neither was MDG goals, or vision 20.20.20. Postponement of elections to a later date is now more a less a culture.
Government must invest in equipping civil servants with required project management skills that will make them more efficient in handling projects.
It is not also out of place to include elements of project management in our curriculum so as to produce Nigerians who will use project management methodologies to ensure that projects are implemented to specification within specified budget and timeline.
There is no point proposing a budget of trillions of Naira yearly and leaving it in the hands of civil servants with little or no project management skills to handle. This is the reason why we see limited result from trillions of Naira yearly budget.
Soon 2019 budget will be in the news. It is not money that run projects, it is people. There is a saying that, the finest tool still needs someone who know how to use it. Project management professionals are the right people to deliver successful projects.
Project Failures is not Exclusive to Business
It is not only in government circles that projects fail, businesses in Nigeria also have their own fair share of project failure. Most government projects are handled by private businesses.
Failure of government projects are not always due to failure by government officials, lack of project management skills by businesses that execute such projects also contributes to project failure.
Poor services and service failure are all consequences of poor project management skills in private businesses. Services are rolled out without proper planning or testing leading to poor service delivery.
Happily, companies in Nigeria are beginning to appreciate the importance of project management skills. Today project management certification and experience are now conditions for getting certain kinds of jobs in Nigeria.
Project management skills especially team playing (teamwork) is now demanded for most jobs in Nigeria. Project managers are now in hot demand to handle construction, network rollout, and software development projects.
It is hoped that government will also begin to appreciate the importance of project management skills as most government projects fail at the initiation, planning, and monitoring stages, which are usually handled by government officials.
Project management skills are no longer important to only Engineering, Construction, software development, and Building. Today most business goals are handled via project teams.
For example, a marketing campaign or launching a new product now qualifies as a project, which can be handled using project management techniques.
This high demand for project management skill has also led to businesses being formed to provide project management training.
We have provided list and addresses of some locations where you can obtain project management training that can lead to project management certifications like PMP from the Project Management Institute, PMI.
Project Management Professional, PMP is one of the top ten international certifications, with project managers with PMP in hot demand worldwide.
Note that project management skills are not important only to job seekers, those planning to run their own businesses may even gain more from project management skills than job seekers.
In Nigeria, it is said that 20% of businesses established fail within one year, while about 80% go under within 5 years. It is believed that lack of project management skills especially while defining goals, planning and execution account for these failures.
Therefore, if you are planning to establish a business, some project management skills will not be out of place for you and your employees.
A little bit about Project Management
Every project faces constraints of time, budget (cost), and scope. Time is the time within which the project has to be completed.
Budget is the amount of money available to execute the project from start to finish. Scope is what the project intends to achieve on completion.
Project management provides techniques for handling these constraints successfully.
Traditionally, projects are divided into stages. These include:
Initiation: define goals, identify risks (develop backup plans), define budget, determine human resources needs, define tasks/activities, develop a schedule, get ideas from stakeholders, determine other resources required
Planning: define how tasks will be accomplished, define milestones, develop a work schedule, identify risks (develop backup plans)
Execution: manage the constraints of time, scope, and cost to achieve required goals.
Monitoring and control: monitor and control execution of project, discover problems and come up with solutions
Close: finish project, evaluate performance of team members, discuss experiences gained
Note that the stages do not follow each other stages overlap. For example, you monitor a project while it is still being executed not after.
Great Project management books
Project Management Associations, Certifications, Training
Project Management Institute PMI, Association for Project Management APM and International Project Management Association IPMA are some international bodies that develop standards for project management.
Project Management Professional PMP and PRojects IN Controlled Environments PRINCE2 are some internationally recognised certification for project management. While PMP is managed by Project Management Institute, PRINCE2 is organised by Association for Project Management.
There is also the Agile Certified Practitioner certification for the Agile Project Managament Methodology managed by the PMI.
In case you are thinking about acquiring project management training, here are some training centres that offer project management training leading to international certifications like PMP.
Project management training is recommended for project managers, program managers, IT professionals, NGO officials, Government officials, and so on.
JK Michaels Project management
contact: 08033596025
www.jkmichaelspm.com
course fee (PMP): 84,000 Naira (at a location), 50,000 Naira (online training)
ITPLUS
08090539055, 07081188129
[email protected]
www.itplusng.com
Training Locations: Lagos, Abuja, Port Harcourt, Ibadan, Benin, Warri, Uyo, Kaduna, Kano, Eket.
Course fee: N55,000
CounterHouse Consultants
Suite 16, Motorway Centre (Top of Oceanic bank), Opp. 7UP, Alausa, Ikeja, Lagos
08083777929
[email protected]
Project Management College UK
Lagos: 01-8915140, 01-8915530
Abuja/PH: 07028033471
[email protected]
Executive Masters Certificate in Project Management: N105,000
Advanced British Diploma in Project Management: N399,000
Longhall Consulting
29, Abeokuta Street, Off Oba-Akran, Ikeja, Lagos
07040124862
The Project Management Academy
23, Osolo Way, off M/M International Airport Road, Ajao Estate, Isolo, Lagos
08073140918
Training locations: Abuja, Eket, Kano, Lagos, Port Harcourt, Benin/Warri
CPMS Consulting Managing Training
07015058108
cpmslimited.com
[email protected]
More Resources on Project Management
Websites of Project Management Associations:
Project Management Institute, PMI: www.pmi.org
Association for Project Management, APM: www.apm.org.uk
International Project Management Association, IPMA: www.ipma.world
Checkout the Best Project management books
Related Topics
Paschal Okafor
is
NaijaTechGuide Team Lead
. The article
Project Management Nigeria Training Centres Prices
was written by . The article was last modified:
July 25th, 2021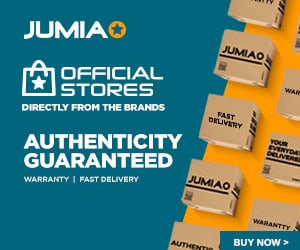 NaijaTechGuide may receive financial compensation for products/services purchased through affiliate links on this site. See
full Affiliate Disclosure Here