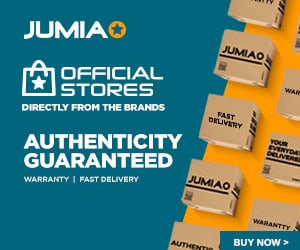 Opera mini is one of the most popular browsers for mobile phones. It was designed from down up for mobile browsing. One great advantage of Opera mini browser is its innovative compression technology that compresses web pages, leading to huge savings on bandwidth costs. Opera mini does its best to optimize WebPages for the limited display size of mobile phones, making it easier to navigate pages on mobile. Mobile phones usually come with built-in browsers, but it is usually customary to leave the browser without updating it. Opera mini 5 is the latest version of the Opera mini mobile browser and as expected, it comes with a number of new cool features to improve your experience in the mobile web. Here we will provide an overview of Opera mini browser.
Where to Buy Mobile Phones
Jumia.com.ng from ₦2,500.00 Buy Now
You may also be interested in Opera's epayment solution called OPay.
Downloading and Installing Opera mini
Opera mini 5 downloads are available at the Opera mini website. You can visit the Opera mini website to check whether your mobile phone supports Opera mini browser. You can download Opera mini 5 browser directly to your mobile phone or to your computer. Opera mini downloads on your computer can be transferred to your mobile phone(s) via Bluetooth, USB, or Infrared. Whatever method you use, Opera mini 5 downloads will only take a few seconds or a couple of minutes depending on your network speed.
Installing Opera mini browser
There are a number of options for installing Opera mini on your mobile phone. One method is to visit m.opera.com using your mobile phone's default browser and installing from there. You can also download Opera mini on your computer, transfer file to your mobile phone and then open the downloaded compressed Opera mini file on your mobile phone to install. The installed Opera mini may be found under application, memory card, or Gallery. You have to download two files a .jar file and a .jad file. The .jar file is the actual Opera mini apps in compressed form, while the .jad is just a description file. To install Opera mini, simply open the .jar file.
Opera mini Overviews and Tips
Opera mini is a mobile browser designed from the ground up for mobile browsing. It supports WAP, XHTML, as well as HTML. Whether a page is optimised for mobile view or not, the Opera mini mobile browser will do its best to make the page display properly on the limited display size of mobile phones. Opera mini uses its innovative compression technology to compress incoming web pages, leading to huge savings on bandwidth costs.
Opera mini displays well on mobile
Opera mini comes with a zoom in feature that enables you to choose the area of the page you want to read. When you open a full website on Opera mini, it gives you a thumbnail view (mini-map) of the website enabling you to easily understand the structure of the website. When you choose any section, Opera mini zooms into that section, so you can read without having to scroll right and left. Once you finish reading that area, you can zoom out and then choose another area to zoom into. This simple feature makes even the worst written pages display properly on Opera mini.
You need to check the mobile view box on your Opera mini settings to ensure that when a website has a mobile optimized version, it will take precedence over the full screen version when requested on Opera mini. If you leave the mobile view box unchecked, Opera mini will load the computer version, you will then require to zoom in to read the content. While leaving mobile view unchecked on Opera mini ensures you get the same experience whether on mobile phone or on a PC, it is not recommended for mobile phones with small displays. You can also save bandwidth cost if you select mobile view.
If you have a mobile phone with less than 3.0-inch display, you are better off with mobile view checked on Opera mini. To setup mobile view on Opera mini, click Menu to open settings, then check whether mobile view is marked, if not, mark it and save. To save your settings on Opera mini, click options (left soft key), and then click save (left soft key).
Selecting mobile view on Opera mini will save you bandwidth. For example, you experience up to 60% bandwidth savings if you browse this blog on an Opera mini browser with mobile view box checked. Note that if a website does not have a mobile optimised version, Opera mini will display the full version, you will then require zooming in to the area of the page of interest to you.
Opera mini saves you bandwidth
Opera mini reduces your bandwidth usage when browsing with a mobile phone. Opera mini compresses web pages at the server before rendering the pages to your mobile phone saving you considerable bandwidth compared to other mobile browsers.
easier access to your favourite sites
Opera mini browser supports RSS feeds, this means that if a website or blog has a feed, you can subscribe to it and keep in touch with latest updates on the blog or website directly from your Opera mini browser. You can also easily bookmark your favourite website, making them easily accessible via the Opera mini bookmark menu. Speed dial is a great feature on Opera mini that gives you one click access to your most favourite pages.
Synchronise your mobile browsing with PC browsing
One great feature of the Opera mini browser is its ability to synchronise with Opera browser (the PC model). This means you can open a page on Opera mini browser on your mobile phone and continue accessing it on the Opera browser on your computer and vice versa. Latest Opera mini versions can synchronise your bookmarks, search engines, and speed dials, between your mobile phone and PC, thanks to the synchronising ability of the Opera and Opera mini browsers. Synchronising Opera mini with Opera browser requires setup.
Browse multiple sites at a time
Latest Opera mini 5 browser allows you browse multiple sites with tabs. Opera mini 5 creates a tab for each websites enabling you to switch easily from one website to another. So, opera mini 5 improves your productivity on the web.
Search the web easily on Opera mini
Opera mini comes with Google search bar. This makes it easy to search for information on the web using the world's most popular search engine. If you want to read about places, history, brands, etc, Opera mini comes with a Wikipedia search bar, so you can easily access the world's most popular online encyclopaedia. A dictionary.com search bar may also be available on Opera mini. All these makes it easier and faster to find useful information on the web with the Opera mini browser.
Opera mini 5 is the latest version of the Opera mini browser for mobile phones. Opera mini gives you a faster access to the internet and takes your mobile browsing experience to a whole new level. Download Opera mini 5 now.
Related Topics
Paschal Okafor
is
NaijaTechGuide Team Lead
. The article
Opera mini 5 mobile Browser downloads and overviews
was written by . The article was last modified:
December 22nd, 2019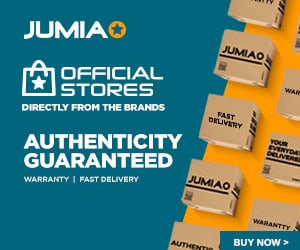 NaijaTechGuide may receive financial compensation for products/services purchased through affiliate links on this site. See
full Affiliate Disclosure Here