An e-commerce website will enable you accept electronic payment from your customers. Customers will be able to pay for your goods and services directly on your business website using e-payment methods like credit/debit cards, instant payment, and mobile money directly on your website. In this article we will be looking at building e-commerce websites for businesses.
Before Building an e-commerce Website
First, let's have some reality check. Building an e-commerce website is not an all comers affair. You need to know that accepting payments online is just one part of the process, fulfilling the order is another and perhaps even more important.
When customers make payments on your e-commerce website, the payment is for something which you are expected to deliver.
So, before accepting payment online you need to think about how to deliver the good or the service. Not delivering for paid product or service or unnecessary delays is not good customer service.
It is important to make sure you have the structure in place to fulfill orders in reasonable time before venturing into e-commerce.
Part of the structure if it is a physical good is to think of logistics. How will the physical product be delivered? Will you be using courier, standard mail, or both?
How much will it cost and how much will you charge your customers for delivery? How long on the average will it take to process and deliver orders? You need to also have a return policy.
Before your customers order products, they should know how long it will take them to receive an ordered product and how they can return it if not satisfied or received damaged.
Do not jump into building an e-commerce website if you are not ready. Accepting payment online is just half of the story.
You also need to consider your target market, especially, if you run your business in a developing country like Nigeria. E-payment is still not mainstream in Nigeria. So, before investing in building an e-commerce website, make sure your target audience use it or at least consider it a medium to long term investment.
You should also have a strategy for building trust with customers as most online users will be cautious of entering their payment details in a relatively unknown online store.
Accepting Payment on the Internet
An e-commerce website enables you accept payments online. It adds an online store to your website that enables customers select and pay for your products and services directly on your website.
It makes buying your goods and services more convenient as your customers can buy your products and services from the convenience of their homes and offices.
You Need an SSL Encryption
To build an e-commerce website, you need a secure server that will encrypt the information between your server and the client devices used by your customers, preventing it from being intercepted by malicious people. The information is encrypted using a technology called a Secure Socket Layer (SSL).
You need to acquire an SSL certificate, which would be used for encrypting your data and providing a more secure shopping environment for your customers.
You also need to register your e-commerce website with a digital authentication service. This services verifies your SSL certificate and ensures that whatever information entered by your customers will only be received by your website alone, providing more security for shoppers.
Buying SSL certificates is now easier than ever before. In fact, some of the best hosting companies now offer free SSL certificate as part of their hosting plans.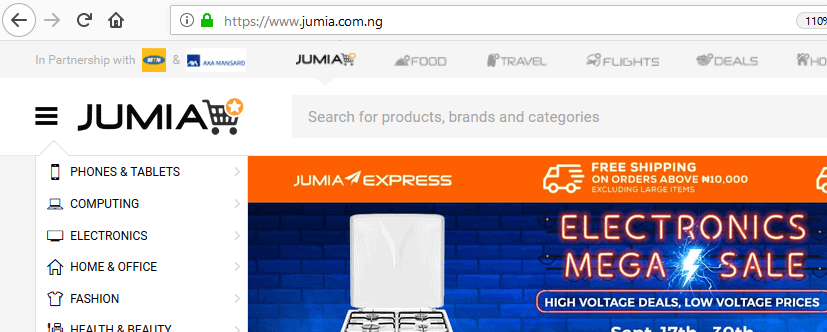 A seal of approval from a top digital authentication service like Comodo or VeriSign will make online shoppers more confident about the security on your website and increases the chances that they will buy your products and services online. This could increase your online sales. Your domain name registration, web hosting service, or web design service can help you with getting an SSL certificate online.
ECommerce Software
You also need to integrate a shopping software (Online Store Software or eCommerce Software) with a shopping cart to your website. Shopping carts are essential if you sell more than one product or service.
Customers can easily add a product they want in the shopping cart with the quantity required, while still looking for more products and services to buy. After adding all they want they can then checkout and add their payment details to complete the order.
WordPress is the most popular CMS (Content Management System) for building websites and WooCommerce is the most popular plugin for converting your WordPress website to an Online Store.
Other Software you can use to build your eCommerce website include BigCommerce, Shopify, Volution, and Magento.
The eCommerce software needs to be integrated with a payment gateway. This will usually come as a plugin or addon to the eCommerce software to enable customers make payment for your goods and services via the integrated Payment Gateway.
When people pay for your goods online, you need to verify that their payment is authentic. This you do through an electronic payment processor (payment gateway).

This payment processing service like PayPal will verify that the payment information entered by your buyers is valid. Paystack is a good option if you are in Nigeria. Paystack even has a free WooCommerce plugin, which makes setting up your eCommerce website on WordPress very easy.
You can also process payment using your bank or a local payment processor like InterSwitch or Unified Payments (formerly ValuCard) or global credit card processors like VeriSign.
Now you know what it takes to build an e-commerce website. Getting online consumers to trust you is your biggest challenge in succeeding with an e-commerce website.
Using international best practices for your e-commerce website like SSL, and having good customer service will enable you build trust with online consumers. Good luck.
Internet & Business Articles
Paschal Okafor
is
NaijaTechGuide Team Lead
. The article
Build an E-Commerce Website for your Business
was written by . The article was last modified:
September 30th, 2018